Abbi Schlueter was surprised when she saw the statistic: University of Wisconsin-Stout students think that 88% of their peers are using marijuana, but the reality is that just 17% of those surveyed had used it in the past month.
"I was shocked by that. I would have never guessed it was that low," she said.
Schlueter hopes that her peers around campus will take note — and take the information to heart — when they see the poster she created titled "Is Everyone Actually Doing It?"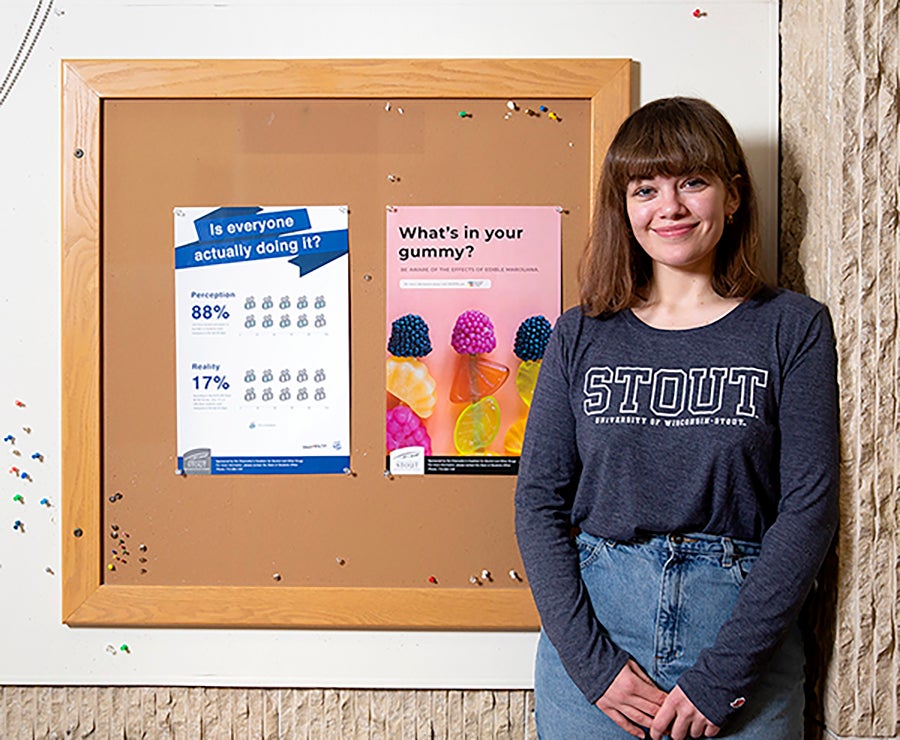 The poster is one of eight developed by Schlueter, a graphic design and interactive media major, aimed at informing students about the negative impacts of using marijuana. "You should approach it with caution," she said.
The 11- by 17-inch posters, in buildings around campus, are sponsored by the university's Chancellor's Coalition for Alcohol and Other Drugs, which is made up of faculty, staff, students and representatives of community stakeholder groups.
"Educating students on how marijuana can affect them is the most important part of the project. I want to grab their attention," said Schlueter, a junior from Mount Hope in southwestern Wisconsin.
The series has five posters that raise the question "Is it Worth … " followed by research pointing out that marijuana slows brain activity, affects brain gray matter, lowers IQ six to eight points, affects academic success and makes users feel sluggish.
Two other posters titled "What's in Your Gummy" alert students to "be aware of the effects of edible marijuana." The posters have innocuous-looking, colorful products shaped like fruit and bears.
A recent ABC News report said "edibles might seem safer than vaping or smoking, but they also carry unique risks," citing research from the Canadian Medical Association.
The edibles posters refer students to the Dunn County Partnership for Youth for more information. The "Is it Worth … " posters cite research from national organizations. The perception poster uses information from a recent UW-Stout student survey.
"The posters are built around the research and give them validation," Schlueter said.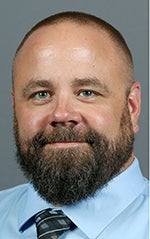 They are a timely reminder that marijuana use comes with risks, as states around the U.S. legalize or relax rules regarding its use.
"The design of the poster series is important to attract attention and deliver a message. The Coalition believes Abbi did a great job with both aspects," said Nate Kirkman, assistant Dean of Students and Coalition chair who helped direct Schlueter.
The posters are part of the Coalition's 2019-20 Action Plan. "The Coalition has always taken a three-prong approach: education, engagement and enforcement. This poster series provides resources for students to make informed decisions regarding the potential use of marijuana and THC-related products," Kirkman said.
Proud of her work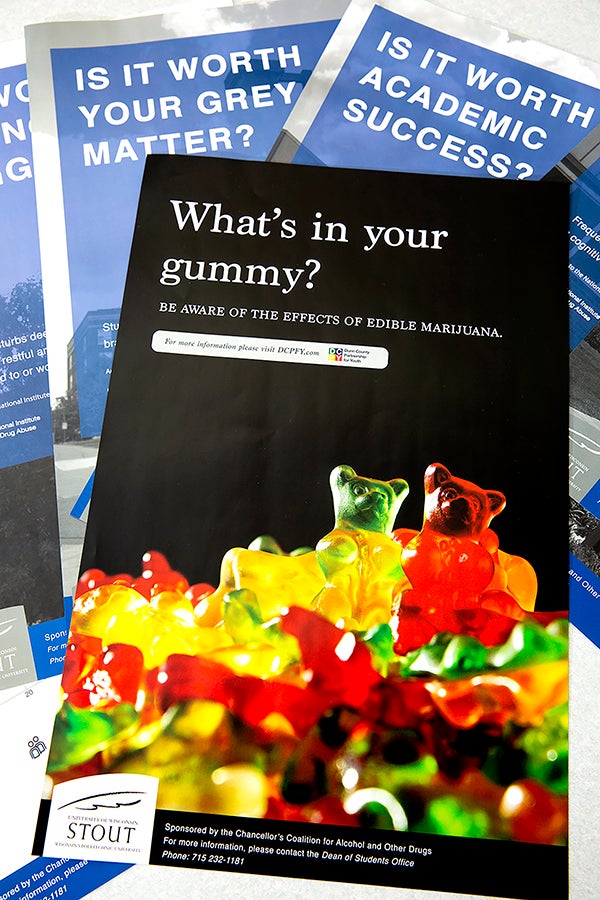 Schlueter created the posters while employed as a student designer for the Counseling Center in Bowman Hall. The project took about 40 hours, including shooting campus photos for five posters.
She is working 20 hours a week at the center this semester, designing various materials to fulfill a field experience credit for her major. She is focusing on web-based design within the graphic design program.
"This project helped me learn to work faster and how to develop a cohesive set of posters, which I'm really proud of. Branding is really important," she said.
Taking the Graphic Design II class recently from Associate Professor Vadim Gershman helped develop her skills, as well as Typography II from Professor Alex DeArmond, she said.
She fell in love with graphic design while working on the yearbook at River Ridge High School and chose UW-Stout because of its accredited program and the web design option.
"It's amazing how good the professors are," she said. "I'm glad I came here."
###
Photos
Abbi Schlueter, a junior graphic design major, has created a series of eight posters on the impacts of marijuana use. She is a student designer in the UW-Stout Counseling Center.
Nate Kirkman
A poster series developed by the Chancellor's Coalition for Alcohol and Other Drugs at UW-Stout is aimed at raising awareness about the impacts of marijuana use.