Fireside Café is a popular eating location for students and staff at University of Wisconsin-Stout's Memorial Student Center. Yet, a group of students in a Product Photography class realized there were few, if any, pictures of the dining options available at the café or on University Dining's website.
The students decided to help resolve that as part of a class project.
"They have very few pictures of the food, which is a good way to show the products," said Breanna Scherer, of Kenosha, a junior video production major. "There is nothing public on display."
Scherer and senior video production majors Colin Podborny, Fox River Grove, Ill., and Kyle Burger, Lake Mills, approached University Dining about using Fireside Café as a class project. University Dining gladly helped, providing prepared food, dishes and kitchen utensils to help create the photoshoot.
"We knew we wanted to get a wide range of food, but we knew it needed to be stable to bring it into the studio," Podborny said, noting there are baked goods, sandwiches, wraps and burgers featured in the product photos. "This is quality, top-notch, homemade food and we wanted to show that. We wanted to get a lot of UW-Stout's branding too in the photos. We used a UW-Stout lanyard to help with that."
Director of University Dining Services Justin Krahn said dining is evaluating how to incorporate the photos into its current marketing. "We appreciate being involved in students' experiences on campus," Krahn said. "University Dining is here to contribute and enhance the total student experience. We care about having a welcoming atmosphere, good food, good customer service, meaningful work experiences and being a resource for students on campus."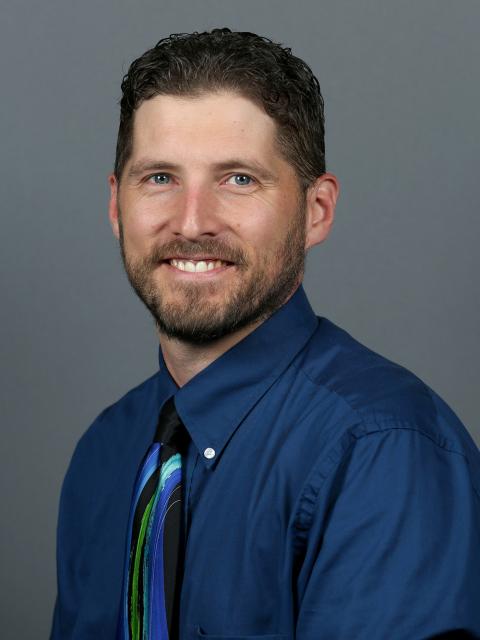 Working with University Dining replicated working with a real-world client, Podborny said. "You need to have communication skills," he said. "You've got to talk to the client. You've got to know what they want."
University Dining Executive Chef David Leach provided input for the project and said the students did a good job on the photos.
"The students are great to work with when they are working at dining. We are the largest employer of students on campus," Leach said. "It's important for dining to help when we can, not just on projects but other areas of their campus experience too."
The Product Photography class, taught by senior lecturer Keif Oss, also teaches time management and team skills, Podborny added.
"I think so far Product Photography is the closest to a real-world application I have had," Podborny said. "I think you could easily take everything you have learned in class and use it outside of class."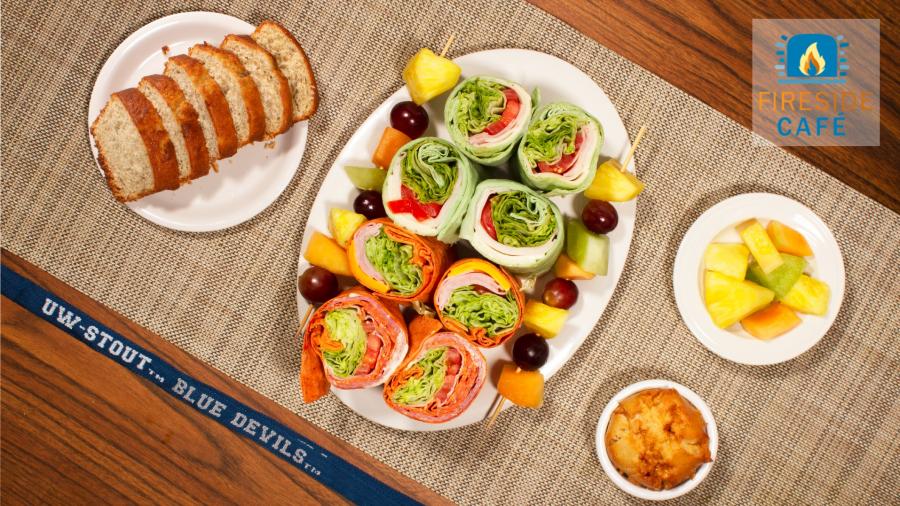 Students learned food styling from Kat Lillvis, a  2015 alumna with a  Bachelor of Fine Arts in graphic design and interactive media with a concentration in interaction design, who is a food stylist and photographer.
"This is different from any photography I have done before," Scherer said, noting students use close-up shots and shoot straight down at products.
Another guest lecturer this semester was Martin Nilsen, a 2015 alumnus in multimedia design who is photo and video services manager for Curt Manufacturing in Eau Claire. Nilsen helped guide students on the importance of shooting hard product lines, such as trailer hitches that Curt manufactures.
Product photos for Menomonie candy store
Josh Stream, a junior video production major from Hudson, worked on a team that created product shots for C&J's Candy Store and Scoop Shoppe in downtown Menomonie. Other team members included Natalie Watters, of St. Paul, and Hannah Bautch, of Minneapolis.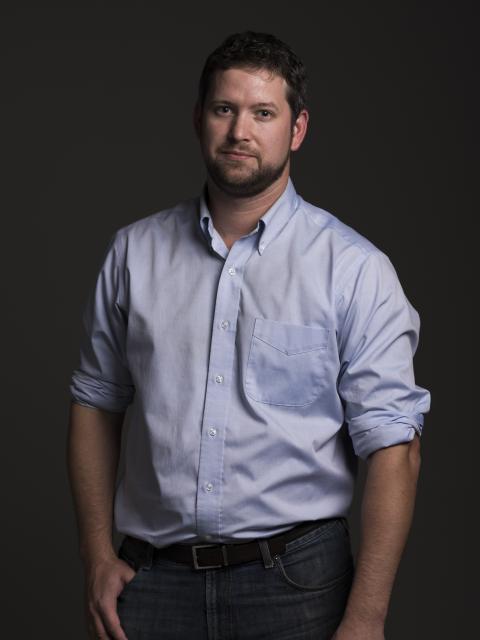 "We were trying to think what something fun to do. We thought candy store," Stream said. "Candy is colorful and there are endless art things we could do. The story also has an international section. We just thought it would be an opportunity to be creative."
The students took photos of Clark's Teaberry gum, which has a mint-like flavor like eastern teaberry. They used other red-colored candy such as licorice around the teaberry gum to help highlight the color of the gum's package.
For Stream one of the best parts of the class is to work in a team with multiple people who have strengths. "It was fun to work toward a common goal and to work with a client," Stream said. "I just like the variety of this class that we get to learn so many things."
Oss said when there are clients students are more engaged because their work is being seen by a larger audience. "It takes a project from something they have to do for a class to something they want to do," Oss said. "They want to please these people. They have to sell a vision. They have to communicate what they are doing to the client."
Another goal is to make sure students have quality photography to include in their portfolios when they graduate, Oss said.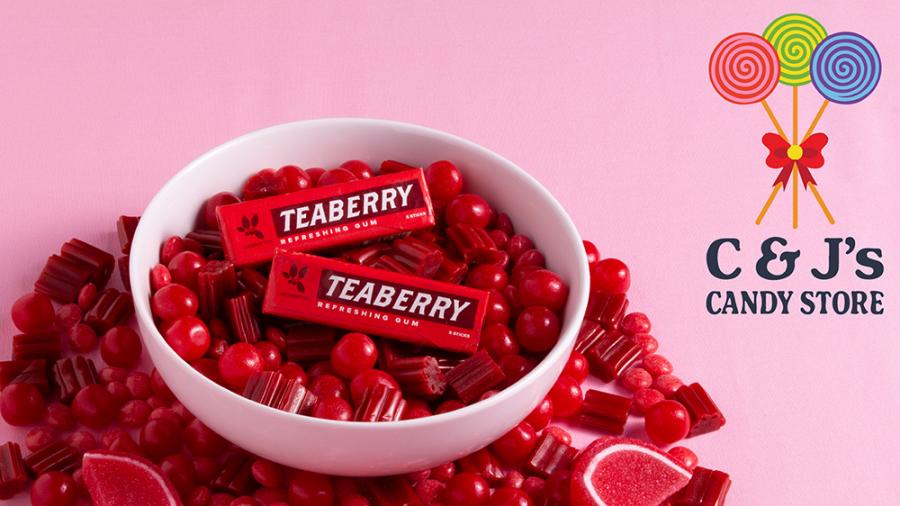 The Product Photography class was held in person with students social distancing this semester. Students signed up for studio time and checked out equipment that had been cleaned to prevent any potential spread of COVID-19, Oss said.
In a recent studio session, Jasmine Frederick, a junior graphic design and interactive media student, helped set up a food product shot of yogurt with granola for a video. "I like the challenge of this class," Frederick said. "This helps open my eyes to how instrumental graphic design is to video production. Lighting is such a key factor. It has to be perfect to shoot."
Frederick picked up granola and tossed it toward the yogurt, trying to get a video of the two coming together in a bowl. "Oh gosh, the accuracy," she said laughing.