We know paying for college can be stressful. But helping our Blue Devils reach their goal of graduation is a top priority.
So, to make college more affordable for students and families, UW-Stout offers hundreds of scholarships.
Here are a few resources for you and your student to consider as application deadlines approach.
Foundation Scholarships
The Stout University Foundation offers scholarship opportunities for full- or part-time undergraduate and graduate students. This fall, the Foundation awarded more than $864,000 in scholarships to approximately 400 students.
Applying is easy. Students complete the foundation scholarship application and submit a letter of recommendation. One application and letter qualify your student for any foundation scholarship they meet the criteria for. Look through our entire Foundation scholarships database to see which ones might be a great fit for your student.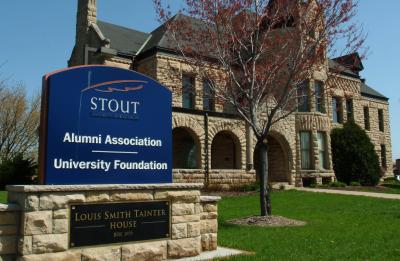 Encourage your student to apply now for the 2021-22 academic year!

The Foundation application deadline is Monday, February 1, 2021.

Scholarship recipients will be notified of their status by April 16, 2021.
Grants and Scholarships for Underrepresented Students
On top of the Foundation's scholarships, we also offer grants and scholarships for underrepresented students through Multicultural Student Services. MSS staff can help students and families with any questions or concerns.
Opportunities include the Multicultural Student Scholarship, Lawton Undergraduate Multicultural Retention Grant and the Advanced Opportunity Program.
Our Blue Devil Guarantee
Our Blue Devil Guarantee offers scholarships for first-year students who score 22 or higher on the ACT and have a GPA of 3.0 or higher.
Every eligible first-year student admitted to UW-Stout by the first Monday in February for the fall semester will automatically receive one of the Blue Devil Guarantee scholarships.
Scholarships for International Students
Scholarships are available to qualified, full-time international students based on their academic achievement, financial need and participation in cultural and community service activities.
International students and families can contact the Office of International Education with any questions. Applications are due by April 1, 2021, for fall 2021 consideration.