University of Wisconsin-Stout Grounds Department is keeping the campus looking beautiful while using a nontoxic method to kill weeds thanks, in part, to the Stout Student Association Sustainability Council helping to fund a Foamstream L12 machine.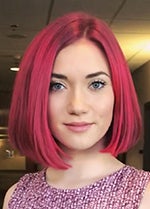 The alternative to herbicide uses 200-degree water and a biodegradable foaming agent comprised of a blend of coconut and palm kernel oils certified through the Roundtable on Sustainable Palm Oil, rapeseed oil, glucose, polysaccharides derived from the natural fermentation of glucose and glutamic acid derived from sugar beets.
"The water temperature is hot enough to kill weeds," said Mike Smith, of Menomonie, UW-Stout's grounds supervisor. "The foam holds the heat in long enough to penetrate the soil to kill the crown of the plant. The water temperature will also kill weed seeds sitting on the soil surface. No synthetic chemicals are being applied."
Smith first saw the unit at the Green Industry Expo last year. The machine cost about $26,000. The Stout Student Association Sustainability Council used segregated green fees to pay half the cost of a machine that is expected to last about 20 years. Students pay a Green Fee to promote and improve sustainability practices at UW-Stout
The machine, made by Weedingtech of London, England, has been used on campus since early May, Smith said. "So far it appears to be working as well as I expected it to," he said. "I am happy we have it. Everyone in the green industry is looking for alternative weed control measures. I cannot say this is the wave of the future, but this machine is the most effective I have seen so far."
Abrina Leonhard, who graduated on May 9 with a degree in business administration and was the SSA Senator of Sustainable Development, said Foamstream machines are more commonly used in Europe. "It's all-natural," she said. "The grounds crew doesn't have to breathe in chemicals. It's about changing the way we treat and kill weeds. It's user-friendly and exposes students to fewer chemicals too. This machine is eco-friendly, has a long life and is good for the campus."
Traditional products that use glyphosate have been linked to severe health conditions through long-term repeated exposure via ingestion or inhalation, Leonhard said.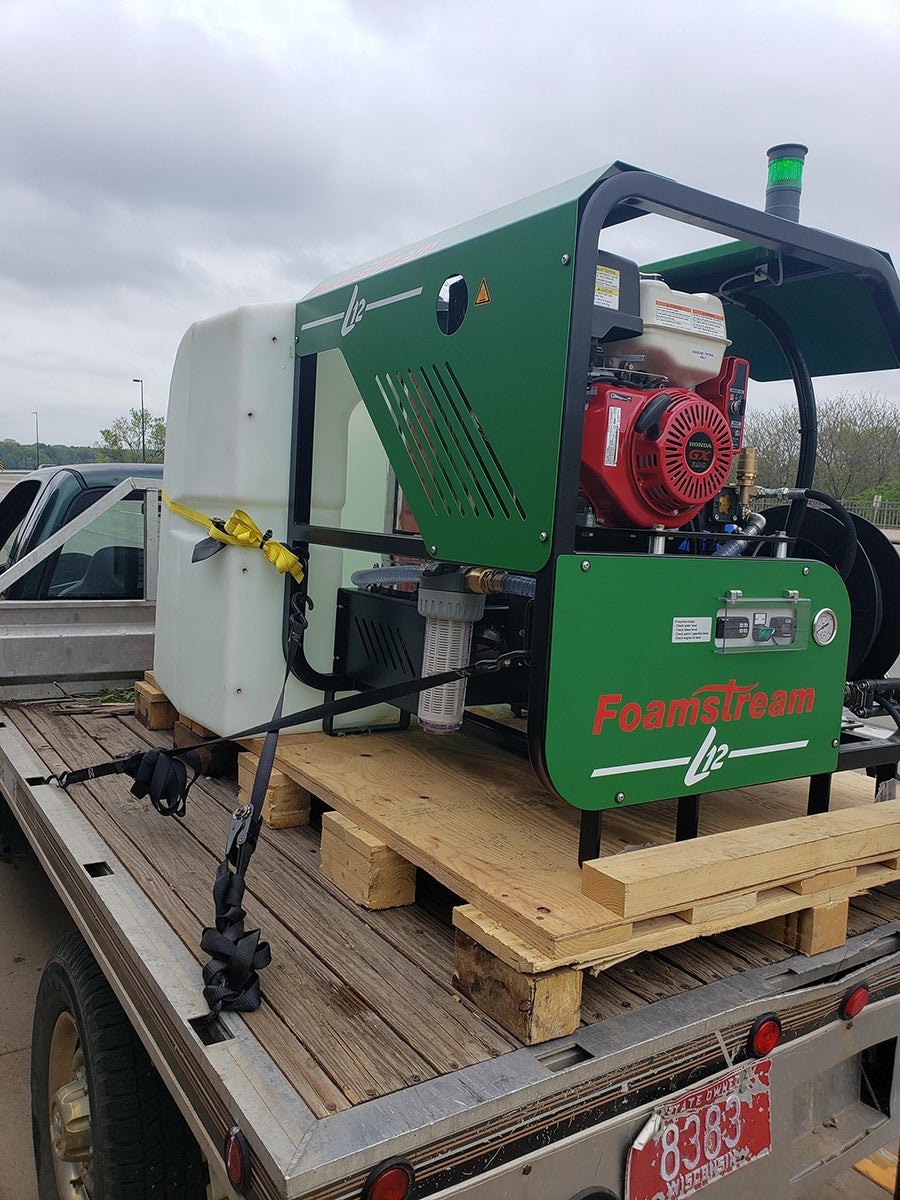 UW-Stout is believed to be one of the first, if not the first UW System campus, to use a Foamstream machine, Leonhard said. It also is believed to be the first campus in the UW System to use a student fee to help pay for the machine.
Foamstream saves labor costs. Smith anticipates that the grounds department will only have to treat weeds twice a year. The only protection staff have to wear is gloves from the heat, he added.
"We are very excited to start using more sustainable methods for effectively controlling weeds on our campus," said UW-Stout Sustainability Manager Sarah Rykal. "The move away from synthetic herbicides will continue to make the campus look great but also provide peace of mind for students, employees and visitors who prefer a more natural approach to weed control."
Princeton Review named UW-Stout one of the top "green" colleges in 2018. The education services company's Guide to 399 Green Colleges profiles schools that are the most committed to sustainability. The schools were selected based on their academic offerings, campus policies, initiatives, activities and career preparation for students.
UW-Stout offers campuswide recycling and compost collection helping to divert food waste, napkins and more. These items are composted into organic fertilizer to help build soil. Campus dining facilities offer the Green to Go program. Students and staff can purchase reusable to-go containers and use them any time they visit a dining facility.
UW-Stout's Green Fee has funded a number of other projects, including solar panels on the roof of Merle M. Price Commons, LED lighting in numerous buildings, bike fix stations around campus, interior recycling and compost bins, exterior recycling bins and a bike shelter, as well as sustainability kiosks in the Memorial Student Center and Price Commons. The kiosks showcase sustainability initiatives and goals at UW-Stout.
Learn more at the Sustainable Stout website.
###
Photos
Abrina Leonhard
The Foamstream machine was partially paid for through student green fees.