As an athlete, University of Wisconsin-Stout student Daniel Nesja is familiar with the GOAT acronym that's become popular in the sports world in recent years. It stands for greatest of all time.
Nesja put the term to good use in his Advertising Design class. He created an advertising concept for goat milk, touting its health benefits as the "greatest of all time."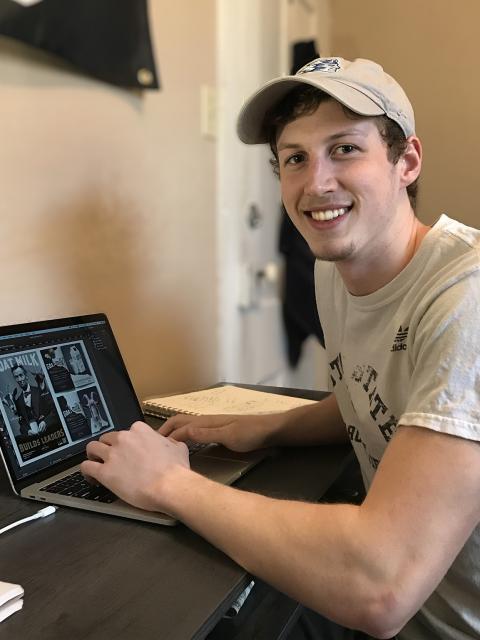 His results were the greatest of all. His Goat Milk? ad campaign won Best in Show in the student division of the recent Minnesota AdFed awards, sponsored by the Advertising Federation of Minnesota.
Seven other UW-Stout students majoring in graphic design and interactive media received awards, including a gold by Lyndsey Johnson, a silver by Ciara Leonhardt and five bronzes.
Also honored at the event, called the Show, were professional designers in the Twin Cities and region. The Show is juried by accomplished creative directors, writers and designers from across the country.
A UW-Stout alumnus, 2009 graduate Andrew Beckman, won a gold for co-creating a video for the While Black Project. Beckman is a design director at the Superhuman agency in Minneapolis.
The goal of Nesja's campaign, also a play on the popular Got Milk? ad campaign, was "to show the health benefits of goat's milk by using the unique and playful personality of goats," he said.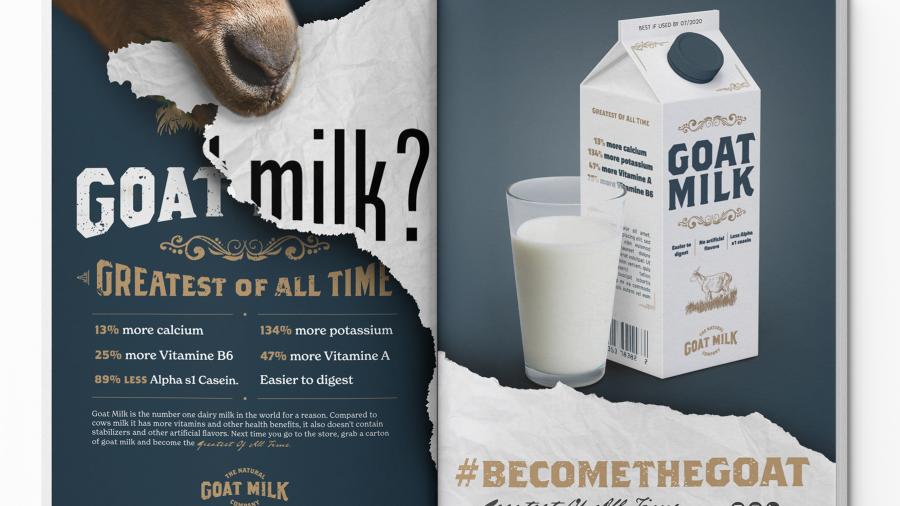 "Goats are very curious animals and tend to eat whatever they find in front of them. So, combining this with a magazine advertisement I came to the final concept of the goat eating away the well-known Got Milk? ad campaign to reveal the Goat Milk? advertisement," he said.
The ads, part of a larger integrated campaign that he did not submit, include the hashtag #BECOMETHEGOAT.
Nesja, a junior from Mount Horeb, is a triple jumper, long jumper and sprinter on the Blue Devil track and field team.
"I had never entered my work into a big show like this before, so I really didn't know what to expect. Professor Nagesh Shinde told me I could 'win it big,' but I didn't think I would. I think something like this is a good sign that I am going in the right direction, and it was a much-needed confidence boost in a stressful pandemic time," Nesja said.
He hopes the award will help him find an internship and boost his career prospects.
The project challenged Nesja to "think beyond my comfort zone and come up with creative and unique concepts and solutions in advertising. Seeing what other students were creating in class really helped motivate me to do some of my best work, and I am very pleased with the outcome."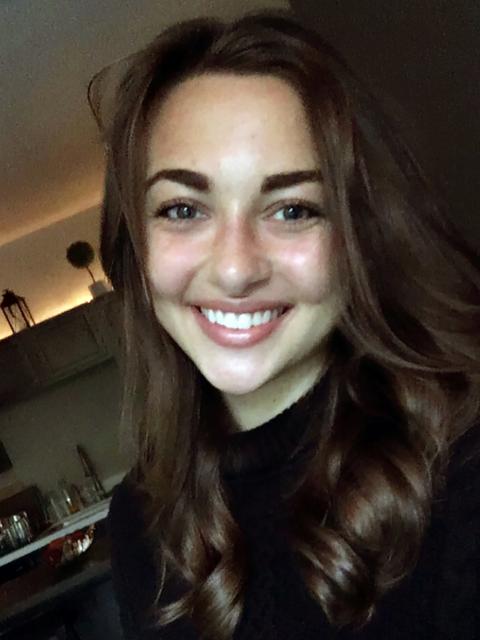 Johnson won gold for her American High Speed Rail Campaign, a 17-page ad concept promoting advanced rail travel. It featured a 30-second commercial about a commuter stuck in big city traffic. It includes the slogan Let's Get America #BACKONTRACK and statistics about high commute times and pollution caused by vehicles in the U.S.
"I often drive long distances to see my family and loved ones," said Johnson, a senior from Crosslake, Minn., in the northern part of the state. "I'm very passionate about my stance on sustainability and green travel, and I recognize the damage that our current transportation system in America presents to the environment and the world."
She created the campaign in her fall Advanced Advertising course. Her biggest challenge was creating content for various types of media, including print, billboard, television, social and streaming audio. Johnson is minoring in communication studies.
"I'm incredibly grateful to be recognized by this organization, and I couldn't have done it without the support of my peers and Professor Nagesh Shinde. I'm so appreciative of this award, and it will serve as an example of the kind of work which I'll strive to produce in my creative career moving forward."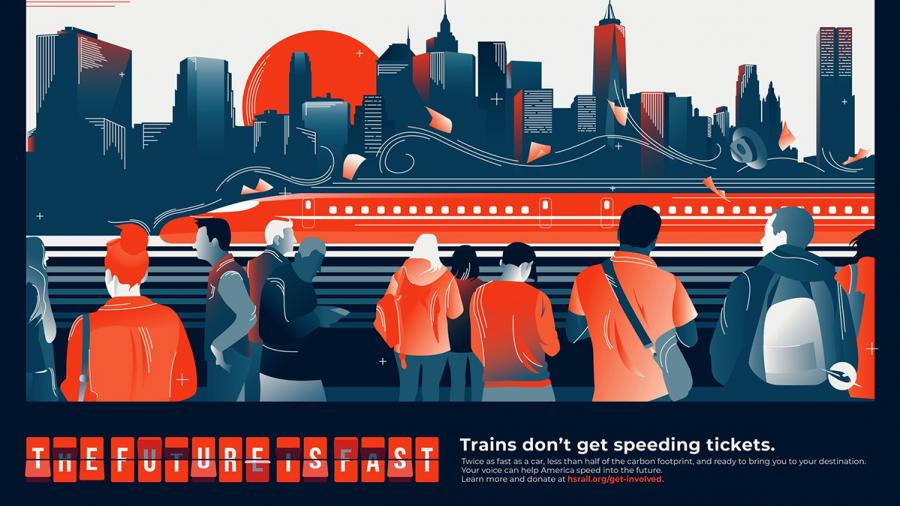 The other gold winner, Leonhardt, a senior from Delafield, submitted Don't Stamp Us Out. The campaign would help the U.S. Postal Service fight privatization.
Students who received bronze awards are:
Schumann's design also will be featured at the Detroit Museum of Design.
###