A short film operetta directed by Peter Galante, University of Wisconsin-Stout professor and director of the video production major, has won the experimental film award at an international festival.
"Oppure," which is Italian meaning "or else," took the award at the Solaris Film Festival in Vienna, Austria. Usually the festival is held in Nice, France, but it was moved because of COVID-19 and held Sept. 15-18.
The festival was founded to bring the most original filmmakers together with diverse audiences. The name is an homage to the Andrei Tarkovsky iconic film "Solaris." The film by Tarkovsky is not only a science fiction film but also a philosophical and poetical narrative.
"Oppure" is 20 minutes with only singing, no spoken word. Galante and the cast and crew started working on it about five years ago. It started out of Galante's concern about women having so many negative experiences through harassment or assault.
The operetta follows women as they deal with their experiences. The self-funded film mostly was shot in the Menomonie area, including the historic Mabel Tainter Center for the Arts and the Red Cedar Trail.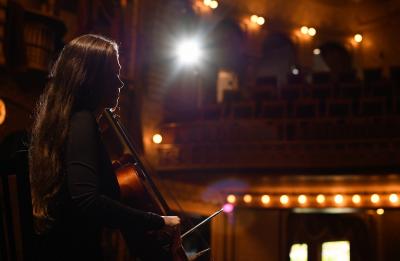 The scene on the stage of the Mabel Tainter is of a cellist who comes on the stage nude, Galante said. "She doesn't think she is ever seen," he said. "She thinks she is just a body. The cello is a metaphor for the human body and her voice. It is quite an intellectual film. I really consider myself a feminist. I really support women's rights and equality."
Another scene is of a woman riding a bike along a trail tossing roses in the river, Galante said.
Keif Oss, senior lecturer in video production, edited and was a cinematographer for the film, along with Ed Jakober, senior media specialist at UW-Stout.
Galante, Oss and Jakober were unable to attend the festival because of COVID-19 travel restrictions.
Oss said he was pleased the film received an award. "The duration and format of the project isn't something that packages well into the narrative short film genre, so we were a bit skeptical of where it would land in the circuit as you don't typically see 'operettas' at film festivals," Oss said. 
"We spent several years making it and shooting scenes when we could, so it's great to see it get some traction and recognition after all of the mental and physical effort put into its development," Oss said.
Oss built a human-powered dolly cart out of a small boat trailer and fashioned a drone launching platform to create a long, slow cinema shot of a woman riding a bike across a bridge, with the shot culminating in a seamless launch to an aerial shot from the dolly movement.
"I had never done that before," he said. "Doing something you never, or rarely, do is rewarding. Even if it is quite difficult and painful to achieve."
He also did a good amount of postproduction visual retouching and compositional work. In one scene he had to replace a door digitally and place it in the film without the audience knowing.
Bringing experiences to classrooms
Both Galante and Oss said it is very important for professors to practice their craft and create films.
"I'm offended if people just talk the talk and don't walk the walk," Galante said. "Keif and I are always working on projects."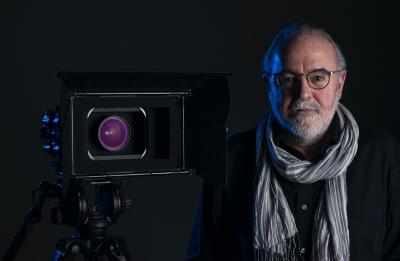 Oss said it is important for teachers to be more than content delivery specialists. "We need to work on our craft as often as possible. Ideally this brings new experiences to our classrooms in addition to personal growth and professional development," Oss said.
Connor Clark, a 2019 alumnus who earned a degree in entertainment design and is a media services production intern with the Minnesota Vikings, worked on the film in 2017 and found it a valuable experience.
"I learned a lot about process working on this film," he said. "I helped with setup, filming the scenes themselves and teardown. I found it to be incredibly important to realize not only the technical side of production but also how to handle and interact with talent and the crew and being able to be fluid with circumstances. Sometimes the weather isn't great, sometimes lighting is off, sometimes the location isn't ideal, you have to think on your feet."
As a student he also valued having professors teaching film and production who work on projects outside of academia. "I think it is so important for professors to not only teach us how to do these things in the classroom but also to be actively making films," Clark said. "This keeps them interested in the subject and keeps them learning and growing themselves as a filmmaker. After graduating, I realized once you become comfortable in this field, you stop growing."
"Oppure" was to premiere this summer in Menomonie at the second annual Red Cedar Film Festival, which had to be canceled because of the pandemic.  If possible, Galante, who is founder and executive director of the festival, plans to have a film festival next year.
'The Yellow Wallpaper'
Galante and Oss are working on a full-length film entitled "The Yellow Wallpaper," which is based on an 1892 short story published by Charlotte Perkins Gilman. An early work of American feminist literature, it illustrates the attitudes toward the mental and physical health of women in the 19th century. It is a first-person account of a young mother's mental deterioration, based on Gilman's experiences with postpartum depression.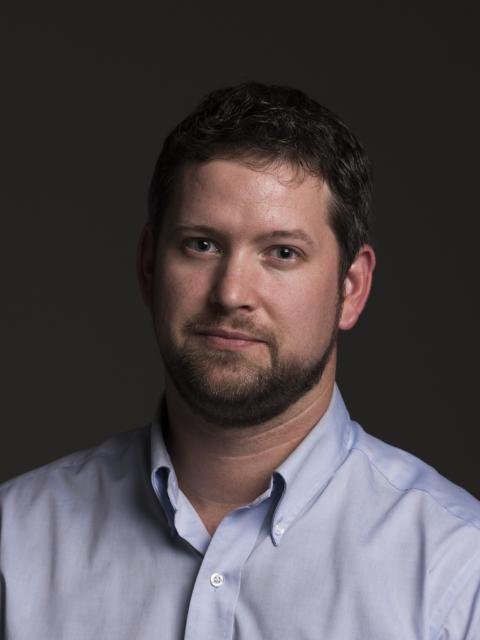 The video production major started in the fall of 2019  because of the growth of video in society in the past two decades.
Program graduates will work as content creators for a variety of project types such as advertisements, broadcast editorial, documentaries and marketing and promotional materials. They learn all aspects of creating professional videos with a production team, such as camera operation, lighting, audio, digital imaging, still photography, storytelling, editing, studio production, motion graphics, sound design, special effects and scriptwriting.
UW-Stout has had a photography and video minor for many years and has offered photography and video classes since the 1960s. The video production program works with the university's School of Art and Design but is based in the department of communication technologies and communication studies.