Some knowledge lives at the surface of people's lives. It can be more easily taught and understood because it's found in the physical realm of books or documents. But like the tip of an iceberg, this knowledge is only a small fraction of what people know, or more importantly, of what people need to learn.
"Tacit knowledge" is the knowledge that lives below the surface. Hidden like the vast iceberg below the waves, it is the know-how that lives in people's experiences and feelings and is more difficult to impart.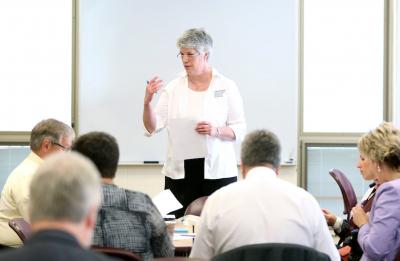 How can "tacit knowledge" be passed on to help others be successful? And what makes career and technical education programs distinct in its value of practical knowledge learned through practice?
These questions were explored at University of Wisconsin-Stout's sixth annual CTE Summit, hosted virtually by the Emerging Center for Career and Technical Education Excellence on June 22-23.
The summit featured international presenters from Australia, Guam, Singapore and Switzerland, as well as keynote speaker University of Minnesota Professor Emeritus Theodore Lewis, who presented from his home in Trinidad and Tobago.
What is tacit knowledge?
Lewis, a UW-Stout alum with degrees in B.S. and M.S. industrial education, now technology education, presented on "The Tacit Knowledge Challenge for Global CTE/TVET (technical and vocational education and training)."
He described tacit knowledge as something people gain through experience or through interactions with others who own it. It is created through practice and, like muscle memory, it resides in the body, brain and senses.
Lewis expressed concern about what knowledge leaves an organization in the heads of departing people. "There needs to be a more secure storage mechanism for crucial knowledge and a more efficient means of transfer than just dialogue," he said.
He explained that within CTE programs and higher education institutions, administrators, faculty, students and industry partners can collaborate in key ways to impart tacit knowledge:
Collaborate with experts in course planning

and c

onnect students with experts in their field

Consider experience-based credit for students in lieu of coursework

Consider

work experience as a qualification for faculty in lieu of academic credentials

Consider work experience for candidates seeking enrollment in lieu of prior academics

Encourage field-based research by faculty and students

Provide field-based courses and workplace-based assignments
Tacit knowledge at UW-Stout
M.S. CTE Program Director Deanna Schultz sees UW-Stout's experiential learning and required internships as a means for students to receive tacit knowledge, benefiting graduates as they move into their careers.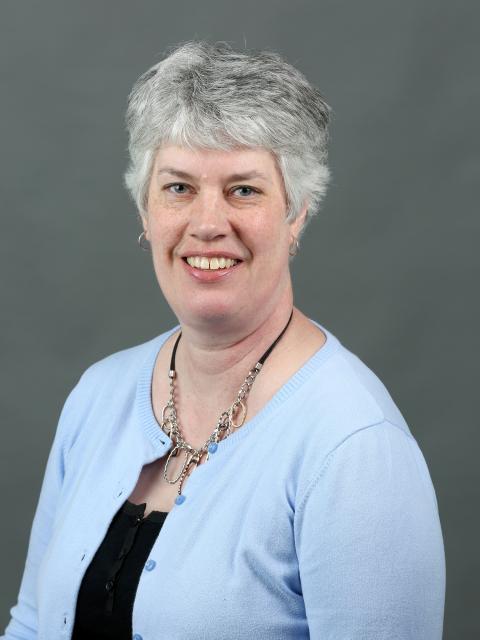 "Intentional learning that takes place in classroom projects, labs or the workplace gives students opportunities to reflect upon their learning and helps them develop," she said. "Much like a craftsman who passes along secrets of their trade, faculty and staff pass along their tacit knowledge in the contextual learning opportunities they provide for students."
Lewis agrees. He listed the university's labs, experiential learning and industry experiences as making all the difference in employers looking more favorably at graduates. As an alum, Lewis believes UW-Stout's polytechnic status makes it a driver of university learning.
"Polytechnics, by tradition, are action places, marrying theory and practice," he said. "Tacit knowledge has been part of the tradition and is a mark of distinction, in keeping with the polytechnic idea."
The art of 'pan-boiling'
Lewis became interested in tacit knowledge as a technical training officer at the national sugar factory in Trinidad and Tobago in the late 1980s.
The final stage of sugar-making is the most important since there are expensive penalties if the grains do not meet international standards, he explained. In this stage, sugarcane juice is boiled in large vacuum pans, so that it crystallizes into sugar. The process is monitored by "pan-boilers," who specialize in sampling the syrup to determine when the crystals reach the right consistency.
"Historically, pan-boilers learn their art through apprenticeship, older heads showing the newcomers in the heat of factory operations," Lewis said. "This transfer of art is usually done in a cloistered way and kept within tight, unionized groupings. It is a classic case of tacit knowledge, transferred on the job with nothing written down.
"As a technical training officer, I was intrigued by this tradition of workers operating essentially in secrecy, on such a critical aspect of factory operations," he added.
Lewis recognized that the pan-boilers' knowledge would benefit factory engineers and scientists. For example, he explained, in the engineering aspect, sugar is boiled under vacuum conditions, which facilitate lower boiling temperatures. "Or we would have caramel instead of sugar," he said.
With full participation of the union, Lewis developed training and a comprehensive reader on the basic engineering and science behind sugar boiling. He also engaged the chemical engineering faculty at a nearby university to develop a Sugar Technology course for pan-boilers.
"The course made for a more complete pan-boiler, one steeped in tacit aspects of sugar boiling, learned on the job," Lewis said, "but also in aspects of boiling as seen through the eyes of engineers and scientists.
"I came out of the factory experience impressed by the guild-like approach of pan-boilers and intrigued by the notion of tacit knowledge."
Student presentations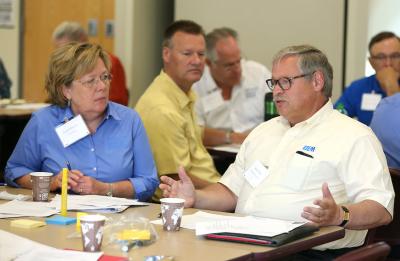 The summit also included research presentations by students in UW-Stout's M.S. CTE and Ed.D. CTE programs: Brigitta Altmann, Plover; Garrett Kaminski, Oshkosh; Rachel Krueger, Onalaska; Michael Selover, Rockton, Ill.; Tonya Wagner, Viroqua; and Ryan Ubersox, Waunakee.
Wagner's dissertation, "Developing the Talent Pipeline for Women in Information Technology Through Increased Enrollment in Middle-Skill Information Technology Degree Programs," was selected by UW-Stout faculty as the top dissertation and submitted to the University Council for Workforce and Human Resource Education.
Wagner interviewed four women about their experiences and perceptions in their information technology careers. She concluded there are not enough IT workers in the current talent pipeline to meet industry demands to produce innovative solutions and products or to meet the needs of a diverse global population.
"Women are an undertapped resource for both meeting employment demand and helping to increase innovation through increased diversity," Wagner said.
UW-Stout is recognized nationally and internationally for its CTE programs that prepare quality educators. Career and technical education programs include a bachelor's, master's and educational doctorate, as well as a CTE Leadership Certificate.
Emerging Center for CTE Excellence