The president and CEO of Prevea Health will be the featured executive at this year's Cabot Executive in Residence Program at University of Wisconsin-Stout.
Dr. Ashok Rai will speak from 10:10 to 11:30 a.m. on Wednesday, Oct. 13, in the Memorial Student Center Ballrooms A and B. The event is free and open to the public. He will speak on "Leadership Resiliency and Plasticity During a Pandemic." Registration is encouraged. Face masks are required indoors on campus. Visit the COVID-19 visitors website for additional information.
As part of the residency, Rai will visit with faculty and students throughout the day.
Rai, who has been the head of Prevea since 2009, is passionate about redesigning health care in the U.S. and embraces the movement from fee-for-service methods of payment to value-based care, which rewards health care organizations for their work in preventative health care and encouragement of patients to live healthy lifestyles, and not for the number of procedures performed.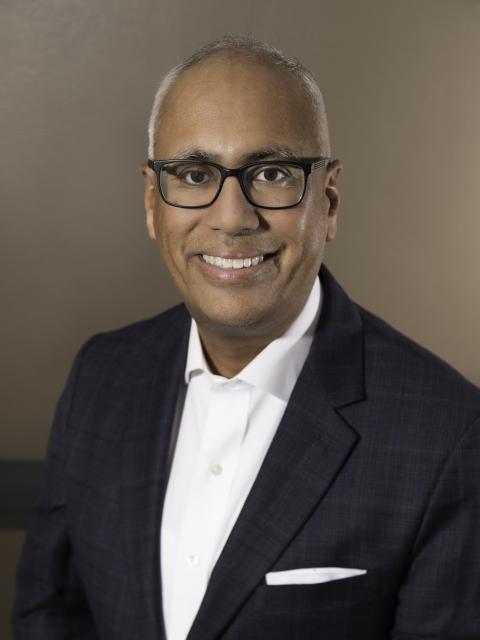 "My passion is to educate and empower individuals to lead a healthy and fit lifestyle," Rai stated on his Prevea Health website. "I enjoy working with patients and take pride in seeing them recover so they can get back to their everyday lives."
He has also taken proactive steps to enhance diversity and inclusion efforts within the Prevea Health system and equitable access to health care for all in our communities.
Since the start of the COVID-19 pandemic, Rai has helped Prevea Health set standards for high-quality, accessible and innovative COVID-19 education, prevention, testing, treatment and vaccination efforts across Wisconsin.
Rai is actively involved in his community and committed to making a difference on local, state and national levels. He is a Regent for the UW System Board of Regents, appointed by Gov. Tony Evers in April. Most recently he served as Medical Committee chair and team physician for the PGA of America's 2020 Ryder Cup. Rai also joined the American Medical Group Association Board of Directors in 2012 and served as chairman in 2018.
Other roles held by Rai include chairman of the board of the Weidner Center in Green Bay; chairman of the Cellcom Green Bay Marathon; member of the Board of Directors for the Automotive Gallery and Event Center in Green Bay and Progress Lakeshore.; member of the board of Downtown Green Bay, Inc.; and a member of the Chancellor's Council of Trustees at UW-Green Bay.
Cabot Executive in Residence Program
This is the 36th year of the Cabot Executive in Residence Program, which is named in honor of Arthur R. Cabot, a successful pet products manufacturer. His son, Scott Cabot, earned a bachelor's degree from UW-Stout in 1978 and a master's in 1979.
Recent Cabot executives have included alumnus Todd Wanek, president and CEO of Ashley Furniture Industries; Stephen Marcus, chairman of Marcus Corp.;  alumna Shelly Ibach, CEO of Sleep Number; Denise Coogan of Subaru of America; and Sue Fuller the founder of the startup handbag and accessories company Oliver Thomas.
A Cabot Wall of Honor, featuring plaques of previous Cabot presenters, was established in 2014.