Businesses can't just tell universities what they need in graduates and walk away.
"We need to be involved in helping to develop the solutions," said Craig Yolitz, retired vice president of Customer Operations and Account Management for Thomson Reuters – FindLaw of the Twin Cities. "Our business is changing rapidly. Other businesses are changing rapidly. Higher education needs to change rapidly."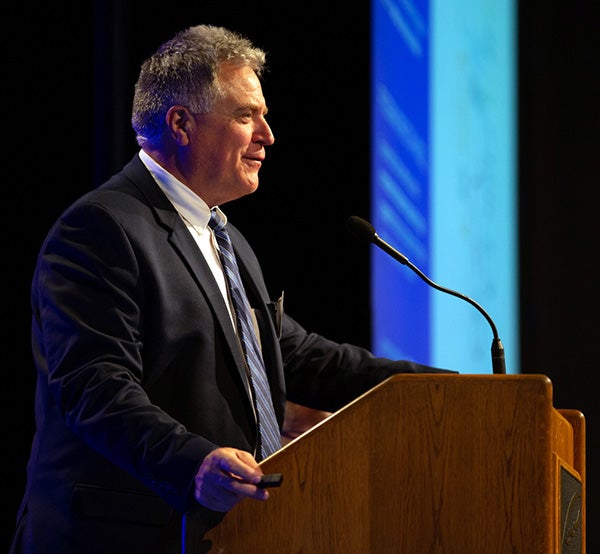 Yolitz spoke Monday at University of Wisconsin-Stout as part of the opening keynote address for the Polytechnic Summit with Chancellor Bob Meyer on industry and higher education collaboration.
The summit is hosting more than 100 academic and business leaders from 16 polytechnic universities, including six foreign countries. The summit, which continues through Wednesday, June 5, was started in 2009 by the late Chancellor Charles W. Sorensen, two years after UW-Stout was designated as Wisconsin's Polytechnic University.
UW-Stout and Thomson Reuters partnered to start a digital marketing technology undergraduate program in 2015. The partnership helped Thomson Reuters hire qualified graduates. Thomson Reuters provides employees to help teach courses in partnership with professors as well as scholarships. There are just under 80 students in the program, with about two-thirds of them women.
The employment rate for graduates in the program is 100 percent, Yolitz said.
"What we created is beyond us," said Yolitz, a 1985 UW-Stout graduate. "We're hiring graduates. It's helping UW-Stout's tremendous placement. It's helping students. It's helping the region."
UW-Stout has 98.7 rate of graduates employed or seeking further education.
"All the employees who have taught at UW-Stout have stayed with Thomson Reuters," Yolitz said.
Because those in the industry are able to help teach, about 50% of the class content changes every semester so the teaching stays relevant to the industry.
Meyer noted that working with industry is part of UW-Stout's mission and history. Every program on campus has an advisory board made up of alumni and business professionals to keep the curriculum current. "We focus on real-world experience," Meyer said. "Nearly all programs have internships or co-ops required."
The university has problem-based learning through the Discovery Center, where students are involved in projects to help business and industry succeed, Meyer said.
Faculty go on externships to keep current with industry needs, Meyer said.
"It's pretty important with UW-Stout's hands-on learning that we focus on collaboration," Meyer said. "We need support to keep laboratories, technology and our faculty up to date. Collaboration and partnerships are features of what we do. It's key to our success."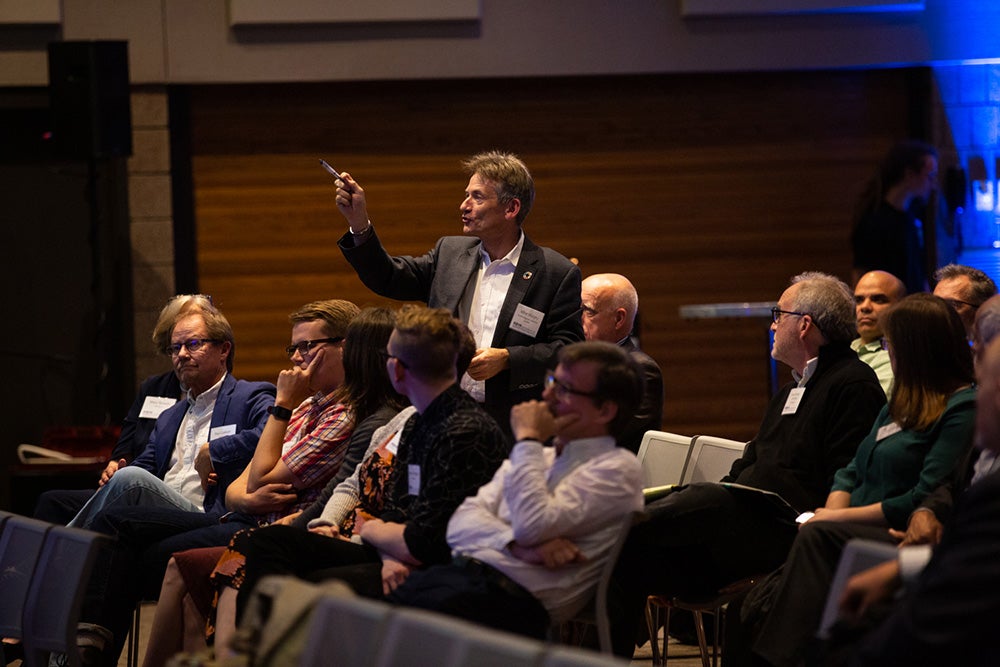 Yolitz said it is important for universities to understand their target market is mostly teenagers and their parents, who may not know what a major like digital marketing technology is. He will ask them if they have a cell phone and if they use social media and points out that Facebook and Instagram use digital marketing.
"I tell them there are careers behind their cell phones," Yolitz said.
UW-Stout is Wisconsin's Polytechnic University, with a focus on applied learning, collaboration with business and industry, and career outcomes.
###
Photos
UW-Stout alumnus Craig Yolitz speaks at the Polytechnic Summit about the need for businesses and higher education to collaborate.
Chancellor Bob Meyer speaks about the hands-on learning at UW-Stout at the Polytechnic Summit.
Academic leaders from 16 polytechnic universities, including six foreign countries are part of the summit.