We asked two of our University Marketing Communications team members to pick their 10 favorite UW-Stout photos of 2021. The results? A utopia of color, student experiences and little moments in time to celebrate our campus.
Our StoutFam community voted on their favorite, and the results are in! The winner of our Top Ten Photos of 2021 is a drone shot of the Clock Tower, looking over storm clouds to the south.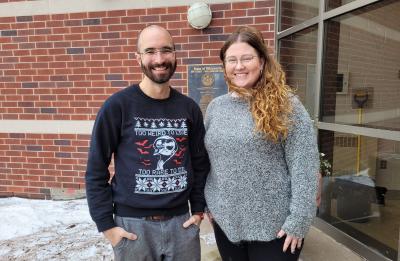 Many of these photos were taken by our university photographer, Media Specialist Chris Cooper. Since January, Chris has taken about 19,000 photos – that, along with 2.5 terabytes of video!
Communications Specialist Rachel Hallgrimson, our social media extraordinaire, loves sharing posts of UW-Stout. The photos remind her of her time here as a student.
"They capture small, unique moments that you always have to be on the lookout for, or else you'll miss them!" she said.
Thank you for taking the time to celebrate our team members' talents and our campus with us! Here are the remaining photos of the contest.