With final exams right around the corner, you may be wondering how to best support your student. For some students, final exams bring extra stress due to late nights, increased workload and lack of self-care. But for others, they may be dealing with an additional layer on top of that – test anxiety.
Having some anxiety and nervousness before an exam is normal, according to research by Mayo Clinic.  Here are some strategies that may help your student: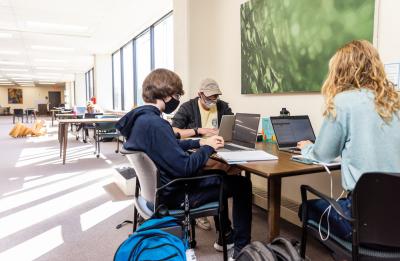 Study early and in similar places. Encourage your student to break down their studying into smaller, more manageable chunks. It's better to do a little bit over time, rather than an all-day study session. We have some great study spots, from lounges in the Student Centers to quiet spaces in the University Library.
Talk to their professor. Your student can connect with their professors ahead of time and make sure they understand what material will be covered on an exam. It also helps to share with their professor that they have test anxiety – they may have some helpful tips for them.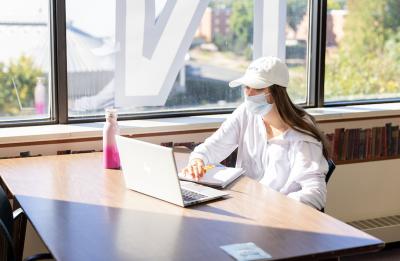 Learn relaxation techniques. Deep breathing, muscle relaxation, and positive image visualization are all strategies that can help relax and calm the mind and body. One hidden gem on our campus is the Zen Zone in the Counseling Center – a free space for students with resources to help them master stress.
Eat well and drink plenty of fluids. We all know this is important, but often don't give it the attention it deserves. University Dining has a variety of healthy meals available in the cafeterias and retail locations across campus. Encourage your student to slow down and take in the proper nutrition.
Get exercise and catch some zzz's. This is especially important on exam day and the night before. A brisk walk or aerobic exercise can help release tension and prepare the mind for the upcoming exam.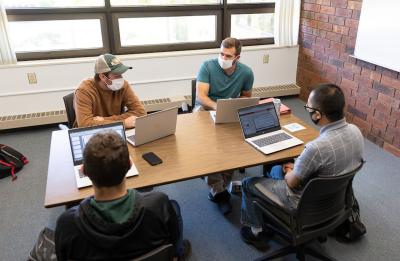 Don't ignore a learning disability. Sometimes there may be an underlying condition that interferes with a student's ability to learn, focus or concentrate. If your student has a learning disability, they can connect with Disability Services for the support, assistance and accommodations they deserve.
Talk with a licensed counselor. Our team of counselors are here to support the whole student. Services are free for students. Encourage your student to set up an appointment to work through their anxiety.
Employing some of these strategies can help make exams go a little smoother. We know your student has worked hard this semester, and we've been so impressed with our Blue Devil community. 
Have your student reach out to a staff or faculty member they trust on campus – we'll help connect and support them every step of the way!