Your student's move-in day is just around the corner. And while they're thinking about how to make their room their own, there are some things they'll definitely need to bring. But the number of packing lists on Pinterest and other blogs can be overwhelming.
We've curated a basic, necessity-based packing list covering bedding, storage, office materials, and more.
There's a printable version you can download, too. See you all very soon!
Bedding
Two pillows

Body pillow

2-3 sets of XL twin sheets

One light comforter/blanket

One comforter

Egg crate mattress pad

Fabric spray

Underbed bin for bedding storage (if not bunking)
Organization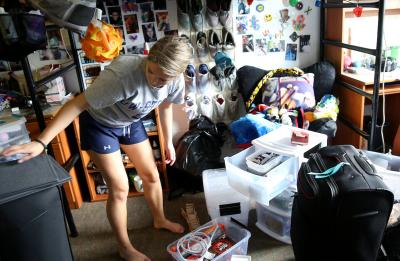 Plastic drawers for what the dresser can't fit

Milk crate or similar for closet shelf storage

Underbed bin for extra storage (snacks, bedding, etc.)

Pencil/pen holder

Command hooks for frames and hanging up keys/lanyard
Hygiene
2-3 towels; 1 hand towel for face washing

Shower sandals

Shower caddy

Small caddy for the sink (optional)

Travel soap container (for bar soap)

Tray or small towel to set your wet shower caddy on

Medicine for cold/cough

Clorox wipes
Academic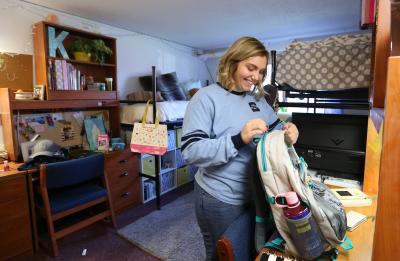 Highlighters (students may highlight in our textbooks!)

Post-its

A planner (digital or paper)

Calculator

Note cards

Scissors

Tape

Fun-tac for posters

Extra phone charger

Notebook (for written note-takers)

Pens and pencils
Dorm room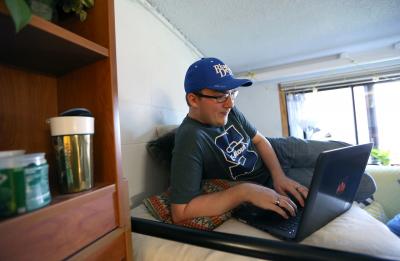 Futon/bean bags for seating (futons should be 80 inches or less)

Rug (optional - all rooms are carpeted)

Power strip and extension cord (each room comes with one power strip)

Coffeemaker or Keurig

String lights

Body mirror

Small vacuum

Reusable plasticware

Microwavable bowl and plate

Command hooks (for bags, towels, mirror, etc.)

Desk and floor lighting

Cooking equipment (not available for rental during fall semester)