If you are interested in an industry that has a worldwide impact – now and in the future – plastics engineering is the right fit for you. UW-Stout's Bachelor of Science degree in Plastics Engineering (PLE) will teach you product and mold design, materials science and advanced processing techniques. Hands-on experiences will prepare you to create biodegradable and compostable plastics. You'll be ready to develop innovations in medical, automotive and other plastic products.
The Plastics Engineering program is a calculus-based program that progresses from solid foundations in mathematics through analysis and design. Our industry-experienced faculty has developed a math- and a science-based curriculum grounded in plastics materials science and mechanical engineering principles.
UW-Stout Plastics Engineering graduates effectively meet the outcome criteria for the ABET Engineering Accreditation Commission. ABET accredits university STEM programs that meet a high level of quality and whose graduates are well prepared to enter the workforce.
Meet our faculty:
Your hands-on preparation to work with plastics will give you a competitive edge, so you can help bring the region's plastics industries to the forefront of the field in the design, development, and manufacture of plastic products.
100% of Our Graduates are Employed or Continuing Education
Plastics engineers are in high demand. Internships or co-op jobs will prepare you to tackle global materials and processing issues as a process/project engineer, manufacturing engineer, or product design engineer. There is almost no aspect of modern life that is not dependent on plastic.
You can change the future of plastics. Learn how to lead the way. Use the Request Information form to receive a program summary and learn more about the Bachelor of Science degree in Plastics Engineering.
Scholarships Available for PLE Freshmen 2020–2021:
Advanced Molding Technologies (2)
Andersen Corporation (2)
EVCO (1)
Five Star Plastics (1)
Nolato Contour (1)

Phillips-Medisize (1)
*Phillips-Medisize also sponsors a $1,500 scholarship for Plastics Engineering sophomores.
RTP (1)
Scientific Molding Corporation (2)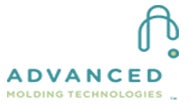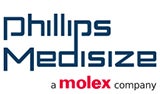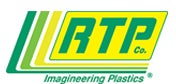 Student Poster & Capstone Projects
Admission Requirements
The following requirements are only for these four Engineering programs:
New Freshmen
Rank in the top 40 percent of your class (or for high schools that do not rank, earn a cumulative GPA of at least 3.0 on a 4.0 scale) with a minimum ACT math score of 22 (or SAT equivalent)
or
have a minimum ACT score of 22 (or SAT equivalent) with a minimum ACT math score of 22 (or SAT equivalent)
Students who do not meet one of the academic requirements above will be admitted as Pre-Engineering and may qualify for the Engineering major by completing the appropriate courses at UW-Stout.
Transfer Students 
Only ONE of the following three need be met:
1. Both "Test A" and "Test B" below must be satisfied:
Test A 

have a minimum ACT composite score of 22 (or SAT equivalent)
or
rank in the top 40 percent of your high school graduating class (or for high schools that do not rank, earn a cumulative grade point average of at least a 3.0 on a 4.0 scale)

Test B

have a minimum ACT math score of 22
2. You have transferred either of the following Calculus courses with a grade of "B" or better (note: a grade of "B-" is not sufficient):
MATH-153: Calculus I  or  MATH-156: Calculus and Analytic Geometry I
3. You have transferred the following sequence of courses with an earned cumulative GPA of 2.0 on a 4.0 scale:
MATH-153: Calculus I  or  MATH-156: Calculus and Analytic Geometry I
MATH-154: Calculus II  or  MATH-157: Calculus and Analytic Geometry II
PHYS-291: Statics  or  PHYS-281: University Physics I
CHEM-135: College Chemistry I
If you do not meet any of the academic requirements above, but do meet the requirements for general admission to the university, you will be admitted to the university as Pre-Engineering. You may qualify for the engineering major by meeting either requirement 2 or 3 once at UW-Stout.
Did You Know?
Plastics only consume a fraction of the energy it takes to process metals/glasses/papers. Plastics actually help protect the earth.
Plastic grocery bags use less energy, fewer fossil fuels, less water, and produce less waste than paper grocery bags. Plastic bags are also recyclable at most grocery stores.
All plasticware (cups, spoons, forks, knives) used at the Terrace Restaurant and the Pawn Cafe in UW-Stout's Memorial Student Center are made from plastic derived from corn starch. These plastics derived from corn are also compostable!
Plastics researchers are working with plastics that degrade in the human body (breaking down into natural substances that your body already produces and excretes) in order to repair or replace diseased or damaged human tissue.
Career Opportunities
UW-Stout's Bachelor of Science degree in Plastics Engineering (PLE) will prepare you for career opportunities in:
Materials science
Product design
Research and development
Mold and/or tool design
Failure analysis
Process simulation
Quality sciences
Experimental design
Manufacturing
Preparing for Plastics Engineering
You must have an aptitude for science and mathematics as a foundation for success in this program. We encourage you to take as many upper-level math and science courses in high school as possible, including mathematics through algebra and trigonometry, physics and chemistry. Early development of computer skills is also very helpful.
Starting Out
The first two years of the program include English composition, communication and other general education offerings, as well as mathematics, physics and engineering fundamentals.
At the end of your sophomore and/or junior year you will complete a paid, off-campus plastics industry co-op opportunity. The average hourly wage for Plastics Engineering co-ops during the 2013-2014 academic year was $16.15/hour. Toward the end of your program, you'll integrate all your previous coursework into capstone courses involving advanced product design or independent research.
Objectives & Outcomes
Program Educational Objectives 
The Plastics Engineering program develops plastics engineers who are: 
In demand by plastics industry employers.
Recognized for their ability to apply engineering expertise in the plastics industry.
Recognized for their leadership and teamwork skills.
Demonstrating continued career growth and professional development. 
Student Outcomes
UW-Stout Plastics Engineering program graduates who have:
an ability to apply knowledge of mathematics, science, and engineering
an ability to design and conduct experiments, as well as to analyze and interpret data
an ability to design a system, component, or process to meet desired needs within realistic constraints such as economic, environmental, social, political, ethical, health and safety, manufacturability, and sustainability
an ability to function on multidisciplinary teams
an ability to identify, formulate, and solve engineering problems
an understanding of professional and ethical responsibility
an ability to communicate effectively
the broad education necessary to understand the impact of engineering solutions in a global, economic, environmental, and societal context
a recognition of the need for, and an ability to engage in life-long learning
a knowledge of contemporary issues
an ability to use the techniques, skills, and modern engineering tools necessary for engineering practice.
the ability to apply knowledge of the material properties of plastics to part design and processing.
Society of Plastics Engineers Student Chapter
UW-Stout's Society of Plastics Engineers (SPE) student chapter is part of the leading technical society for the global plastics industry. It is a community of individuals involved in the technical and commercial aspects of the plastics and polymer industry. It is a place where individuals can interact, learn and develop skills to meet their personal and professional goals. This community fosters technical innovation and industry competitiveness through scientific development and commercialization.
SPE student chapter meets in the Jarvis Hall Tech Wing, Room 170 (plastics lab), one or two times a month. The SPE 2016-2017 Constitution outlines the organization's purpose and membership qualifications.
For more information email SPE@uwstout.edu.
Employers of Our Graduates
The following companies want to hire our graduates today. We have a waiting list of companies interested in hiring UW-Stout B.S. Plastics Engineering graduates.
3M
Andersen Corporation

Arburg

Bobcat
Boston-Scientific

Donatelle

Nordson Extrusion Dies Industries
EirMed
Five-Star Plastics
Flambeau
Imark Molding
Innovative Injection Technologies
Loparex
Medtronic
Moldcraft Tool & Design
Molex
Nolato Contour
Phillips-Medisize
Polaris
Priamus System Technologies
RTP Company
Scientific Molding Corporation
Sil-Pro
Team Vantage
The Madison Group
Program Sponsors
The following companies have donated materials or provided research funding for the B.S. Plastics Engineering program.
Autodesk – provided moldflow software

RTP Company – donated thermoplastic resins (PP, LDPE, HDPE, PC, ABS, PC/ABS, PC/PET, PA66)

SABIC – donated thermoplastic resins (PC, ABS)

Priamus – donated multiple sensors as well as Priamus eDAQ system for process monitoring and control

RJG – donated many pressure/temperature sensors and 4 edarts for process monitoring and control

Arburg – loaned a 66T electric molding machine and integrated sprue picker from 2/2010-9/2011 and from 6/2016-present

Milacron – loaned a 55T electric molding machine, hopper drier, sprue picker, and hot runner controller from 9/2016-present

SMC – donated 2 77T Arburg injection molding machines and machined molds and sensors

Donatelle – donated 35T Engel injection molding machine and machined sensors in molds

Innovative Injection Technologies (I2Tech) – started plastics engineering scholarship

Badger Meter – donated 35T and 55T Van Dorn injection molding machines

Flambeau – donated a 24T Boy injection molding machine

Phillips Medisize – machined sensors in molds

Nolato Contour – donated a mold

Nordson EDI – donated an extrusion die and lent a Haake Rheomix machine

iMark molding – machined a mold

GaMra Composites – machined an extrusion die

WIScale – provided a large digital scale to the program with significantly reduced price

WiSys Technology Foundation – provided funding for faculty research