The UW-Stout Library provides an amazing collection of e-resources to help your student with their studies. And all e-resources can be accessed on campus or from home, even during winter break!
But did you know the library can also help keep your student occupied during the long winter months with audiobooks, movies, video games and board games too?
Your student can access an endless amount of titles through the library catalog.
Here's our library staff's list of top picks:
Top Streaming Videos at UW-Stout Library
Top on the list are the library's fantastic streaming video resources. The library provides access to over 150,000 titles including top documentaries, TV shows, movies and more! 
Don't Forget About the Books!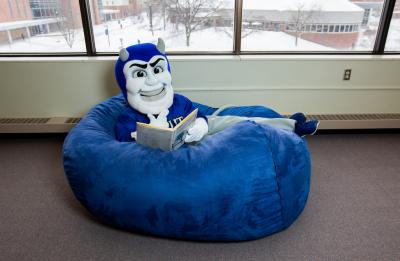 The library has an extensive e-book collection with more than 750,000 e-books, including both fiction and non-fiction titles.
Top E-books: Fiction
Top E-books: Nonfiction Books
Comics and Graphic Novels
Young Adult Fiction
Audiobooks
Top Video Games at UW-Stout Library
Top Board Games at UW-Stout Library