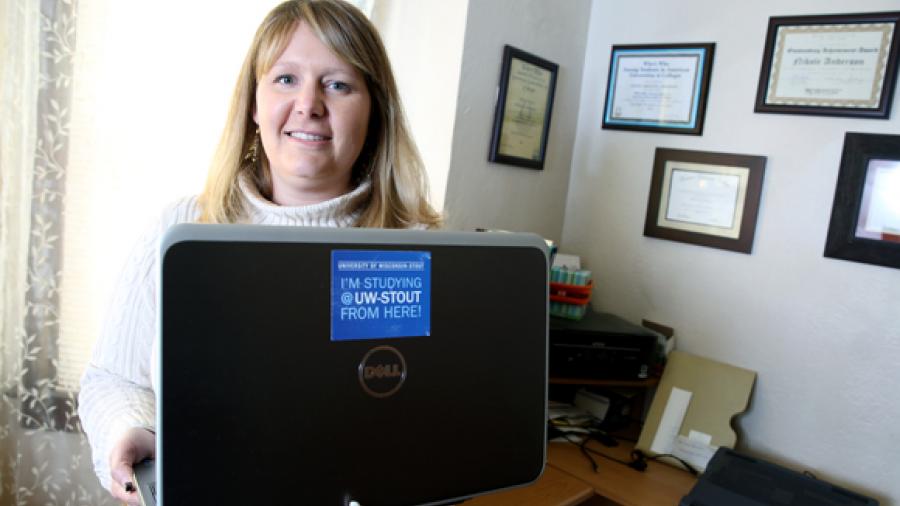 Best Colleges recently released its list of Best Online Colleges in Wisconsin. UW-Stout ranked No. 1 out of 20 schools on the list
UW-Stout has 15 undergraduate and 16 Graduate School programs online.
Best Colleges noted that UW-Stout students receive a 70 percent discount on popular software and access to an online library. Distance education students can apply for a Customized Instruction Scholarship.
"UW-Stout offers high-quality online programs that meet the needs of students who choose to continue their education in a flexible, convenient format," said Renee Chandler, interim director of UW-Stout Online and the Graduate School.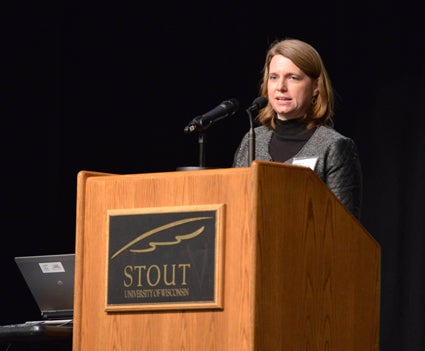 "Like the rest of UW-Stout, our online programs have a solid foundation in continuous improvement with strong ties to external stakeholders. Our high ranking is reflection of our highly relevant coursework and excellent student support services," Chandler said.
UW-Stout is certified by the U.S. Distance Learning Association. Along with degree programs, the university also offers online certificates and certifications.
The university has about 2,000 online students from 49 states and 20 countries. Total enrollment is more than 9,600.
Operations and supply management program
The online Master of Science in operations and supply management recently was ranked 13th by Online Accounting Degree Programs. The ranking included 15 schools and considered the emphasis on logistics, experiential/synthesis learning and degree customization.
UW-Stout's "hands-on, minds-on" learning provides "lots of in-depth projects that let you think through challenging real-world problems," the website said.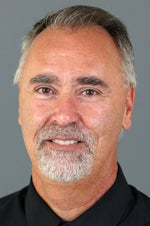 Enrollment in the UW-Stout program has more than doubled since 2011 to about 80 students, said Professor Jim Keyes, an indication of "the value of the program and the content that it is delivering."
Faculty have long-term industry experience in areas such as supply chain, business, operations, logistics, information technologies, Lean/Six Sigma, engineering and technology, and they solve actual industry problems, said Keyes, program director. Graduates are prepared for leadership positions that include planning, organizing and implementing technological systems.
The M.S. OSM program, nationally accredited, is entirely online, and 71 percent of the students complete it within three years.
UW-Stout also has a bachelor's program in supply chain management.
Information technology program
The Guide to Online Schools has ranked UW-Stout's information and communication technology program the 11th best online information technology program in the U.S. for 2017.
The ICT online program provides scheduling flexibility for working professionals and transfer students from technical colleges. The curriculum, endorsed by the program's industry advisory board, also includes telecommunication, management and business courses. Students are prepared for careers in IT, networking, web management, instructional design, enterprise systems and more.
The program also is available on campus. The director for both programs is Renee Gunderson.
UW-Stout also offers a Master of Science program in the same field and an on-campus program in computer networking and information technology.
###
Photos
Top: Nikole Anderson recently was a UW-Stout online student from La Crosse. Best Colleges has named UW-Stout the best online college in Wisconsin.
Middle: Renee Chandler is interim director of UW-Stout Online and the Graduate School.
Bottom: Jim Keyes