Stout University Foundation has awarded more than $870,000 in scholarships for the 2020-21 academic year, a record annual amount.
A total of 394 students officially received the awards during a recent virtual scholarship reception, which replaced the traditional on-campus event because of the COVID-19 pandemic.
In a prerecorded message to students, individual donors, business and industry partners and others, Chancellor Katherine Frank recognized the commitment by others to help assure that students achieve their dream of earning a college diploma.
The generosity of donors provides "tremendous opportunities for our students to learn and innovate at Stout," Frank said.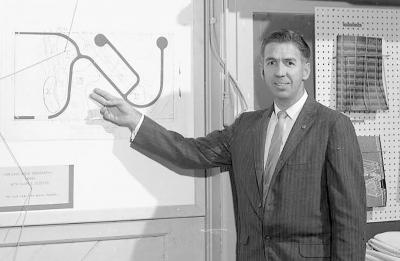 This year 20 scholarships are new, bringing the Foundation's total to 335. Five of the new scholarships have been created by or are in honor of former faculty at University of Wisconsin-Stout, Tom Allen, William Amthor, Michael Levy, Lee Smalley and Harold Halfin.
Combined, the five former professors taught 167 years at UW-Stout.
Tom Allen Student Leadership Scholarship: Charles "Tom" Allen taught for 38 years in the psychology department, retiring in 2008. He was involved in faculty governance, curriculum development and efforts to encourage students to vote.
William and Dorothy Amthor Endowed Scholarship: William earned undergraduate and master's degrees from UW-Stout in the 1950s and taught graphic communications on campus for 34 years, retiring in 1989. He established the first computer lab on campus.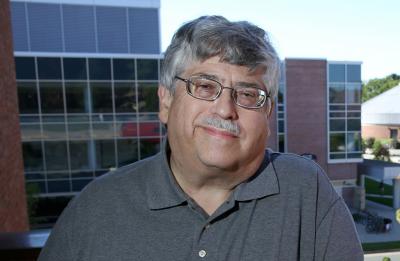 Michael Levy – English, Communications and Literature Scholarship: Levy taught English, children's literature and science fiction for 37 years and was a noted literature reviewer, essayist and author. He died in 2017. He was chair of the English department for seven years and has been honored with the Michael M. Levy Children's Literature Library in Harvey Hall.
Lee Smalley Memorial Scholarship: Smalley taught career and technical education, originally known as industrial arts, for 28 years. He was known for challenging students to be inspired and motivated learners. He retired in 1992 and died in 2019.
Troeller Family Scholarship: The scholarship is in appreciation of all UW-Stout faculty. Specifically, it honors Harold Halfin, a veteran, who was dedicated to encouraging students to develop vocational and life skills. He taught at UW-Stout for 30 years. He died in 2017.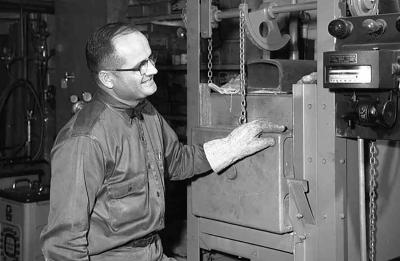 The scholarship is for students in the areas of technology education or engineering, in addition to being an active duty, retired or honorably discharged military service member, or the son or daughter of any active duty, retired or honorably discharged military service member.
The 20 new scholarships are:
Billy D. and Diana L. Schultz Endowed Scholarship

Donald and Ann Ritzinger Zittleman Scholarship

Douglas H. Hahn Memorial Scholarship

Graco Foundation Scholarships

Lee Smalley Memorial Scholarship

Linda L. Funk Annual Scholarship

Lowry Dallin Promising Student Annual Scholarship

Mary K. Smrcina Felkner Endowed Scholarship

Michael Levy, English, Communications and Literature Scholarship

Morley Lynn Kornegor Endowed Memorial Scholarship

Packaging Advisory Board Annual Scholarship

Paul C. Husby Endowed Engineering Scholarship

Rod and Sharon Hennig Annual Scholarship

Roger and Tim Schaefer Endowed Scholarship

Russell and Lauretta Amling Scholarship

The Giese Family Endowed Scholarship

Tim Pabich Scholarship

Tom Allen Student Leadership Scholarship

Troeller Family Scholarship

William and Dorothy Amthor Endowed Scholarship
The Foundation recorded a video of the virtual reception. An online flipbook also is available with a list of the awardees.
The reception was hosted by Tim Seichter, 1984 alumnus and chair of the Foundation Board Scholarship Committee. Along with Frank, presenting messages were Kennedy Navis, a 2018 graduate and middle school family and consumer sciences education teacher; and Nancy Murray, alumna and former UW-Stout faculty member.
Navis offered a testimonial about how receiving scholarships helped ease the financial burden of attending college so that she could be more involved and volunteer, enriching her experience as an undergraduate.
Foundation has supported students for nearly 60 years
Established in 1963, the Stout University Foundation Scholarship Program has helped 10,486 students receive a college education. Through the financial support of alumni, parents, faculty, staff and friends of the university, the program has given students more than $14.7 million over the years.
Willie Johnson, vice chancellor for University Advancement and Alumni Relations, said donors are making a difference in students' lives.
"Thanks to the generosity of our donors, a new generation of UW-Stout students now has the opportunity to fulfill their goals and dreams that they have worked hard to achieve," Johnson said. "On behalf of UW-Stout and the Stout University Foundation, we extend our most sincere appreciation for the support of our donors."
Blue Devil Guarantee
In addition to the scholarships awarded annually by Stout University Foundation, the university in 2018 announced the Blue Devil Guarantee, which provides most new first-year students with awards of $1,000 to $3,000, renewable for up to two years, based on college entrance exam scores and grade-point average.
Stout University Foundation staff are available to discuss with alumni, friends and external partners how to establish a scholarship and how to donate. The Foundation is at the Louis Smith Tainter House, 320 S. Broadway St.
###