Once again, University of Wisconsin-Stout has been recognized as a national and regional leader in the fields of game design and animation.
Two organizations have released 2019 rankings of the best universities and colleges, and UW-Stout is near the top.
In game design, Princeton Review ranked UW-Stout No. 21 in the nation for its undergraduate program and No. 16 in the nation for its Master of Fine Arts in design program.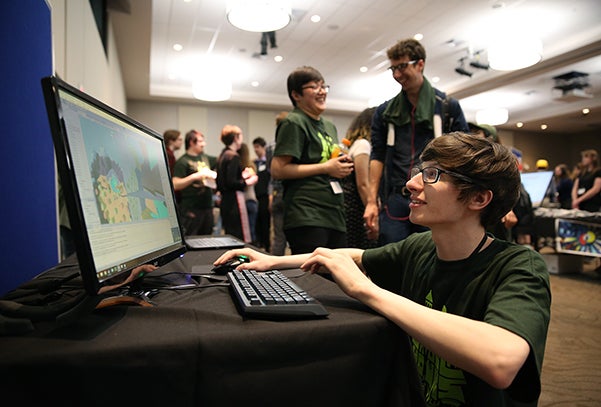 For both programs, UW-Stout was no. 1 in Wisconsin and the only school to make the top 25 in Wisconsin, Minnesota and Iowa. Princeton Review, an educational services company, surveyed 150 schools that offer game design.
It's the seventh straight year UW-Stout has been in the top 25 in the nation.
In animation, the industry organization Animation Career Review, from San Francisco, ranked UW-Stout No. 1 in Wisconsin, No. 12 in the Midwest, No. 18 in the nation among public schools and No. 39 in the nation overall.
"We are very proud of our rankings, as they show the continued level of quality of our students, programs and faculty," said Dave Beck, a game designer and director of the UW-Stout School of Art and Design.
All of UW-Stout's rankings are up slightly from 2018.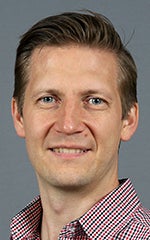 UW-Stout offers two undergraduate game design programs, a Bachelor of Fine Arts and a Bachelor of Science, the latter in computer science with a concentration in game design. Students learn how to create video, mobile, board and other types of games.
"The combination of highly talented students and dedicated instructors along with industry-standard technology allows us to create professional-level work that helps build the culture of success in our game design and animation programs," said Associate Professor Andrew Williams, director of the game design and development-art program.
The MFA in design program also offers a game design concentration.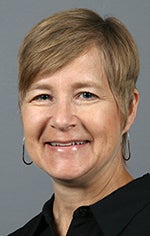 "The disciplines of game design and animation are continuing to grow, and UW-Stout's BFA and MFA programs are leading this charge," said Professor Julie Peterson, MFA in design program director. "The future looks very bright for producing graduates to contribute to this fast-paced industry. Specifically, with the MFA in design program, graduates have the option to become game design and animation educators in higher education institutions and/or industry experts."
UW-Stout recently renovated and upgraded its game design labs in Micheels Hall and is preparing to open its new Motion Capture Studio, an industry-standard part of the animation process.
UW-Stout's animation concentration is part of the Bachelor of Fine Arts in entertainment design program. Students learn two-dimensional, three-dimensional, character and motion-capture techniques.
Hue Vang, of Two Rivers, graduated in December 2017 with an MFA in design, concentrating in game design. He was part of a team that designed Everend, which received a national award for Best Visual Quality at the Intel University Games Showcase during the Game Developers Conference in San Francisco.
Vang first looked at schools on the West Coast that offer game design before choosing UW-Stout, and he's glad he did. "The strong support from my professors was nothing short of a gift. I've learned a lot from them beyond art and design that helped me grow as a person," Vang said.
UW-Stout's biannual Stout Game Expo will be held from 6 to 9 p.m. Thursday, May 2, in the Great Hall of the Memorial Student Center, featuring games designed by students.
###
Photos
A visitor tries a student-designed game at a recent Stout Game Expo.
Andrew Williams
Julie Peterson