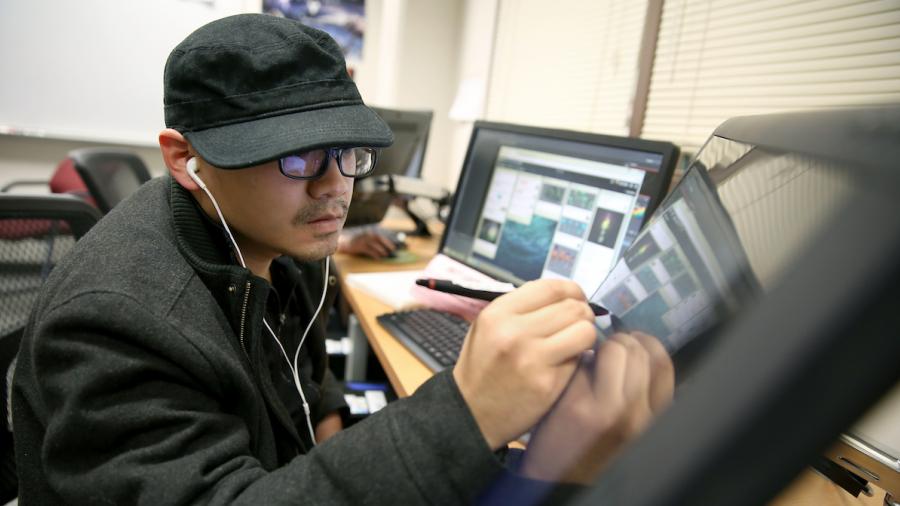 The world Game Developers Conference in San Francisco has been an opportunity for University of Wisconsin-Stout game design students to explore more of their field and connect with professional developers.
Last year, UW-Stout game designers working on Everend, a game about an owl caught in a cave, presented their work at the conference's Intel University Games Showcase. The game won for Best Visual Quality. The other categories consist of Best Game Play and Most Innovative. The showcase is invite only and must include a graduate student's contribution to the work.
This year, a member of the Everend team is taking his own game to the national competition, "Sun of the Children." Hue Vang, who recently graduated with an MFA in design with a focus on narrative game design, is stepping up to the stage.
"I've always wanted to come back," said Vang, "I knew I would be making my thesis game afterwards. I was really hoping that if I could get my thesis game back up here, it would be great. It is humbling, it is exciting to have the chance to get back up there again and to present on a national stage."
Vang has been working up to 12 hours a day, with the help of team members Chuewa Vang and Kayla Techmeier, to perfect the presentation.
"This is a full-time job right now," said Vang.
Afterwards, Vang will continue working on his portfolio, improving his work and looking to areas offering careers in concept art.
Vang and his team will present on Thursday, March 22. The presentations will be live streamed on Twitch and YouTube.