Patrick Guilfoile, interim chancellor at University of Wisconsin-Stout, was joined Saturday, Dec. 14, in addressing 750 graduates in two ceremonies by two students who were added to the list of speakers to discuss what they have learned inside and outside the classroom during their time on campus.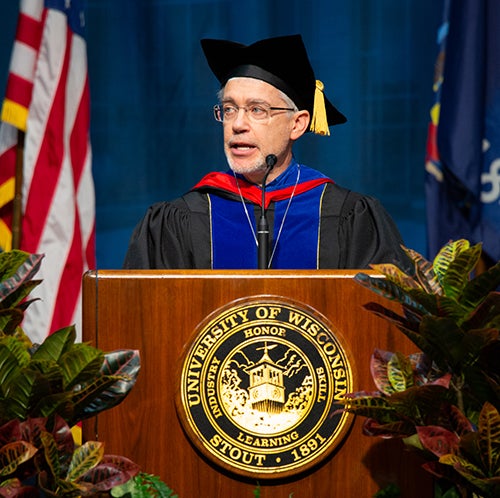 "If we've accomplished our educational goals, your time at UW-Stout has developed your curiosity and tolerance and you've become more appreciative of difference," Guilfoile said in his charge to the graduates. "You have honed the ability to understand multiple perspectives and discern fact from fiction. You've enhanced your ability to communicate and work with others. And you've learned a good deal about a specific field, that most of you will apply as you launch into your careers.   
"More than anything else, I hope that you have a burning desire to keep learning. The world is changing so quickly that if you fail to pay attention you could be left behind." 
At Guilfoile's behest, the commencement organizers solicited applications from students to speak, apparently the first time since the early 1970s that students have done so.
A committee then reviewed the applications, interviewed the finalists and chose Megan McClay, of Butternut, to speak at the 9:30 a.m. ceremony. She received a diploma in applied mathematics and computer science. Kailee Bjerke, of Spring Grove, Minn., spoke at the 2 p.m. ceremony at Johnson Fieldhouse. She received a degree in professional communication and emerging media.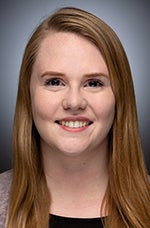 "We are not bound by books and letter grades; we are a complex community at Stout that excels all around," McClay said. "We have not only excelled, we have learned skills, information and most importantly lessons."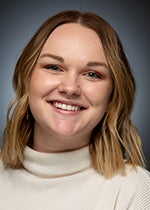 "Stout has been preparing us for our futures by teaching us how to respond to the word 'no,' Bjerke said. "Stout has given me the confidence to succeed in these moments and pursue things I would never have dreamed of." 
Deans of the colleges presented the diplomas. Glendali Rodriguez, interim provost and vice chancellor for Academic and Student Affairs, welcomed the graduates and presided over the ceremonies.  
Music was provided by the university's Symphonic Band and Jazz Orchestra, directed by Aaron M. Durst. Choral selections were performed by the university's Symphonic Singers and Chamber Choir, directed by Jerry Hui. 
More information is available at the commencement website.
###
Photos
Patrick Guilfoile addresses graduates during the first ceremony Saturday, Dec. 14, at Johnson Fieldhouse.
Megan McClay
Kailee Bjerke