The University of Wisconsin-Stout's Cooperative Education and Internship Program provides students with career development opportunities through professional positions related to their degree.
Supported by Career Services, the program partners with employers to develop ways students can positively impact companies and fill necessary roles.
This past summer, 442 UW-Stout students completed co-ops and internships with 300 employers in 20 states and five countries. Some students worked remotely while others were on job sites that followed COVID-19 precautions.
Part of the solution to COVID-19
The COVID-19 pandemic slowed some companies down but accelerated others into overdrive. Employers responding to the pandemic needed people with initiative, technical knowledge and skills in decision-making, problem-solving and project management.  
"There were many companies looking for UW-Stout students who could immediately impact their company's response to the pandemic," Director of Career Services Bryan Barts said. "Companies needed people with experience not just in safety but also product design, manufacturing, 3D design, research, testing and quality." 
Barts felt the students in the program were filling essential positions, acting to find solutions to the difficulties businesses faced in the onslaught of the pandemic.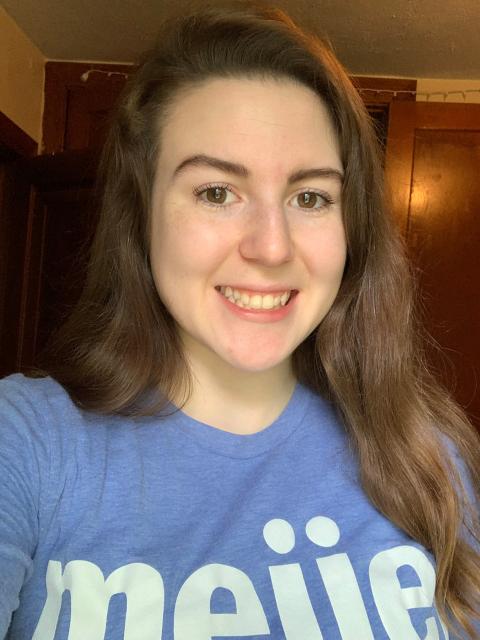 Alexis Gonion, a junior in retail merchandising and management from Minneapolis, completed her summer co-op at Meijer Inc. a supermarket chain headquartered in Grand Rapids, Mich. She didn't initially consider herself an essential worker. But as time went on, she saw how her work was critical to the business and its consumers.
Gonion's role at Meijer's was to study the effects of COVID-19 on the business, research CDC guidelines and provide safety recommendations for the chain. She also recommended improvements to Meijer's merchandising in a post-COVID climate.
"The work I was doing was not in a grocery store, a warehouse or doing emergency work. I was working from my couch, completing phone calls in my slippers," Gonion said. "But I was working with real numbers, talking to real people and making recommendations that would be seriously considered. It was work that needed to continue, despite the pandemic."
Gonion felt privileged to be doing her research and complete her co-op, especially knowing other friends' summer co-ops were canceled.
"As other companies canceled their co-op programs, mine continued," she said. "It spoke of Meijer's perspective on the work. They thought my contributions were important and essential. Contradictory to my initial opinion, my organization saw my work as essential work that must continue in a crucial time."
Cooperative Education Coordinator Bethany Henthorn believes UW-Stout students and graduates play a vital role in terms of solving pandemic-related issues.
"Our students are prepared for the world of work upon degree completion. This includes essential skills that will allow them to successfully navigate issues in the workplace. They have a foundation in career-readiness – communication, global awareness, leadership, problem-solving, professionalism, teamwork, technology – enabling them to successfully manage their careers," Henthorn said.
Creating retail spaces that speak to people
Gonion's first experience in merchandising was in her high school job at Target in White Bear Lake, Minn. She worked in the apparel and accessories department when a visual merchandising position opened. In visual merchandising, Gonion created spaces designed to draw people in and buy more product.
"I loved the bigger purpose that the role had when it came to operations; how it sent a message to the customer about the products, how arranging products together could tell a story and how some simple creativity could sell products," she said. "This elevated purpose inspired me to change my career path from research in the psychology field to the retail industry."
Gonion enrolled in UW-Stout's retail merchandising and management program, now fashion and retail, because of its high job placement and smaller class sizes. "I knew that I would be able to find the career I really wanted from my high school part-time experience," she said.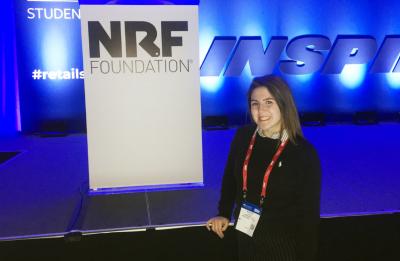 Gonion's favorite experience in the retail program was the National Retail Federation's Student Program in New York City in January 2019. In New York, she talked with industry professionals, visited several galleries and attended a career fair where she first learned about Meijer's. The recruiter explained to Gonion what the stores were like, the company's values and what it looks for in its employees.
"It helped me decide what type of company I want to work for. It also helped me gain the confidence to speak with Meijer's recruiters again the following September, which led to me accepting an offer for my co-op," she said. "I don't believe my co-op would have been the same without my trip to New York. I was able to grow tremendously and gain confidence in my professional self."
Diversifying her education with two minors
Gonion, who will graduate in May 2022, has minors in business administration and psychology, which are like legs to her major, she said.
"By diversifying my education, I can approach issues in the retail industry with a different perspective than my colleagues," she said. "Business administration helps support the business component of my degree and strengthens my competence in real-life applications.
"By studying psychology, the study of the human mind, the characteristics and attitudes of groups, I can gain a deeper knowledge of my consumers. I can understand how they might think, act, what they believe, and then take that knowledge and become a better marketer, buyer, analyst or other retail employee."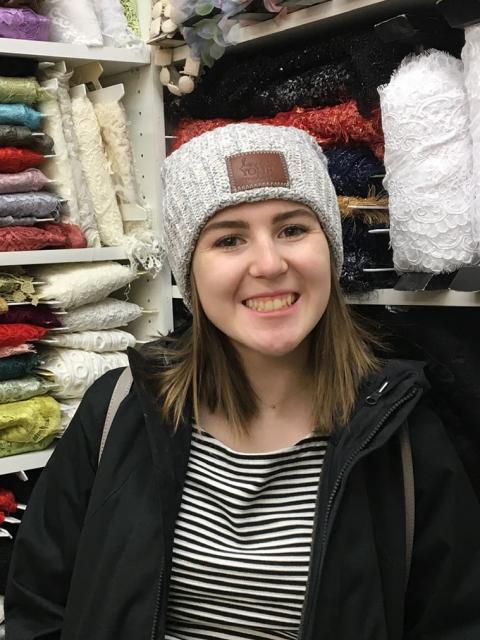 With her diverse education, Gonion saw the retail industry adapting before the pandemic. Within her Trend Tracking and Forecasting class, she learned to identify macro trends and noticed major changes in how consumers and retailers were behaving.
"While these were only forecasts, they were the actions that retailers would be implementing in the future. It was during my co-op that I really saw the adaptations beginning," Gonion said. "After all, it was the point of my work all summer – to recommend changes after observing what was happening in the industry and the world."
Gonion saw new channels being utilized to get product to consumers, new ways to find products and new product offerings.
"I saw new safety and cleaning measures and more flexibility from retailers in operations," she said. "I think the pandemic has brought a new wave of changes that the industry has not seen before."