The University of Wisconsin-Stout student newspaper and its writers recently won two state awards.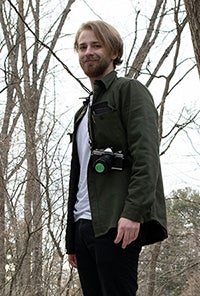 The Stoutonia took two second places in the collegiate Division B of the Wisconsin Newspaper Association annual contest. An awards ceremony planned in March was canceled because of the COVID-19 pandemic. The award-winning stories were published during the 2018-19 school year.
Editor-in-chief Bryce Parr earned the award for an arts and entertainment story on Zymurgy, a brewery in downtown Menomonie, entitled "Brewing: a Science and an Art." Parr graduated on May 9 with a degree in professional communication and emerging media.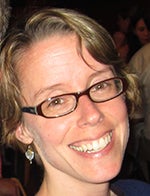 Alex Lutz, who graduated from PCEM last year, garnered a second place in the sports story category for an article on UW-Stout's gymnastics team entitled "Stout Gymnastics Grabs Number One Seed in Conference." The judge wrote that Lutz conveyed "a strong sense of the enthusiasm for the team."
Award plaques and certificates were mailed to winning newspapers.
Associate Professor Kate Roberts Edenborg, Stoutonia adviser, said it was fantastic to see Parr and Lutz recognized for their work. "These statewide awards are a great opportunity to learn about the quality journalism work that is being done on campuses across the state," she said.
###
Photos
Bryce Parr
Kate Edenborg