University of Wisconsin-Stout's Student Health Services has partnered with University Housing to provide individual health care kits to the 56 students residing on campus during the COVID-19 pandemic. The students have remained on campus either because they are in the international exchange program or because they need a safe place to stay.
Student Health Services Director Janice Lawrence-Ramaeker, SHS Registered Nurse Lisa Raethke and other SHS staff developed the kits which contain cough drops, a digital thermometer, facemasks, hand sanitizer, tea, tissues and Tylenol.
SHS also provided students with social distancing guidelines, COVID-19 exposure instruction sheets in multiple languages as posted by the Wisconsin Department of Health Services, and logs to record and monitor temperature and symptoms.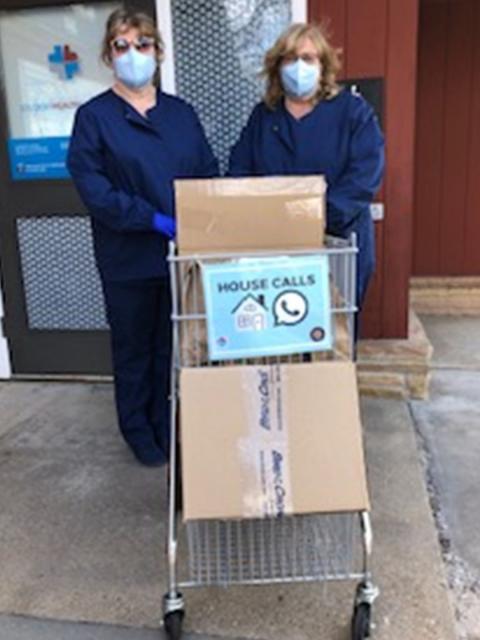 SHS then worked with Director of Housing Kathi Baker and Red Cedar Hall Coordinator Kylie Anderson to coordinate delivery of the kits.
"I think this is an awesome collaboration between campus partners to ensure that our students are staying safe and healthy at this time," Anderson said. "It is a great reminder of the things we can accomplish when we unite toward a common goal on this campus."
Anderson tasked residence hall student staff members Jamee Bastman and Haruki Kiyohara with delivering a kit to each resident's door to maintain appropriate social distancing.
Social distancing and care in the residence halls
Bastman, a junior in industrial design from Ashland, appreciates how campus departments are accommodating the students. From SHS's kits to Dining and Housing providing meal delivery and grocery services, the door delivery method helps student staff and residents follow social distancing guidelines and minimize contact between themselves while offering necessary services.
Before the door delivery method when student staff were still doing meal pick-ups for residents, and after volunteering during the April 7 election, Bastman thought she was getting sick.
"I really enjoyed my health care kit," she said. "Receiving even a little bit of supplies helped keep me relaxed and track my health for a couple of weeks. It's kind of like getting a little care package from home, which helps me emotionally and physically. I think it's the little things like that that can really make a difference."
Bastman thinks the student staff and residents are doing OK overall, but she called the adjustment to a new life in the residence halls a whirlwind. "At first I dreaded not seeing anyone and now I'm anxious when I do see anyone. What a role reversal this far into the pandemic," she said.
Supporting student health while safer at home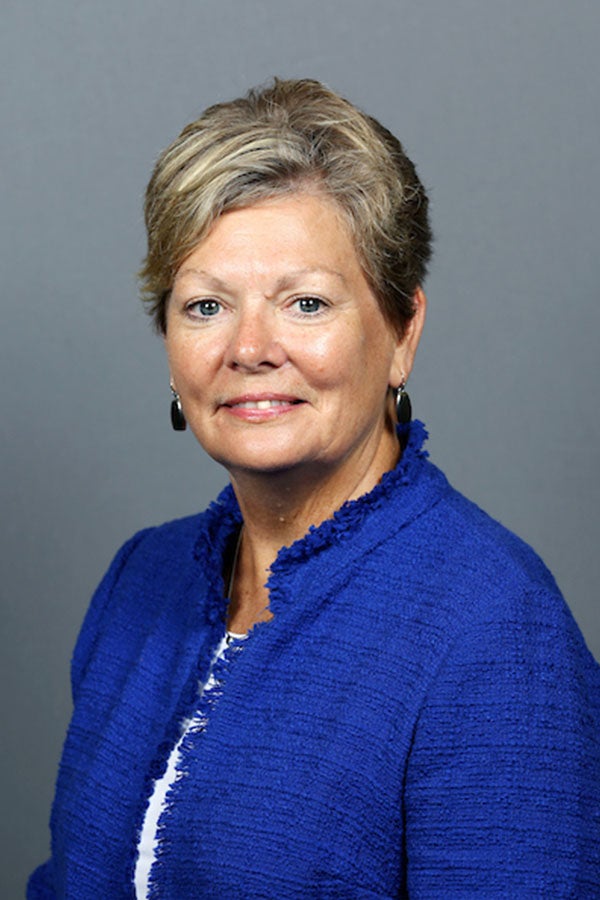 Lawrence-Ramaeker reminds students, "In this extraordinary, demanding and stressful time, it is so important that you are taking care of yourself; your emotional and physical well-being."
For health care needs, students can call Student Health Services at 715-232-1314 to schedule an appointment via Telehealth. No online scheduling is available, and students are reminded not to "walk in" for care.
The Counseling Center is offering Tele-Mental Health appointments. Students can call 715-232-2468 to schedule an appointment.
SHS reminds students to stay home unless they need emergency medical attention.
If a student is experiencing more urgent symptoms such as significant shortness of breath, they should contact local health care agencies, Mayo Menomonie Red Cedar at 715-232-7777 or Prevea in Menomonie at 715-309-4451, for recommendations on how and where to be evaluated. 
"We send our very best wishes to all of you for what is a markedly different academic experience and end-of-term than any of us anticipated," Lawrence-Ramaeker noted to students. "This is an extraordinary moment, and it calls on all of us to support each other with great care and compassion. We continue to be here for you today and in the days ahead. Please know you can reach out to us. We are Stout Proud."