Three first-year students have earned the Stout Scholars award for the fall at University of Wisconsin-Stout.
They include graduates from Baldwin-Woodville High School and Elk Mound High School in Wisconsin and Kimball High School in Minnesota.
The Stout Scholars Scholarship is $5,000, renewable for up to four years, or a maximum of $20,000 for each student.
Nate Bechel, of rural Elk Mound, plans to major in engineering technology. Initially he had been considering UW-Stout because it was close to home, but the scholarship solidified his commitment to UW-Stout.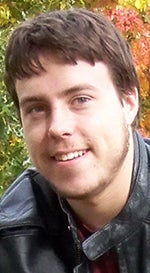 "I am very honored to receive it," Bechel said, adding that he was surprised by the scholarship after meeting many of the candidates for the award, who were all well-spoken.
He is excited about starting classes in the fall. "I'm looking forward to taking more specialized classes than what we have at my high school," Bechel said. "I do enjoy learning new things. I'm excited to delve into my course material."
Nathan Thompson, of Woodville, said his mother, grandmother and grandfather are all UW-Stout alumni. He is majoring in applied science.
"I am proud to have been accepted to UW-Stout," he said. "I chose to apply to UW-Stout because as a polytechnic college, Stout gives me the opportunity to grow and prepares me for my career field. The more I learned about Stout — like the Honors College, the Blue Devil Guarantee and the polytechnic spirit — the more excited I was to apply. I am so fortunate to have such an amazing university right in my area.
In addition to more than 400 scholarships awarded annually by Stout University Foundation, the university in 2018 announced the Blue Devil Guarantee, which provides most new first-year students with awards of $1,000 to $3,000, renewable for up to two years, based on college entrance exam scores and grade-point average.
"Regardless of major, background, or future career, there is something for everyone at UW-Stout," Thompson said "When I visited the campus for Stout Scholars day in January, I was impressed by the caliber of the students joining me. I had a wonderful time on campus and got to meet some amazing members of the campus staff. A few weeks later, I received a call from the admissions office informing me that I was one of the three recipients of the Stout Scholars Scholarship. Words cannot express how thankful I am to be receiving this scholarship."
The support from scholarships grants him the freedom from worrying about how to pay for tuition and eases the financial burden of college, Thompson said.
Erin O'Brien, who graduated from Kimball Area High School, will major in applied mathematics and computer science.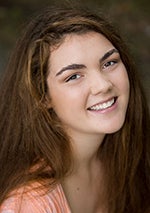 O'Brien, of South Haven, Minn., was introduced to UW-Stout through basketball. "I liked how Stout was in a small town," she said. "I saw the school was a polytechnic university. I had no idea what that was. I looked it up and liked how it blended learning styles. I also liked the facilities and how close everything was together."
Earning the scholarship will help O'Brien pay for college. However, it also helped validate the work she has been doing while in high school and will continue to encourage her to do well at school, she said.
###
Photos
Nate Bechel
Erin O'Brien