Sharing stories builds understanding, trust and connection even during a pandemic.
Catalyst, formerly the Applied Research Center, is working to capture stories from University of Wisconsin-Stout to help understand the impact of COVID-19 and share them for future generations.
Students, faculty and staff are asked to submit 3- to 5-minute video or audio recordings of themselves sharing a story of how COVID-19 has impacted their lives at UW-Stout. With the storyteller's permission, the stories will be archived for future researchers and writers.
The project is funded through a one-year Innovation Fund grant from the Chancellor's Office. Five grants were funded. The goal was to fund innovative ideas that would help the university to address current situations brought on by COVID-19 coronavirus and improve the overall educational experience moving forward.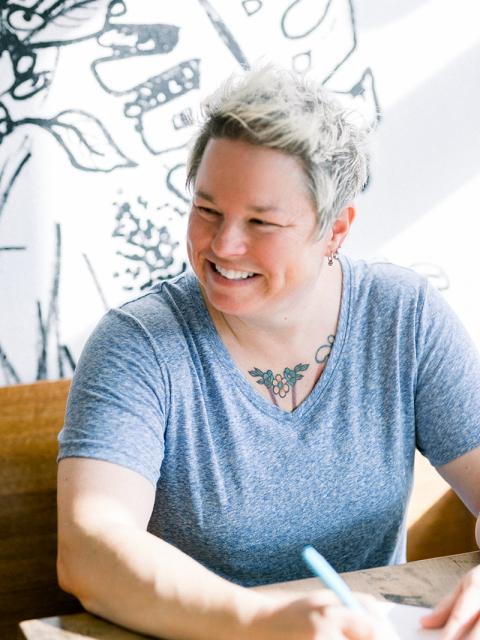 "COVID-19 will change our lives in ways we don't understand yet," said Libby Smith, Catalyst project manager and program director of the Master of Science applied psychology. "Stories are like seeds. They can be studied and supported to help organizations grow and become more resilient in times of crisis. Faced with uncertainty, individuals tell stories, both positive and negative, based on strong emotions. Understanding those stories and consciously choosing and guiding our narrative is critical."
The goal is to ensure that lessons learned during a chaotic time are not lost to history, Smith said. The project will help identify how best to respond to the changing needs of students, faculty and staff at UW-Stout.
Stories are being collected now into early 2021, Smith said. A series of short reports will explain key learning from the stories and will be shared with the campus.
Dana Wanzer, an assistant professor of psychology in evaluation, recorded a video sharing the trials and tribulations she experienced while dealing with COVID-19. "This is only my second year at UW-Stout, and this semester dealing with COVID-19 was a big struggle, but there were some bright moments such that I think I have become a more compassionate educator as a result."
Wanzer decided to share a video because the semester hasn't allowed as much connection with others. "I miss the connection," Wanzer said. "Sharing stories is a great way to feel connected to the UW-Stout community even when we are physically distanced."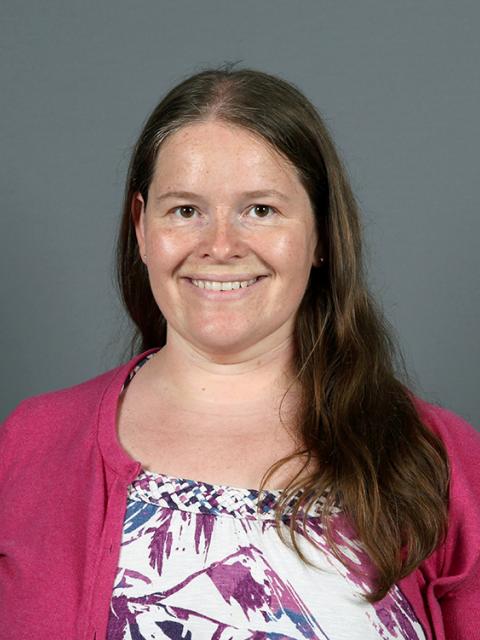 University Archivist Heather Stecklein of the University Archives and Area Research Center said having the stories available for future researchers allows them to hear directly how people dealt with the pandemic and the struggles they faced.
"Videos show emotion, the inflection in voices and the characteristics of the person," Stecklein said. "They are much more compelling when you tell the story. Hearing the peoples' voices is a whole different experience than reading about it."
In the spring, Archives collected about 50 stories from faculty, staff, students and the community, Stecklein said, noting perspectives will have changed  six months later. Those were question-and-answer interviews and will become part of the archive collection as well.
The 1918 influenza pandemic has been studied and information shared to see how people coped and lived through it, Stecklein said. She believes the COVID-19 pandemic will be studied not only for its impact on the future and how it changed the world but, when another pandemic hits, how people in 2020 coped, lived, worked and went to school while social distancing.
Catalyst, which started in 2007 at UW-Stout, helps clients clarify their visions and develop clear, measurable objectives and actionable work plans, consensus building and gathering data including interviews, focus groups and surveys. Catalyst also provides training and educational services. Clients include other universities and private businesses.
UW-Stout also offers a Bachelor of Science in psychology and Master of Science and Educational Specialist in school psychology programs.