University of Wisconsin-Stout awarded an honorary doctorate degree to a former instructor during commencement ceremonies Saturday, Dec. 15, with Chancellor Bob Meyer saying that Larry Schneider was instrumental in the university becoming renowned for its engineering programs.
Schneider, of Colfax, retired in 1997. He developed and launched the applied technology program at UW-Stout in 1983, Meyer told 763 graduates in morning and afternoon ceremonies at Johnson Fieldhouse.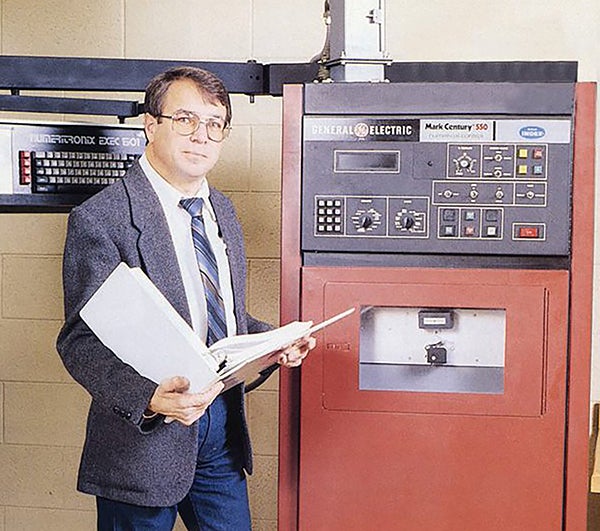 "It was a game-changer because the math, science, technology and management techniques required in the program eventually helped support new engineering programs," Meyer said. "Last year, UW-Stout dedicated a School of Engineering, one of the few in Wisconsin. How did we get there? Larry helped plant the seeds back in the 1980s.
"Today, UW-Stout has accredited engineering programs in manufacturing, computer and electrical, plastics, mechanical and engineering technology," Meyer added, "thanks to the runway that the applied technology program created for them."
Schneider's honorary Doctor of Science degree was approved by UW-Stout's Memorials and Honors Committee.
He also was an incredible teacher in metallurgy, materials and processes, robotics and programmable automation, Meyer said, adding, "he excelled at applying theory to practice in his classroom and the laboratory."
Schneider also wanted to "share his expertise" outside the classroom, and the result of that was Schneider helping establish outreach centers "that engaged faculty and students in real-world problems," Meyer said.
"Manufacturers received immediate and astounding benefits from working with UW-Stout's value added manufacturing program," Meyer said. "They recovered hidden capital and reinvested it into new technologies, eliminating wasteful practices, excessive inventories, inefficient facility layouts, and antiquated material handling systems."
Those efforts led to Schneider helping establish the Stout Technology Transfer Institute, Meyer said, which 30 years later "continues to have a tremendous impact today, involving scores of faculty and students." (Meyer is a former director of STTI.)
However, the real reason to honor Schneider, Meyer said, is the impact he had on students, faculty and staff.
"While he excelled at his own development and personal growth, he also passionately invested his energies into developing others – including 'yours truly,'" Meyer said. "He really lifted up the people around him. In fact, I would even venture to say that I wouldn't be standing in front of you as chancellor had I not enjoyed the mentorship of Larry along the way."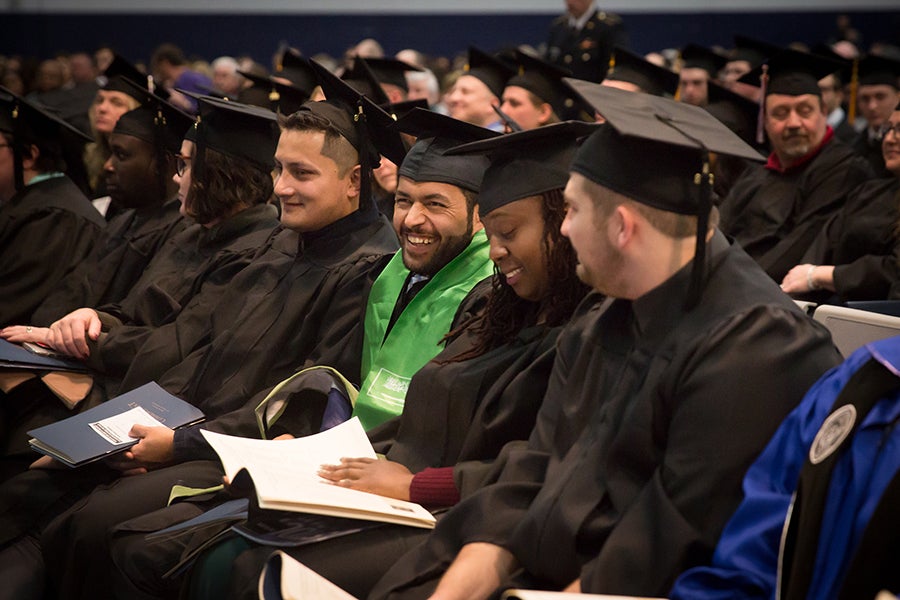 Lessons to be learned from Larry Schneider, Meyer told the graduates, are to "invest yourselves in the development of others," "be generous with your time and attention afforded to others" and "invest yourself in continuous learning and self-improvement."
Patrick Guilfoile, provost and vice chancellor for Academic and Student Affairs, presided over the ceremonies.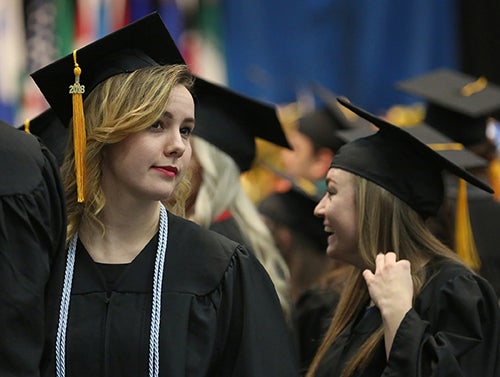 Deans of the colleges and Graduate School Director Renee Chandler presented the diplomas, and Meyer conferred the degrees, including 136 advanced degrees.
Mesa Covill, senior alumni officer, welcomed the graduates into the Stout Alumni Association.
Music was provided by the university's Symphonic Band and Jazz Orchestra, directed by Aaron M. Durst. Choral selections were performed by the university's Symphonic Singers and Chamber Choir, directed by Jerry Hui.
More information is available at the UW-Stout commencement website. 
###
Photos
Larry Schneider taught at UW-Stout for 21 years and developed the applied technology program.
Schneider's impact at UW-Stout went beyond the university and into industry with the founding of Stout Technology Transfer Institute.
Students enjoy a laugh during one of Saturday's commencement ceremonies.
A total of 763 students received diplomas.