Cindy Pawlcyn has grit. When she was young, she was told she was too small to be a chef, and she was rejected by a culinary institute because, she was told, it had a female quota.
Determination has no physical or gender limits, however, and she was determined to be a chef and restaurant owner despite what life was throwing at her. "I wanted my first restaurant at 30, and I did it at 28," she said.
"Anytime someone would tell me something I couldn't do, I'd do it."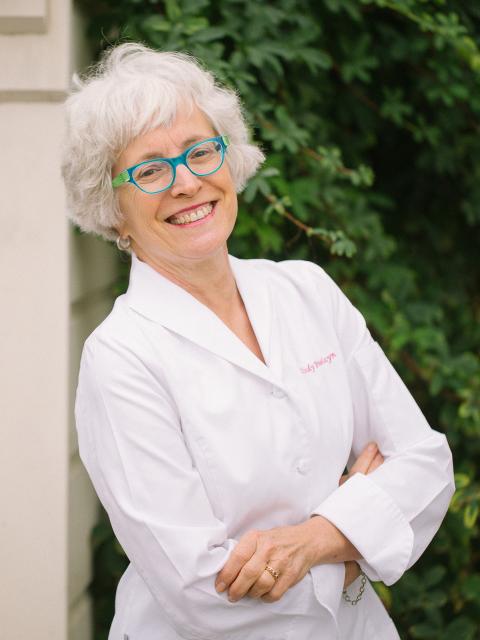 So when 2020 happened and the pandemic hammer crushed tourism and those businesses that depend on it, the now-celebrated James Beard Award-winning chef, 1977 University of Wisconsin-Stout alumna and owner of iconic Mustards Grill in the Napa Valley never thought there wouldn't be a 2021 for her business.
"I guess it's from my parents," said Pawlcyn, who grew up in Golden Valley, Minn. "It's how we were raised. We're not quitters — we don't give up."
Business at Mustards Grill dropped more than 90% and close to 100% at one point in 2020. It survived on carryout business from local customers as vineyard tours dried up and the staff of 70 was cut to the bone — four.
Does grit have its limits? Pawlcyn was tested once more, even more cruelly, in 2020. In September midpandemic, four years after California wildfires came perilously close to her restaurant, they flamed again. The fire didn't get Mustards Grill this time either, but the powerful Glass Incident Fire, which destroyed nearly 1,600 structures, burned 67,500 acres, caused $2.9 billion in damages and turned Napa County and Sonoma County into a smoke-filled bowl, burned down her house.
"It was a horrible year," she said, with seared memories of fleeing her home in the middle of the night with her husband, John Watanabe, their dogs and a few possessions as the fire leapt into overdrive and they sped away.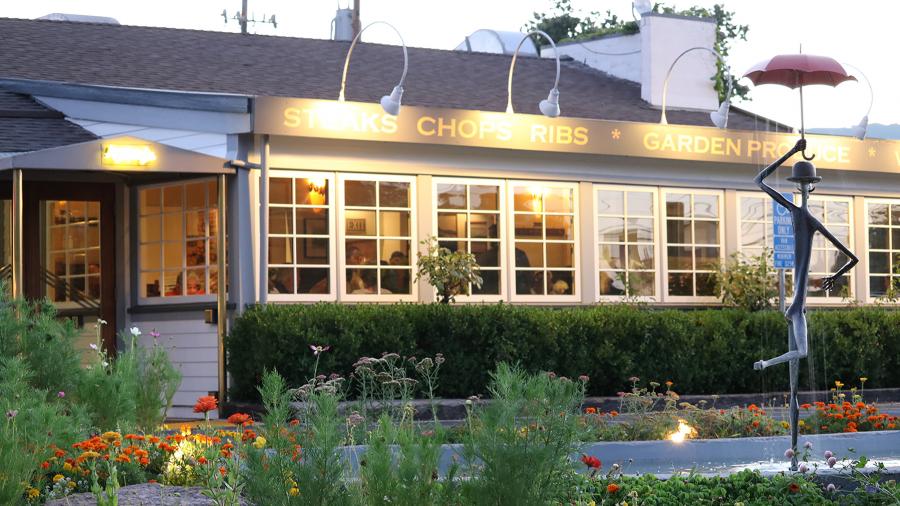 Although they lost virtually everything, including a life's collection of 3,800 cookbooks, some rare and many signed, her recipes and recipe history, they are rebuilding and bringing back Mustards Grill almost as if 2020 never happened.
Even a second disaster wasn't enough to stop her. "You might as well get up and get going," she said.
On June 16, Mustards Grill, near Yountville, Calif., turned 38 years old — the restaurant she opened in 1983 when she was 28 and six years removed from UW-Stout.
As the pandemic has eased, it reopened this spring at 50% capacity indoors with new menu options that Pawlcyn spearheaded, a new outdoor seating area and a staff that's back up to 65. Government pandemic support loans helped as did the mindset of the "good Midwestern girl" who had saved for a rainy day.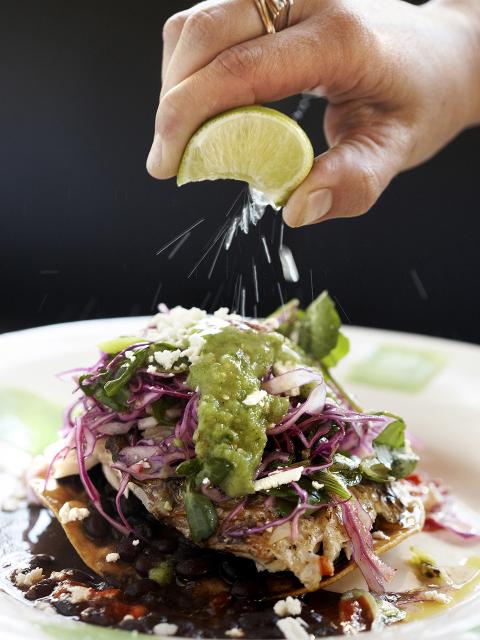 "Once the doors started opening up, we've been quite busy. It's great to see people. We had a record Mother's Day, but it will take a couple of years to catch up.
"Not many restaurants make it this many years. Every year except for last year we continued to grow, and we're on track to grow this year. We figure 2020 just doesn't count. It wasn't our fault," Pawlcyn said.
Recipe for success
Pawlcyn has overcome other challenges in her long and successful career. A fire caused $100,000 in damages to Mustards in 2009. She survived a partnership dissolution. She recovered from serious injuries in a 2014 car crash one night traveling between restaurants.
It's the career, however, that she wanted all along, including early on as a chef at the Pump Room in Chicago, where she served celebrities such as Frank Sinatra and Sammy Davis Jr.
She has owned or co-owned 12 restaurants but just has Mustards now, although a Mustards in the San Francisco airport could reopen when international travel picks up.
Mustards received the prestigious James Beard Foundation award in 2002. Pawlcyn was named a Beard Who's Who in Food and Beverage in 1988, and she has been nominated by the foundation as a Best Chef in America twice and three times for Outstanding Restaurateur, along with other national awards.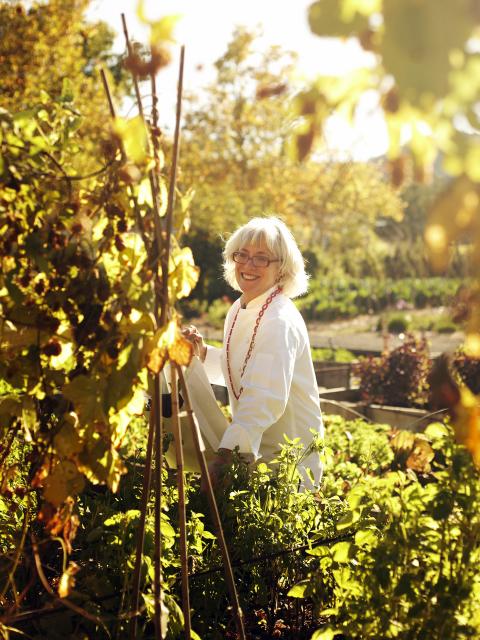 "All these phases, ups and downs and hard things and successful things … it's been good life," said Pawlcyn, who has authored four cookbooks, including the Beard Award-winning "Mustards Grill Napa Valley Cookbook," "Fog City Diner Cookbook: Big Small Plates," "Cindy Pawlcyn's Appetizers" and "Cindy's Supper Club: Meals from Around the World to Share with Family and Friends."
The joy of it all is simple — serving people good food in a memorable setting.
"I love making people happy, and cooking is my way of being able to do that. It's something I was good at. The culture, the art of it — I like all of it. I like that conviviality you get around the table with family and friends. You have to eat. You might as well enjoy it. I don't understand people who don't like to eat.
"It's really rewarding to take a bunch of raw ingredients and turn it into something delicious. It's not like you have to make it complicated, but you have to make it good. That's what people don't realize: It's not the esoteric dishes that are difficult. It's the simple ones that are the hard ones, when someone puts it in their mouth and says it's the best they've ever had," she said.
Mustards is known for its fresh, organic ingredients. Pawlcyn was at the forefront of farm-to-table in American cooking, hence her Americana Award from the Beard Foundation. Mustards is on six acres with two acres of gardens — she employs gardeners — that supply produce to the kitchen. "I own a tractor, a plow and a loader, things most restaurateurs don't own," she said.
She brought in more produce from 16 acres of fruit trees and vegetables at her house — now all gone. "It was a magical place," she said.
The fire came through their property twice. They fled at 4 a.m. the first time. "I've never been so scared. It pretty much charcoaled everything," she said.
They had lived in the house since 1989 and raised their children there. They're rebuilding 45 feet higher up the mountain.
Along with a seemingly innate as well as curated ability to envision and create good food — she once made lasagna as a teen for an Italian family and the dad said it was the best he'd ever eaten — Pawlcyn's success is rooted in a hardened work ethic that dates to her childhood and undergraduate days at UW-Stout.
"It doesn't matter how long you've been in business, tomorrow you might be the dishwasher. It's not a bad thing. Successful people do what needs to be done to make their business successful. That's part of the deal. If somebody (at Mustards) needs something, I do whatever they need, like fold napkins, fill some wine glasses or chop some parsley. I don't think that's not part of my job," she said.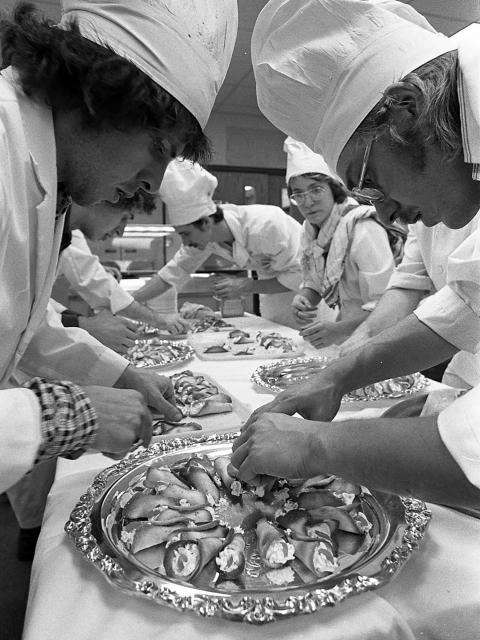 A foundation from UW-Stout
Pawlcyn remembers wanting to be a chef at age 13, when she started working in a shop that offered cooking classes. There she met celebrated visiting chef Julia Child, starting a long friendship. In the fire, Pawlcyn lost cookbooks signed by Child and others.
In high school, Pawlcyn and a girlfriend started Peapod Catering. Their first customers were the king and queen of Sweden, who were visiting the queen's cousin in Golden Valley. They also catered events with Minnesota Vikings football players because Pawlcyn's sister was married to one of them.
Pawlcyn's youth was food-focused. She worked at her father's potato chip factory, Lazy Sue Foods, and had a certificate in cooking before she graduated from Golden Valley High School. She learned farm-to-table from her parents, whose North Dakota farm fed their family and the chip factory, and she's gardened ever since.
When she couldn't get into the Culinary Institute of America, she went to UW-Stout and graduated in three years with a degree in what today is known as the Bachelor of Science in hotel, restaurant and tourism management. She later studied cooking in Paris at Le Cordon Bleu and La Varenne.
"I faced things throughout my life that I couldn't have handled without Stout. It gave me a good all-around education, confidence in accounting, business law, insurance. I knew the basics of a lot of areas. And it was a fun school to go to," she said.
One of her former classmates was Phil McGuirk, who also went on to become a chef and a longtime hospitality professor at UW-Stout, retiring in 2020. He has followed Pawlcyn's career with pride.
"Cindy has been a big icon in the Napa Valley since 1983 and helped shape it into a world class empire," said McGuirk, citing her other past successes, such as the Fog City Diner in San Francisco, appearing in Oprah's 'O' magazine and judging cooking shows.
"Cindy is very passionate about cooking — her attention to details, testing the recipes so each dish tastes amazing. She is very dedicated to her restaurants and also her staff," he said.
Some of Pawlcyn's formative experiences at UW-Stout included publishing some of her first recipes in the Stoutonia student newspaper and working part-time kitchen jobs in downtown Menomonie at the Silver Dollar Saloon and Marion Hotel.
She learned hands-on with the school's Haute Cuisine dinner, a formal, 14-course meal planned, prepared and served by students annually from 1969 to 1984. The meal was a semesterlong project involving dozens of students.
In 1975, Pawlcyn was head chef for the meal, which featured recipes from New Orleans' French Quarter in the 1800s.
"Stout gave me the confidence I could go do it, do whatever my dream was. That's part of education, giving students the knowledge and the confidence. You have to have both to be successful," Pawlcyn said.
And have some grit.
###