A three-year water quality improvement collaborative project between national, state and local agencies including University of Wisconsin-Stout garnered this year's Momentum West Economic Development Regional Impact Award.
The Red Cedar Watershed project recently was recognized for its Red Cedar Basin Assessment for Water Quality Improvement Project from 2017 to 2020. The project was funded by the Army Corps of Engineers, Wisconsin Department of Natural Resources and other stakeholders.
Monitoring done by Bill James, senior researcher with the UW-Stout Discovery Center for Limnological Research and Rehabilitation, determined that there was a decline of about 79,000 pounds of phosphorous moving through the Red Cedar River system per year. In the 1990s, an estimated 506,000 pounds of phosphorus entered Tainter Lake annually from the watershed above the lake. It has declined to 427,000 pounds per year, a drop of 15.6%.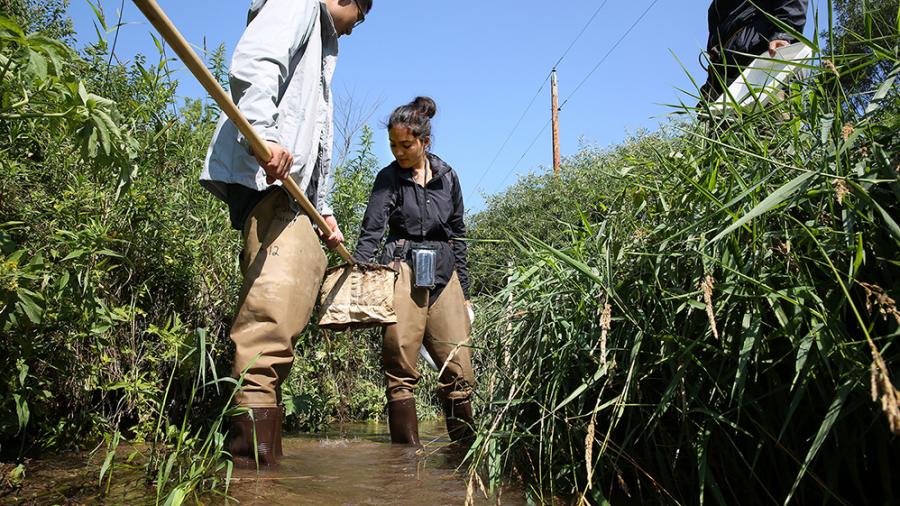 Jim Noren, of the U.S. Army Corps of Engineers, created a model of Tainter and Menomin lakes that showed if the phosphorus that helps feed algae can be reduced by 50% it would produce a corresponding reduction of chlorophyll, a measure of algae present in lakes. The lakes suffer cyanobacteria blooms, blue-green algae, that have been linked to health concerns.
Steve Jahn, executive director of Momentum West, said the award recognizes an organization, group or individual that made a significant impact on the 10-county region served by the regional economic development organization. The region includes Barron, Clark, Chippewa, Dunn, Eau Claire, Pierce, Pepin, Polk, Rusk and St. Croix counties.
The award is sponsored by Xcel Energy.
"The project received the award due to the collaborative effort of multiple organizations that will have a positive and long term effect on a large portion of the region," Jahn said. "The quality of our natural resources is key to our ability to attract and retain talent and business in and to our region as well as elevate the overall quality of life in west central Wisconsin. (The project) illustrates the collaboration that our part of the state is recognized and known for. That's a message that carries a lot of weight with existing and potential new talent and business/industry recruits, as well as our current residents."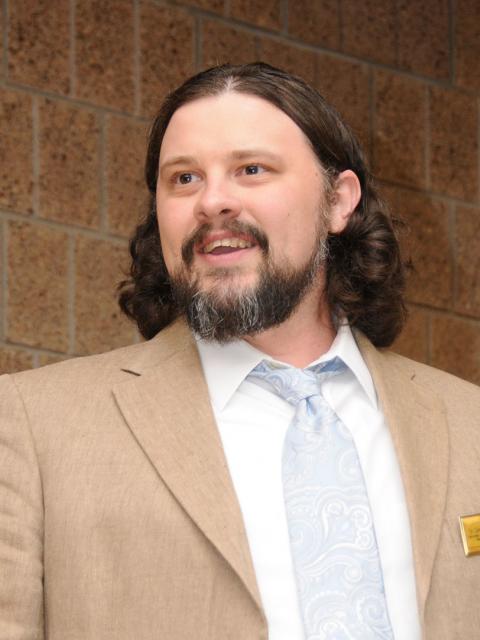 Project partners in addition to UW-Stout included the U.S. Army Corps of Engineers – St. Paul District, the Wisconsin Department of Natural Resources, UW-Madison Division of Extension, Tainter-Menomonie Lake Improvement Association, Dunn County Land and Water Conservation, Barron County Soil and Water Conservation and the West Central Wisconsin Regional Planning Commission. The watershed includes Lake Menomin, Tainter Lake and the Chetek chain of lakes, about 40,000 acres of open water and 4,900 miles of waterways.
"This report demonstrates that partnerships are critical to achieving water quality goals and improving soil health," the report noted. "This project was only possible through several organizations working cooperatively to creatively leverage resources and technical skills."
Data from the UW-Stout LAKES REU Project is part of the project. Beginning in 2014, UW-Stout began working with undergraduate college students from all over the country for eight weeks in the summers to study the watershed as part of the Linking Applied Knowledge in Environmental Sustainability Research Experience.
With the help of grant money from the National Science Foundation's Research Experience for Undergraduates (REU) program, students come from diverse locations and backgrounds to gain a unique work, academic and social experience in the watershed. They study everything from the geology of the region to the biology and chemistry of the river itself. 
Students report their findings at the end of the summer, and the Red Cedar River Water Quality Partnership uses the research to help plan and implement activities aimed at improving water quality and facets of living within the watershed. Students have produced research projects on social, economic, ecological, cultural and spatial issues related to the toxic algae blooms.
LAKES REU has received just over $342,000 for an additional three-year cycle from the NSF and is scheduled to begin again in summer 2022. It went on hiatus for the summer of 2020 and this summer because of the COVID-19 pandemic and to regroup. Co-principal investigators are Tina Lee, a UW-Stout professor of anthropology, and Arthur Kneeland, a senior lecturer in biology..
UW-Stout Professor of economics Chris Ferguson, who was a co-director of LAKES-REU, said the award is very gratifying. "This is what we set out to do, to be more embedded in the community with this project," he said. "I think it will be exciting to see what comes next and how we can work with the state to see water quality improvements."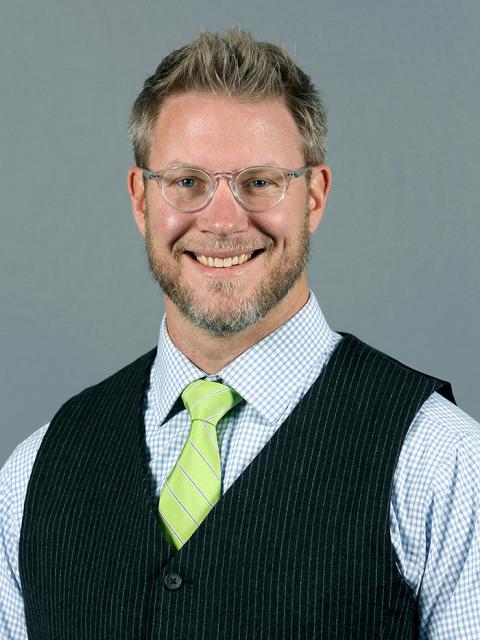 UW-Stout Professor of sociology Nels Paulson, also a co-director of LAKES REU, said the project was about collaboration and groups working together to improve the waterways and quality of life in the basin area. It also helped show how UW-Stout can help provide research and expertise to the area, and he hopes to see such collaborative efforts continue. "It just shows the value of collaboration and recognizes the role UW-Stout can have in these types of collaborations that help the community," he noted.
The summary report not only looked at phosphorus in the waterways but also measured the economic impact of water quality on tourism, home values, business and industry. LAKES REU students evaluated the economic impact of water quality in Menomonie, Chetek and surrounding areas. They surveyed farmers, other landowners, businesses and UW-Stout students.
The research found that improving water quality would increase housing values by $10,000 to $30,000 for each lakeshore home. The report notes that a home in Menomonie would go up about $30,000 with better water quality.
Improving water quality would also increase water-related tourism, the report noted. Summer water-related tourism is about $53 million in Dunn and Barron counties and supports about 800 jobs. A 10% increase would add 200 jobs and $13 million to the local economy and just over $1 million to state and local tax revenues.
Although 2020 was challenging, businesses, partners and organizations rose to the challenges, Jahn said. A list of other March award winners is available on the Momentum West website.