When it comes to how interior designers present their ideas, Professor Maureen Mitton of University of Wisconsin-Stout has written the book on it — five times.
The fifth edition of "Interior Design Visual Presentation: A Guide to Graphics, Models and Presentation Methods," was published in early May by Wiley & Sons.
Mitton, who has taught at UW-Stout since 1992, authored previous editions by the same publisher in 1999, 2004, 2007 and 2012.
She is director of the university's Bachelor of Fine Arts program in interior design.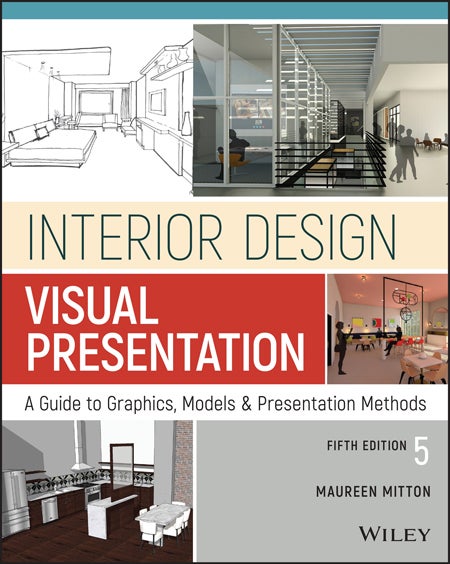 The latest edition updates how interior designers can benefit from the latest technology to help communicate their ideas. Designers' jobs have changed with the times, especially in the past decade with the development of tools like virtual reality and 3D printing.
Today, designers can immerse clients in plans before they're built via digital fabrication or virtual reality.
"The way designers present projects has changed drastically since the first edition was published, when designers were just starting to use digital photography," Mitton said. "With changes in technology, updating the book every three to five years is necessary."
"From doing a quick sketch to producing a fully rendered model, the ability to create visual representations of designs is a critical skill for every designer," the book says.
The book is written mainly for students, but "the updates covering digital methods make it an aid for professionals" as well, Mitton said.
Between 200 and 250 colleges and universities in the U.S. offer interior design programs, Mitton said.
She started the series because she couldn't find "a book that had the content needed to teach interior design communication courses. My focus continues to be to create a comprehensive book that can provide a good starting point for interior design students," she said.
She worked about two years on the latest book, mostly during the summers.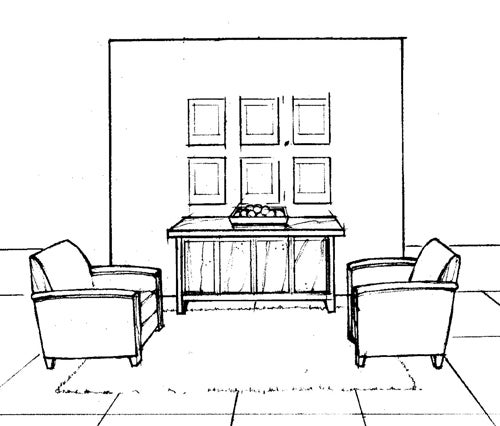 Doing the research has helped her stay current with trends in the industry. "I research what various designers and design offices are doing in terms of design communication. This includes visiting design firms, interviewing designers and a good deal of reading," she said.
That process, in turn, benefits her students at UW-Stout, she says. "This type of writing is a great way for me to connect our students to the profession, which works well given Stout's (career-focused) mission."
The book includes more than 300 color and black-and-white illustrations, most of them drawn by Mitton but some also by students. Examples come from actual residential, health care and public projects.
Mitton, who lives in Hudson, also has written "Portfolios for Interior Designers" and "Residential Interior Design: A Guide to Planning Spaces," also published by Wiley. She is a Certified Interior Designer, is on the review board of the Journal of Interior Design and is a member of the Interior Design Education Council.
"Interior Design Visual Presentation," 336 pages, is available from the publisher or on Amazon and also is available as an e-book.
###
Photos
The cover of "Interior Design Visual Presentation: A Guide to Graphics, Models and Presentation Methods," written by UW-Stout Professor Maureen Mitton.
"Interior Design Visual Presentation" includes more than 300 illustrations.