STEM is everywhere.
From cooking to musical engineering, architecture, the apparel industry and physical therapy, all involve science, technology, engineering and mathematics.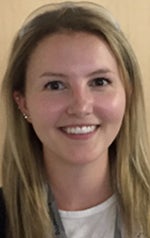 In a new class There's STEM in What?!?!, volunteer instructors from those fields are talking about different ways STEM is part of their lives in the University of Wisconsin-Stout STEPS for Girls program.
STEPS for Girls – Science, Technology, Engineering Preview Summer program – is designed to teach girls going into seventh grade about STEM careers and opportunities. The camp is held four separate weeks starting in July and ending Thursday, Aug. 1. A total of 160 campers are participating over the four weeks, most from Wisconsin and Minnesota.
During a recent There's STEM in What?!?! class, Jenna Waligorski, a project engineer with 3M in Maplewood, Minn., talked with some of the campers about control systems and feedback loops, using the human body's ability to regulate temperature as an example.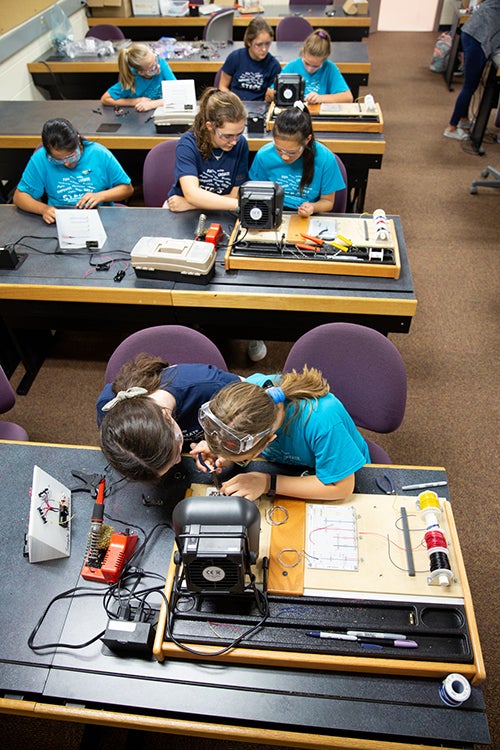 "I love what I do," Waligorski said. "I have a hard time imagining doing something else. I get to work on so many different things with so many different people. I work with control engineers, process engineers, facility engineers and mechanical engineers. I learn so much from all of the other disciplines. I learn so much from the collaboration."
Waligorski, who graduated from New Berlin West High School and then UW-Madison in 2018 with a degree in chemical engineering, said she is often the only woman in a room during meetings.
Jo Hopp, STEPS for Girls director, said the purpose of the new course was to help campers appreciate STEM fields that are everywhere. It also allows campers to see women succeeding in different fields and to be role models. "STEPS for Girls is to engage them, encourage them and build their confidence," Hopp said. "This class shows disciplines maybe the girls had no idea STEM was involved in."
After her presentation, Waligorski said she enjoyed sharing her story with the campers and was impressed by the questions they asked. "I didn't have an opportunity likes this when I was their age," she noted. "I think it's very valuable. The more you know the better informed your decision is on what you want to do with your future. They see someone like me, and they  think, 'Oh I can do that too.'"
Svetlana Herrington, 11, of Eau Claire, said STEPS for Girls is a great opportunity to learn about careers in science and math. She is planning to go into pediatric dentistry. "I love the hands-on experiments," she said of the camp.
Lana Barry, 12, of Burnsville, Minn., said the camp has taught her how much science and math there are in everyday things. "I didn't realize how much went into shipping a box," she said.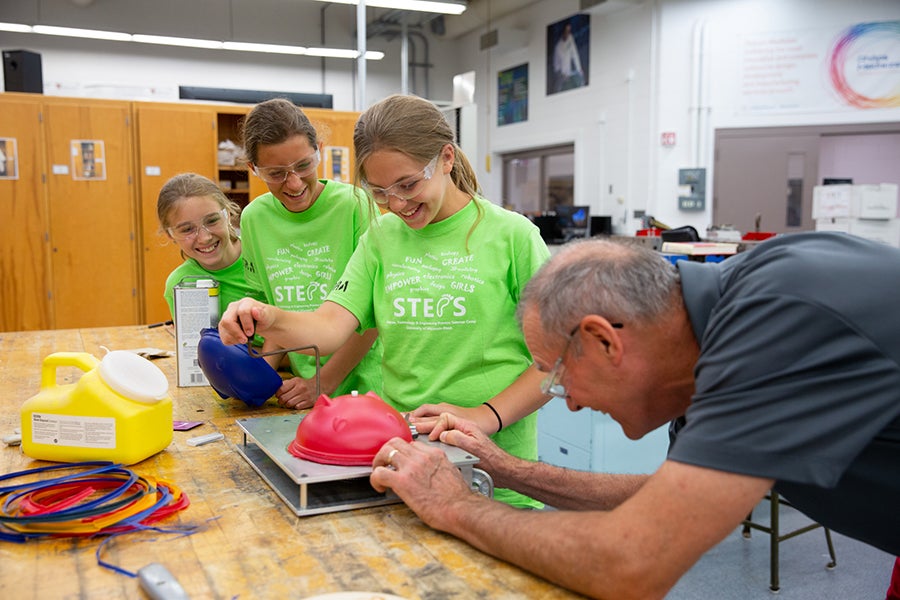 Volunteers willing to talk about their fields is an important part of STEPS for Girls, Hopp noted, adding this is the 23rd year of the camp. Two years ago, 23 women from six organizations volunteered. Last year that skyrocketed to 50 women from 18 organizations, and this year about 60 women from 20 organizations are involved.
STEPS for girls started when the university found it difficult to find women faculty members in engineering and technology. Students build a remote-controlled robot and receive classroom instruction, along with doing activities and taking company tours. Learn more at STEPS for Girls.
STEPS sponsors include UW-Stout, 3M, Andersen Windows, SC Johnson, Xcel Energy, Hampton Family Trust, Dean Neuburger and the Barbara Cushman Blue Fund. A full list of sponsors can be found at STEPS for Girls Sponsors.
Photos
Jenna Waligorski
STEPS campers work in a lab at UW-Stout. A new class this year There's STEM in What?!?! that has volunteer instructors talking about different ways TEM is part of their lives.
STEPS campers work on robots at UW-Stout.