Inspiring Graduate: Megan McIlheran ('23)
Megan McIlheran never considered graduate school as an undergraduate. But with continuous support and encouragement from others, she graduated with her master's in school counseling from UW-Stout on May 6.
McIlerhan earned her bachelor's degree in human development and family studies from UW-Stout in 2021. She is applying for school counselor positions in Wisconsin and hopes to begin her career this fall.
"I am most proud of my growth as an individual and to take what I have learned and teach the next generation of children," she said. "My passion and heart is working in an elementary school. UW-Stout gave me the opportunity to grow in ways I didn't imagine I could."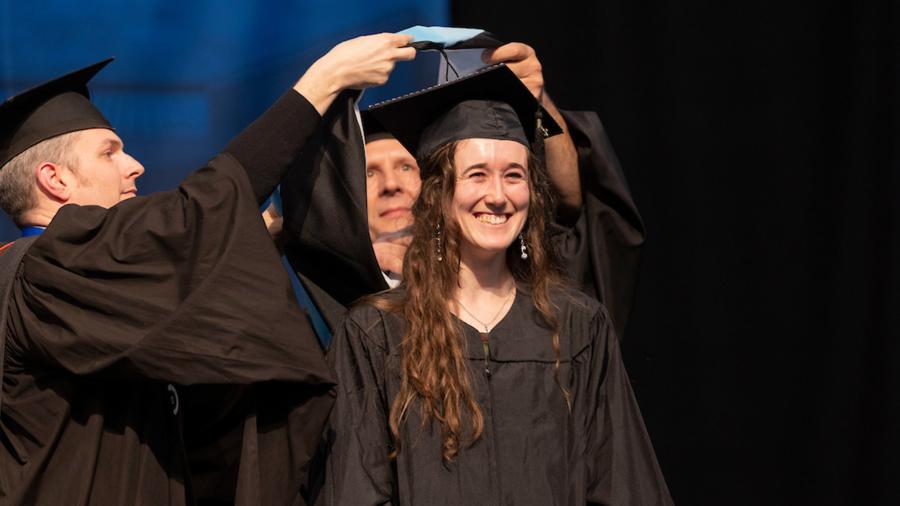 Assistant Professor Molly Welch Deal said, "Megan is an empathetic leader and an advocate for all students. She is committed to cultivating environments that foster and promote diversity, equality, inclusion and accountability. She works tirelessly to create an open and safe space for all."
How well has UW-Stout prepared you to work in your field and why?
UW-Stout gave me the skills to grow personally and professionally to become a school counselor through hands-on experiences in the Counseling Center on campus, practicum and internship experiences and friendships.
The continuous support and encouragement from professors made me eager and prepared to enter my field.
UW-Stout has adjunct professors who are current school counselors, and who were able to provide me with knowledge of current school counseling standards and practices. This can lead to future job opportunities in school districts.
What stands out about your UW-Stout experience?
When reflecting back on my undergraduate and graduate experience at UW-Stout, what stands out to me is the support from professors and the practicum and internship experiences. I received continuous support from Dr. Welch Deal, my university supervisor, throughout my practicum experience. 
Dr. Welch Deal, who advocated for improvements to the program as it made transitions through program directors and professors, supported each and every one of my classmates with a growth mindset. This has greatly impacted my view of UW-Stout and my eagerness to create positive change for future school counseling cohorts.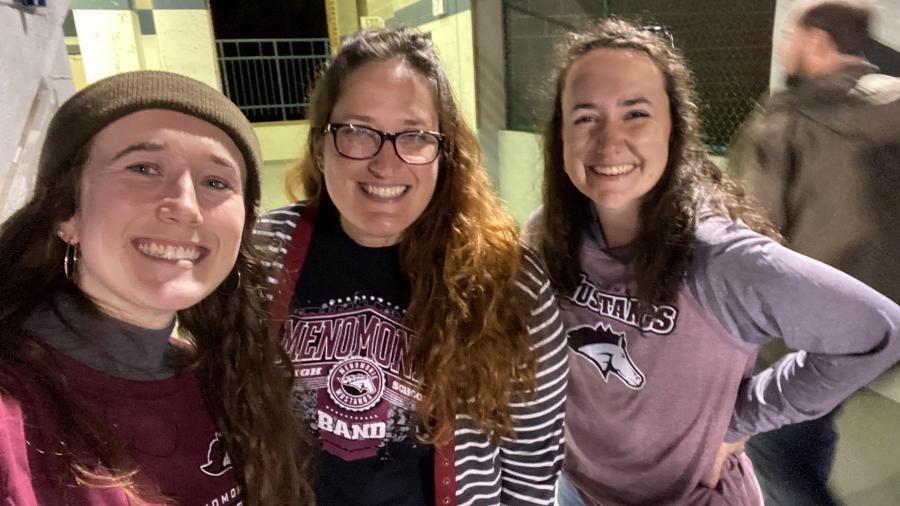 I am proud looking back at my growth mindset and grit when faced with challenges throughout college and working through the uncomfortable. It is easy to give up when a situation is intimidating or uncomfortable, but that is usually when you grow the most.
How did your involvement at UW-Stout impact your experience?
I was able to be a part of the School Counseling Organization. This created camaraderie between me and my classmates. School settings are very team-oriented and collaborative, and the organization gave us all a look into the camaraderie of a school setting. This added to my experience and growth professionally.