Inspiring Graduate: Alejandro Calixto Martinez ('23)
Hometown: Reedsburg

Minor: Spanish
First-generation student and immigrant Alejandro Calixto Martinez's highest achievement so far is finishing his undergraduate degree, he said. He graduated from UW-Stout with his B.S. in hotel, restaurant and tourism management on May 6, one of 1,173 graduates.
"I am proud to say that I earned this degree through willpower and help from my friends and family," he said.
"Almost everywhere I know in the hospitality industry, Stout is always known," Calixto Martinez added. "I am confident that wherever I go after graduation, I will find a place in the industry that I will be proud to work in."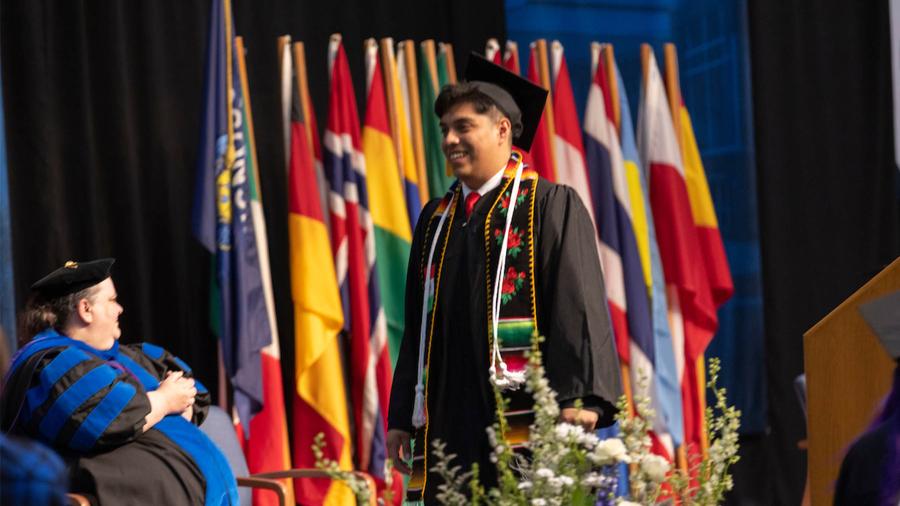 Calixto Martinez is looking for a long-term job in the Southwest. After he is financially stable, he plans to return to school to earn his master's in esports management.
How have your UW-Stout education and experience changed you?
Stout's biggest advantage is its connections and identity of having a good work ethic. This is implemented through its polytechnic approach.
Stout allowed me to create a new network of friends and colleagues that shared the same values and ideals as me: progression, optimism and honesty. This process transformed me from a shy, timid freshman, into a confident and optimistic team player.
I was also given the opportunity to perceive the world from various perspectives from the people I met in Multicultural Student Services and as an resident adviser in the Multicultural Living Community with University Housing.
What stands out about your UW-Stout experience?
Each of the professors is unique. Their time spent in the hospitality industry made class experiences more memorable. The most valuable lessons I learned were from their industry experiences.
How did your involvement impact your experience?
I was heavily involved with Multicultural Student Services throughout my time at Stout. I was a member for the Latino organization, Latinos Unidos. Little did I know, I would be vice president for two years. I was president this year. However, I resigned halfway through spring semester due to personal reasons.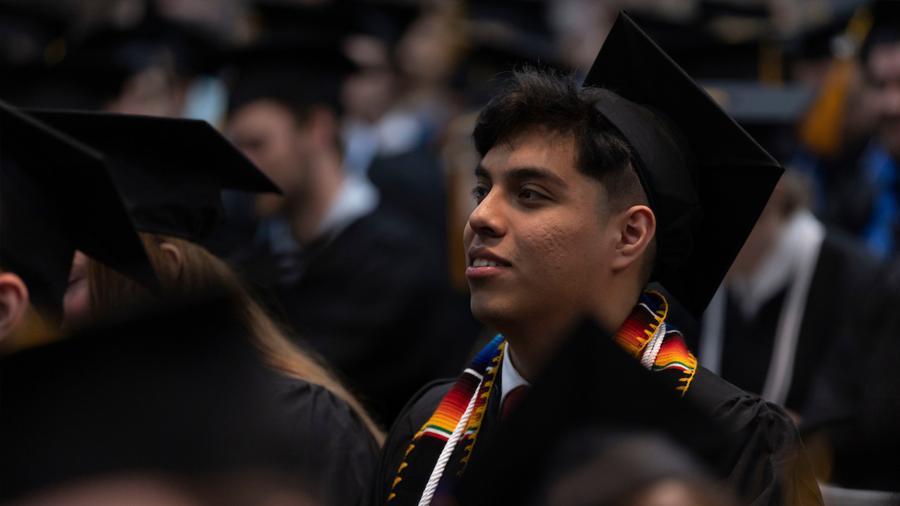 How did you overcome the challenges you faced in earning your degree?
As a DACA recipient, I was at a disadvantage financially. There were little to no opportunities for scholarships for me to qualify in. Furthermore, I was unable to qualify for financial aid or in-state tuition. This forced me to balance the life of a full-time student while working roughly 20 hours a week as an RA on campus and working 60 hours a week off campus.
I had to sacrifice time. Time is the most valuable thing to me. While most of the people I knew were relaxing or going home to visit family, I had to work three jobs to get through my college career.