Since 2017 the list of retail companies closing stores, laying off employees or going out of business altogether reads like a business hall of fame — Sears, Macy's, Kmart, Toys R Us, J.C. Penney, RadioShack, Bon-Ton, Payless ShoeSource and more.
In July, Sears closed its last store in its hometown, Chicago, and the iconic chain itself, once the world's largest retailer, is struggling to survive.
Macy's, Sears and J.C. Penney alone closed about 9,000 stores in 2017, and 50 chains went bankrupt, according to Business Insider magazine. In 2018, the carnage has continued; up to 12,000 stores could close, many of them department stores that anchor struggling malls. And this is during a time of national economic recovery.
Is the retail apocalypse, as many have called it, at the hands of Amazon and other online purveyors upon us? Will there be any place left to shop in person by 2030?
For several reasons the death of retailing, to paraphrase Mark Twain, seems to be greatly exaggerated.
IHL Group, which tracks information for the industry, reports that retail organizations actually opened nearly 4,100 more stores than they closed in 2017, and that number was expected to top 5,500 this year — strong evidence that brick-and-mortar retailing is not down for the count.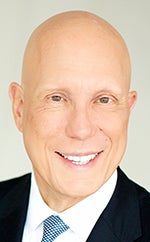 "When people see or hear about a struggling retailer, they often apply that lens to all retailers. When you consider more accurate, complete data on retail overall, you see that, as an industry, it is doing quite well," said Matthew Shay, president and CEO of the National Retail Federation, in a recent article. "Retailers are changing, adapting and transforming to compete and better meet customers' needs. That's a sign of a healthy, growing and evolving industry. Not a dying one."
Retail sales, which include online sales, have increased from approximately $4 trillion to $5 trillion in the last decade, according to U.S. Census Bureau figures. Also, although e-commerce sales rose steadily during that time, they are just 9.5 percent of total retail sales.
Retail organizations have adapted. Large companies like Target and Walmart have embraced the main challenger to brick-and-mortar sales, online sales, by developing online operations that complement in-store product sales. Nine of the top 10 online retailers have physical stores, according to the NRF.
However, the perception that online sales, such as through behemoth Amazon, are completely changing the way Americans shop shortchanges the retail industry. Brick-and-mortar retailing is far more varied than clothing stores and department stores, the struggles of which have garnered most of the headlines.
Professor Kathleen Cochran, director of the retail merchandising and management Bachelor of Science program at University of Wisconsin-Stout, also sees an industry that is adapting to changing times and is doing well overall, considering online and in-store sales and its many sectors such as discount, home furnishings, appliances, electronics, health and beauty, grocery, hardware, convenience, auto parts, general merchandise and more.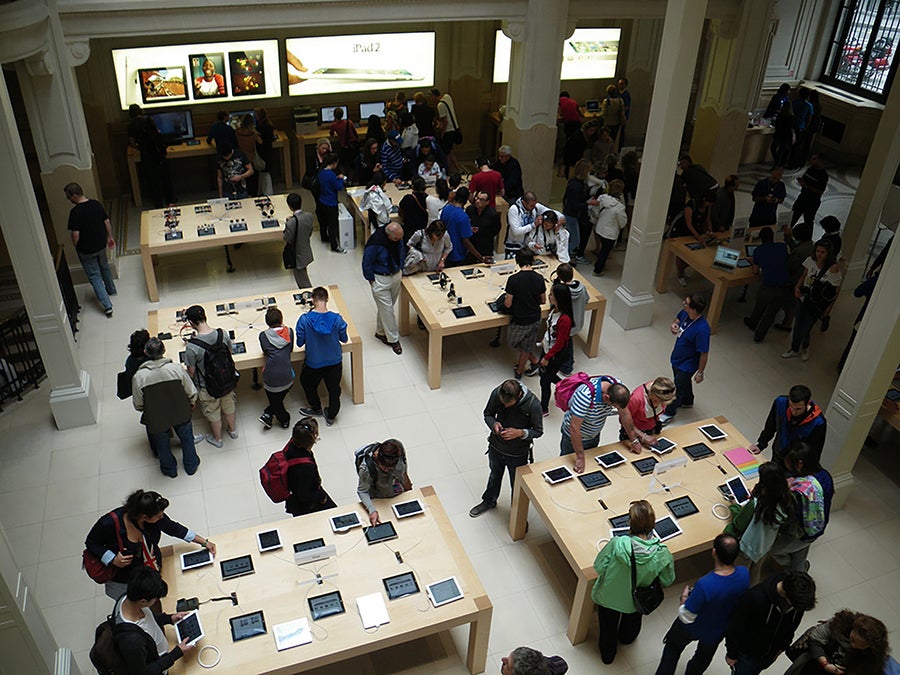 "The industry is definitely going through a much-needed evolution due to changing customer expectations and the technical capabilities now available through mobile technology, but it's not dying. If it were to die, individuals would have to be self-sufficient. Are you going to be raising your own food and making your own clothing? Or bartering with others who do? I don't think so," Cochran said.
In the near future, she believes struggling sectors, like department stores, will be more like showrooms and that retailers in general will use technology to offer more personalized shopping experiences, like customer recognition software. Target, Walmart and others are ramping up same-day delivery services to compete with Amazon.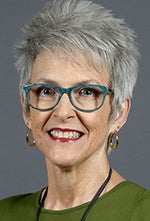 Career options strong
Despite news to the contrary — jobs on department store floors have shrunk by 25 percent since 2002, according to Time magazine — the overall job outlook for college graduates in the industry actually is bright, Cochran said. People haven't stopped buying, she said, again citing rising retail revenue overall and a net increase in store openings.
"A lot of the jobs for college graduates in retailing are not what we call 'customer-facing' positions but in corporate headquarters, sourcing or other centers that support the retail functions online or in-store," Cochran said.
The Bureau of Labor Statistics counts only those employed in stores, not the millions employed in buying, designing, marketing, logistics, administrative, warehousing and other areas that directly support store and online operations. 
For example, buyers for Kohl's aren't considered retail store employees because they don't work at the stores proper. Many graduates of UW-Stout's retail program work at corporate offices as buyers for Kohl's, Target, Nordstrom, Neiman Marcus, Ulta Beauty, Best Buy and other retail companies, Cochran said, with starting salaries often topping $50,000. Graduates of other UW-Stout programs, such as apparel design and development, business administration and supply chain management, also have found corporate opportunities with retail companies.
Like the retail industry, UW-Stout's retail, merchandising and management program is changing too, with a revised curriculum that provides broader, cross-disciplinary skills that draw from such areas as communications, psychology, computer analytics and web technology. A minor in digital marketing is in the works.
"The industry is just changing as it always has to satisfy customer needs," Cochran said. "The goal is to develop nimble graduates with a broad set of skills focused on what consumers truly want out of the shopping experience wherever and whenever they wish to buy."
###
Photos
Top: Matthew Shay
Middle: Apple's retail outlets include wi-fi and desks to provide an immersive customer experience. Apple recently became the world's first company with a market valuation of $1 trillion. / Photo by Florian Boyd
Bottom: Kathleen Cochran