After a couple of months away, your college student has adjusted to campus life. They've been out on their own for a little while, meeting new people, adapting to new schedules, and navigating a new community.
This is the beginning of their adulthood. They've been living by their own rules. So what happens when they visit home and are back under your roof?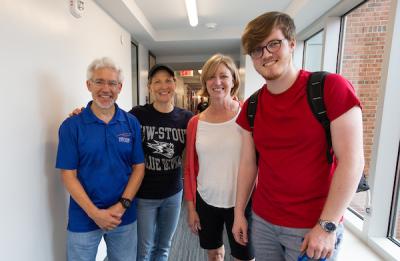 Changes Should Be Expected
While your student was away, they may have changed in many ways. No one notices these changes better than you. Changes in your student might include:
How much sleep they get or when they sleep.

How much they eat, what, or when they eat.

Their religious or political beliefs.
It can be frustrating to see them disregard your old rules and expectations. But remember, your student came home probably to seek comfort, not conflict. They've had to adapt to a new life at college. Now, it's time for you to adapt to your student's changing ways. Because you're an important part of their life.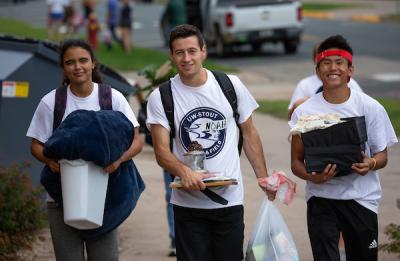 Strategies You Can Use
​​​​​​Just as you survived their toddler and teen years, you can survive the college years, too. To make those visits home more enjoyable, consider the following strategies:
Be patient and invite them to explain their changes so you can better understand them.

Ask them to spend time with you but avoid

making plans for them.

 

Help them reconnect with life at home. Discuss and adjust house rules.

Talk with them about college. What went well during the semester? What was tough? What lessons did they learn about

themselves? Being a student? Being a friend?
Maybe you're not ready to embrace their changes. But you can still embrace your student. Welcome them home with open arms.