Eleanore Falck loves bringing worlds to life.
The University of Wisconsin-Stout junior majoring in game design and development-art created the game Growing up Ojibwe: The Game during a summer internship with the Great Lakes Indian Fish and Wildlife Commission in 2019 and then expanded the game during an internship last summer.
"I like world-building," said Falck, of Ashland. "I can invent many things that fit together. I like adventure and exploration. It's something I am drawn to. When I go to a new place I want to explore everywhere and look at everything. I want to put that feeling in the worlds I build. I like that people can go to a place you created and experience it for themselves."
Growing up Ojibwe: The Game is based on a children's book series with the same name and geared toward middle school-age children. GLIFWC published the books.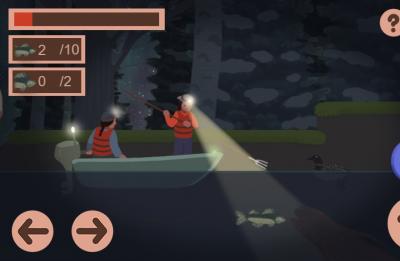 GLIFWC represents 11 Ojibwe tribes in Minnesota, Wisconsin and Michigan who reserved hunting, fishing and gathering rights in the 1837, 1842 and 1854 treaties with the United States Government. The organization provides natural resource management expertise, conservation enforcement, legal and policy analysis and public information services in the exercise of treaty rights.
Players can choose to play as either Tommy or Annie Sky, two Ojibwe youth, as they embark on a journey through northern Wisconsin to learn about their heritage. The game features five levels, each exploring an aspect of Ojibwe life and culture including treaty rights and sovereignty, maple sap gathering, spearfishing and wild rice harvesting.
When Falck started her GLIFWC internship, she was asked to help the organization connect with and educate middle school-age students.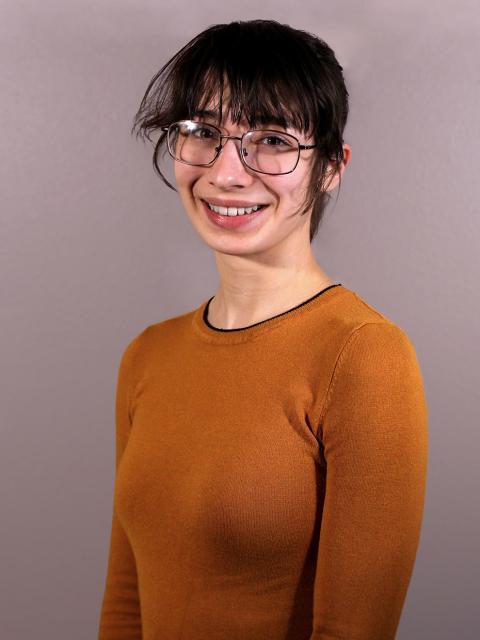 "We learn at UW-Stout in our game design classes that games are a great way of teaching," Falck said. "Whenever you are playing a video game you are learning. Games teach players the mechanics of the game. You repeat things and remember them. Because you are doing the activity, what you're doing becomes a part of your experience, rather than reading about someone else's experience."
In the summer of 2019, Falck developed the first three levels of the game. She finished the last two and added the Annie character the next summer. "I'm pretty proud of what I've made," Falck said.
Ojibwe believe in sustainability, respect for nature
As a descendant of the Oneida Nation, Falck grew up harvesting wild rice and maple sap for syrup. In the game, players collect wood and maple sap and harvest wild rice. Along the way, they explore the beautiful environment of northern Wisconsin and offer asemaa, tobacco, to spirit helpers and knowledge holders.
Players also encounter community members, who ask questions to learn the knowledge players' have obtained. Interacting with spirit helpers, knowledge holders and community members will earn points, representing a player's spiritual, emotional and physical well-being.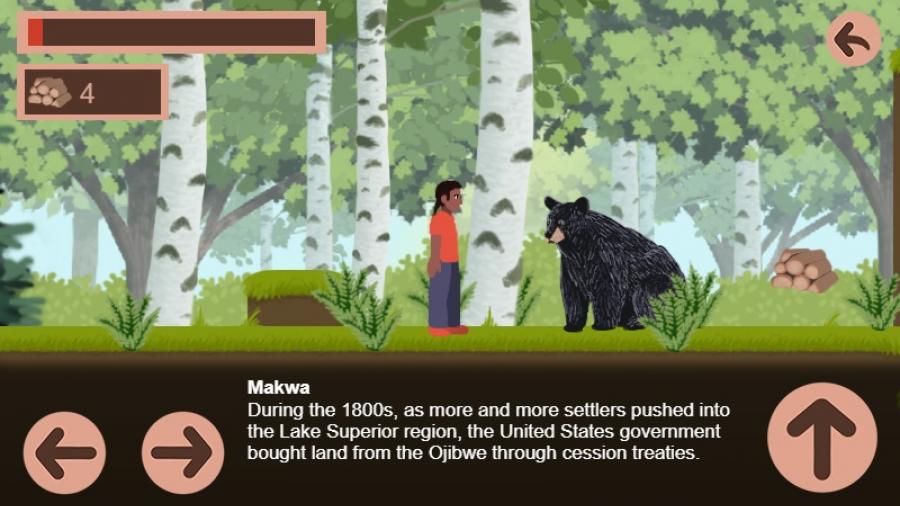 During the internships, she learned more about treaty rights and tribal sovereignty as well as spearfishing. In the 1980s and early 1990s, there were many violent clashes in northern Wisconsin over the issue of Ojibwe spearfishing. White protestors showed up at boat landings as Ojibwe prepared to spear walleye and other species. Crowds often shouted racial slurs, threw things at the Ojibwe and accused them of overfishing, according to the Milwaukee Public Museum.
The game emphasizes the Ojibwe beliefs in sustainability and caring for the environment by only taking some of the fish and using canoes to gather wild rice to protect the plants for future generations, Falck said.
Karl Koehle, a UW-Stout lecturer in game design and development and Falck's adviser, said he has completed the game and enjoyed the experience. "The overall design is professional, the artwork is both beautiful and plentiful and the game mechanics are unique too," Koehle said. "I've never before seen a game that demonstrates the traditional harvesting of wild rice."
Games are good at telling stories, allowing players to interact, imagine and learn, Koehle said.
"I admire how well this game introduces matters of sustainability and respect for nature," Koehle added. "Fishing, for example, can be a common mechanic in games. However, the focus is typically on collecting from a sea of unlimited digital fish. Growing up Ojibwe models real-life rules -- getting a spearfishing license, explaining limits of fish size and count -- and explaining why these best practices of harvesting resources are in place. The game illustrates an ethical obligation to the environment and the future."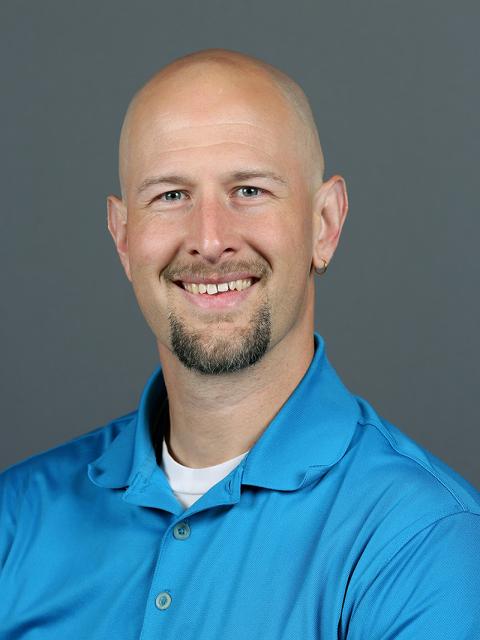 Joshua Seaver, assistant professor of design and program director of game design and development-art, said he found playing the game peaceful and enjoyed the calm and familiar aspects of northern season forests. The game also reminded him that games can bring awareness to many important topics.
"The agency that people have in games to explore at their own pace and have permission to make mistakes and try again makes it a great delivery platform for learning," Seaver said. "Games are also great for presenting different layers of cultural education simultaneously, such as in Growing Up Ojibwe when the indigenous names of animals are presented along with historical information. Also, if the level needs to be redone, a repetition of the same steps may be more enjoyable since there's another opportunity to digest the educational material in a way that's rewarding.
"The fact that students are getting attention for their work while still in school speaks volumes about both the level of instruction they are receiving from our dedicated and diverse faculty, as well as the passion and polish that our students are applying to the games they are creating," Seaver added.
The game is available to download or play online in Windows or for Android on the Google Play Store. It has been downloaded at least 500 times on Google Play Store and played about 1,000 times online.
Artwork explores nature
Nature is a big part of Falck's artwork too. "I think the natural environment is undervalued and that contributes to issues like pollution and climate change," Falck said.
Falck spoke during Diversity Week at UW-Stout in February. She received the Multicultural Student Scholarship when she decided to attend the university. It is a $10,000 scholarship given out over four years. "That scholarship meant a lot to me," Falck said. "I don't have to work as much to support myself. I can focus on my studies, which is awesome."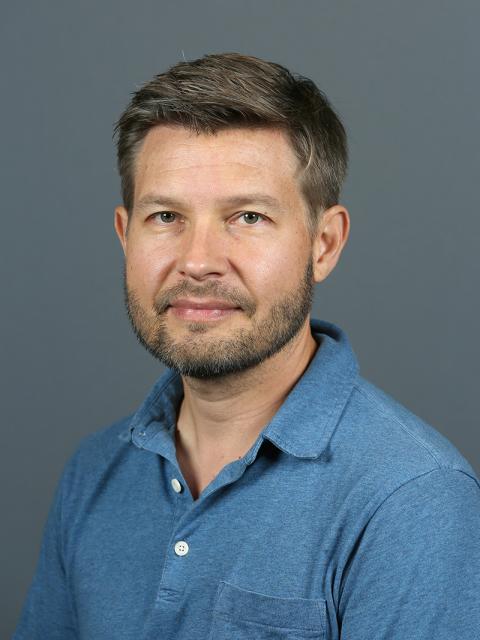 Falck decided to attend UW-Stout because she was interested in game design and the university was close to home and affordable.
On Wednesday, March 10, Falck will be speaking at 6:30 p.m. virtually at the International Game Developers Association Twin Cities Chapter meeting about the game.
After she graduates in spring 2022, Falck said she would like to work creating 3D gaming worlds. One of her inspirations is Hayao Miyazaki, one of the founders of Studio Ghibli, a Japanese animation film studio that also collaborated with the visual development of several video games. "He develops a lot of interesting worlds in his movies," Falck said.
UW-Stout's game design program is inherently cross-disciplined and relies on the work of skilled artists, programmers, animators, musicians and more, Koehle said. Falck is an outstanding student who is dedicated, mindful and devoted, he noted.
"It takes dedication from each student to both excel in their chosen discipline while also learning how to communicate with other fields to design and deliver a quality product," Koehle said. "This game was part of a student internship with GLIFWC and I think is a great example of how students can apply design skills learned in the classroom to have a positive impact — even before graduation."
Highly ranked programs
In game design, Princeton Review in 2020 ranked UW-Stout No. 24 in the nation for its undergraduate program and No. 22 in the nation for the Master of Fine Arts in design program.
For both programs, UW-Stout was No. 1 in Wisconsin and the top 25 in the nation.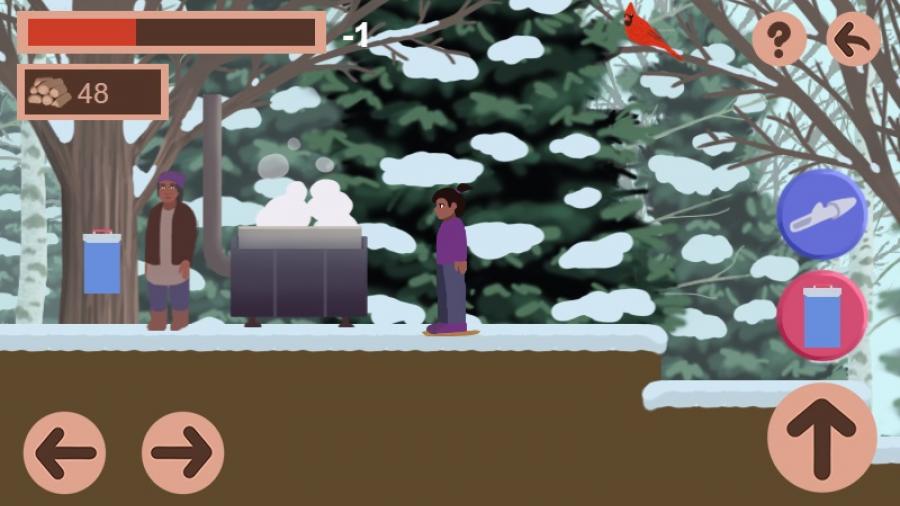 The industry organization Animation Career Review, from San Francisco, ranked UW-Stout No. 1 in Wisconsin, No. 9 in the Midwest, No. 20 in the nation among public schools and No. 49 in the nation overall.
The MFA in design program also offers animation and concept art courses.
UW-Stout's animation and digital media major recently was updated, including being renamed from entertainment design. . Students learn two-dimensional, three-dimensional, character and motion-capture techniques.
The game design and animation programs are seeking internships for students. Career Services is accepting applications for companies seeking interns.