An alumna whose art has been exhibited and is in galleries around the U.S. and a group of alumni will be featured in the first exhibit of the 2019-20 academic year at UW-Stout's Furlong Gallery.
Paula Elliott will present "Indefinite Objects" in the north gallery space, and the Burning Artist Collective will show in the south space. The exhibits open Monday, Sept. 16, and run through Saturday, Oct. 26.
The Burning Artist Co-op includes alumni Andy Ducett, Josh Norton, the late Noah Norton, Marq Spusta and Ric Stultz. The group formed in 2001 at UW-Stout while members were students spending many late nights in the university's art studios. They will exhibit some of their work over the past 20 years and feature work by Noah Norton, who became a UW-Stout professor and died in 2017.
An opening reception with the artists will be from 5 to 7 p.m. Thursday, Sept. 19. Elliott also will be present at the gallery from 12:3o to 3:30 p.m. on Saturday, Sept. 21.
Gallery hours are 10 a.m. to 5 p.m. Monday through Thursday, 10 a.m. to 2 p.m. Friday and 12 to 4 p.m. on Saturday.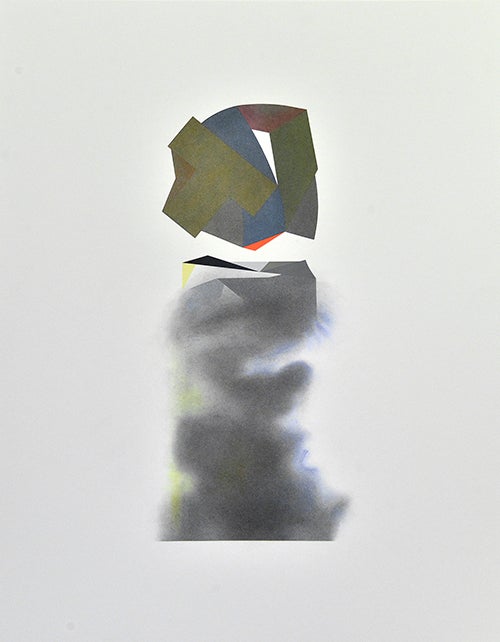 Elliott received a fine arts degree in 1972 from UW-Stout and a Master of Fine Arts in 1975 from Cornell University. Her paintings and drawings have been exhibited in galleries and museums in the U.S. and abroad in public and private collections, including Chase Bank, IBM Corp. and the Herbert F. Johnson Museum.
She was born in Iowa City, Iowa, and grew up in Austin, Minn. She lives and works in New York City.
Her paintings are large-scale imaginary environments. Elliott's works on paper, which will be on view at Furlong Gallery, are done in charcoal, a medium she has explored extensively in combination with pastel, pencil and paint.
"In earlier works I considered shapes and their relation to each other on the page as essentially interactive and dialogic. In these drawings I have focused on a single image, formed through a slow, successive process of layering; the charcoal permitting a wide variety of effects," said Elliott, who has taught at Cornell and Bucknell universities.
"Originally derived from the concept of a 'container,' the  series called 'The Thing Is' has broadened to include multiple suites. Each suite has its own unifying idea while continuing the notion of a vessel. In making these objects large I have emphasized the monumental, wishing to increase the power of the single form," Elliott said.
A selection from this ongoing series will be exhibited next year in New York.
###
Photo
Paintings from "The Thing Is" series will be part of Paula Elliott's exhibit opening Monday, Sept. 16, at UW-Stout's Furlong Gallery.