Where do the manufacturing jobs of the future begin?
One of the places is at University of Wisconsin-Stout, which will coordinate two WiFab Training Series events this summer for teachers from across the state.
Registration is open for both virtual events:
WiFab West, Monday through Wednesday, June 28-30, hosted by UW-Stout

WiFab East, Tuesday through Thursday, July 13-15, hosted by Fox Valley Technical College.
The training series supports teachers whose schools are developing a digital fabrication space — fab lab — or makerspace.
On May 5, the Wisconsin Economic Development Corporation announced its 2021 fab lab grants, totaling $635,090 for 28 school districts. Schools are able to use the funds to purchase fab lab equipment.
Districts in west-central Wisconsin that received grants included Alma Center-Humbird Merrillan, Cornell, Elk Mound, Prescott and River Falls.
The three-day workshop is designed to help train teachers to:
Develop a fab lab curriculum

Understand how a fab lab is used to foster multidisciplinary learning

Learn how to use simple problems to teach age-appropriate STEAM concepts

Consider fab lab setup, training and operation

Learn how to challenge students to identify the problem, imagine solutions, weigh ideas, prototype and test

Learn how the fab lab can engage with industry and community members.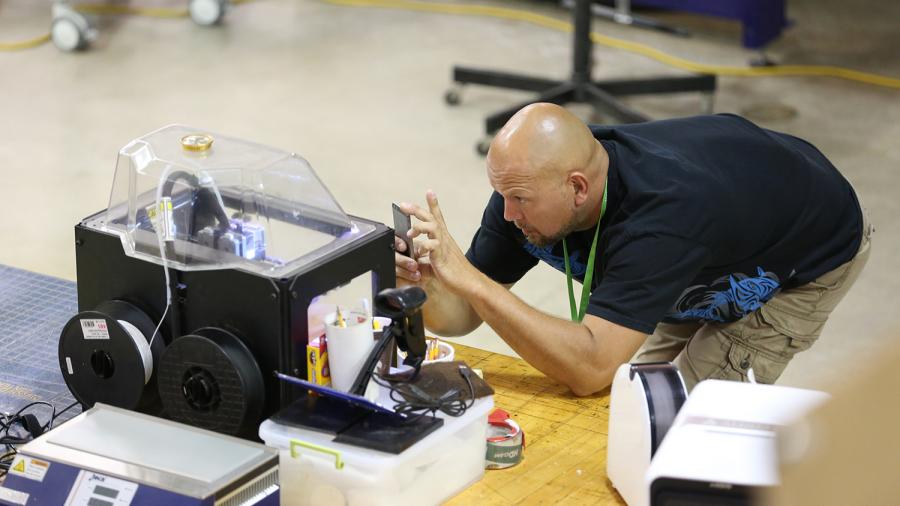 The WiFab Training Series through UW-Stout is coordinated by the university's Professional Education Programs and Services, part of the Discovery Center. Mike Cropp, UW-Stout Fab Lab specialist, will help coordinate WiFab West and WiFab East.
UW-Stout has offered the training programs since 2016. They also were virtual in 2020. More than 100 teachers from Wisconsin have participated.
WiFab Cooperative is also an online resource, created in partnership with UW-Stout, to help PK-12 school districts collaborate and share information. The resource helps disseminate relevant curricula, champion best practices, address common challenges and facilitate inter-lab communications.
School districts can request technical assistance on the web portal through UW-Stout to build and grow their fab labs.
UW-Stout's Fab Lab is in the Vocational Rehabilitation Building, 221 10th Ave. E.
###