A Marquette University political science professor who won a high-profile Wisconsin Supreme Court case will speak Monday, Oct. 21, during Free Speech Week hosted by University of Wisconsin-Stout's Center for the Study of Institutions and Innovation.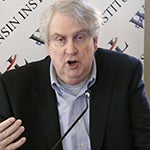 John McAdams was suspended by Marquette University in late 2014 after he publicly criticized a graduate student by name on his politically conservative blog, opening her to abusive comments on the internet. The university accused McAdams of unprofessional conduct, arguing McAdams should have taken his concerns through internal channels in a manner consistent with professional standards in his contract.
McAdams said the graduate student had limited another student's ability to speak against same-sex marriage in class. The Supreme Court ruled in July 2018 that McAdams was improperly suspended and ordered the university to reinstate him immediately because his contract protected academic freedom.
The discussion on Academic Freedom: The Case of John McAdams will be moderated by interim Provost Glendali Rodriguez and will include panelists Paul Secunda, law, Marquette University, and John K. Wilson, co-editor of Academe Blog. The discussion is planned from 4 to 5:30 p.m. in the Cedar and Maple rooms of the Memorial Student Center.
"Look at the news," said Tim Shiell, director of the Center for the Study of Institutions and Innovation. "Free speech controversies are everywhere all the time — free speech on social media, free speech on campus and free speech and corporations, all of which are on our agenda.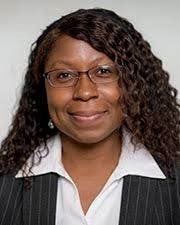 "Our goal during this week is not just to bring issues and different perspectives to people's attention but to empower people to speak up and out about the issues and show you can have a disagreement about issues and still find things you have in common," Shiell said. "Just because you disagree doesn't mean you have to be enemies."
The center at UW-Stout is nonpartisan and organizes events that offer many points of view.
Free Speech Week continues through Thursday, Oct. 24. All events are free and open to the public. The schedule is available here.
On Tuesday, Oct. 22, from 4 to 5:30 p.m. in Ballroom A of the student center, McAdams' lawyer, Rick Esenberg, president and general counsel for the Wisconsin Institute for Law and Liberty in Milwaukee, is a respondent for the topic of Corporate Speech Rights. The session also will include speaker Kent Greenfield, law, Boston College and Paul Lokken, business law, UW-Stout. The session will be moderated by Doug Mell, UW-Stout executive director of University Communications and External Relations.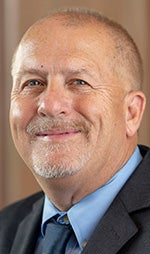 Interim Chancellor Patrick Guilfoile will moderate a session from 2:30 to 3:30 p.m. on Tuesday, Oct. 22, in Ballroom A of the student Center on How Should Universities Respond to Hate Speech? Panelists include Jennifer Lambe, communication, Delaware; UW-Stout's associate dean of equity, diversity and inclusion Dominique Vargas and David Dinielli, deputy legal director at the Southern Poverty Law Center.
UW-Stout students will share their experiences visiting Selma from 2:30 to 3:30 p.m. on Wednesday, Oct. 23, in Ballroom A of the student center. Jim Handley, UW-Stout geography and peace studies, will moderate.
That same day from 4 to 5 p.m. in the same room, Chancellor Emeritus Bob Meyer will moderate a discussion on Free Speech and Civil Rights. Panelists include Selika Ducksworth-Lawton, executive board of the Chippewa Valley chapter of the ACLU-Wisconsin, who teaches history at UW-Eau Claire; Conor Friedersdorf, staff writer for the Atlantic; and Scott Skinner-Thompson, law, Colorado.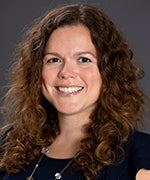 Free Speech, Social Media and Universities is the final discussion from 4 to 5:30 p.m. on Thursday, Oct. 24, at Ballroom A of the student center. Panelists include Joe Cohn, legislative and policy director of the Foundation for Individual Rights in Education; Franciska Coleman, law, Kansas; and Eric Kasper, political science and the director of the Center for Constitutional Studies at UW-Eau Claire. The panel will be moderated by Sandra Scott, UW-Stout dean of students.
Shiell is grateful for the support from UW-Stout administrators for Free Speech Week, a national event. "We are very thankful our top-level administrators are interested and care enough to be active participants in Free Speech Week," he noted.
The idea for Free Speech Week started after a survey found limited knowledge of what the first amendment means, yet people wanted more education on it.
UW-Stout is Wisconsin's Polytechnic University, with a focus on applied learning, collaboration with business and industry, and career outcomes.
###
Photos
John McAdams
Franciska Coleman
Rick Esenberg
Dominique Vargas