University of Wisconsin-Stout has been named one of the 30 best universities in the nation for its strong connections to business and industry.
Emily Norgord, a mechanical engineering major, can vouch for that.
For much of her sophomore year, Norgord applied her knowledge in a co-op position with Harley-Davidson, the Milwaukee-based motorcycle company.
"I've had the opportunity to help with the Harley-Davidson vision for a brief time and gain the knowledge of hands-on mechanical engineering in a factory setting," said Norgord, a Wausau native whose co-op at the company's Tomahawk facility ended Aug. 27.
"Every task I was assigned to whether it was drafting, running tests, assembly trials or auditing expanded my knowledge of engineering and opened me up to new experiences and capabilities," she said.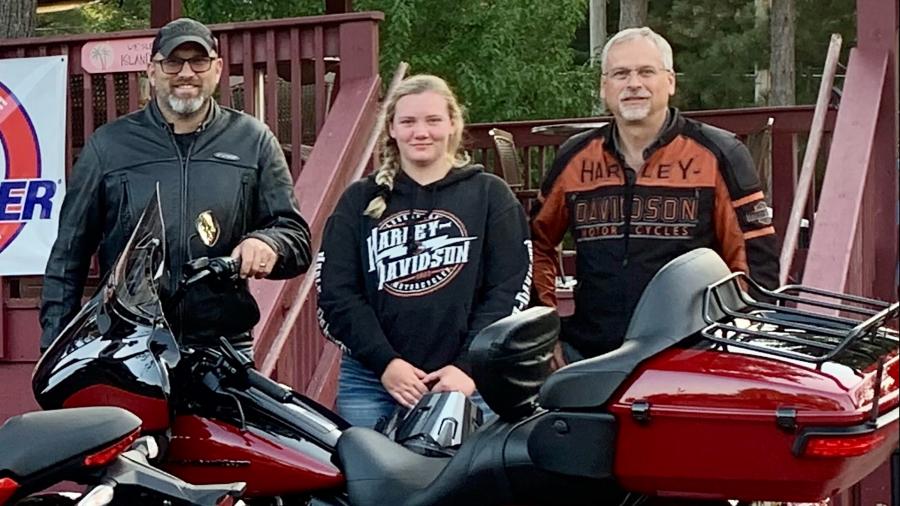 CollegeValuesOnline recently ranked UW-Stout No. 26 in the U.S. for its ties to business and industry and how those ties benefit students.
Other schools on the list include Stanford, Massachusetts Institute of Technology, Syracuse, University of Michigan, University of Minnesota, University of Nebraska, Boston University, Arizona State, UW-Madison, Purdue University, New York University, and Brigham Young, the latter which is ranked No. 1.
CollegeValuesOnline said the top 30 are "prime examples" of universities that "give their graduates a head start thanks to the relationships they've forged with organizations in booming sectors."
Just this summer, along with Harley-Davidson, nearly 800 UW-Stout students have had work experiences at national companies such as Menards, Boston Scientific, Phillips Medisize, Marten Transport, PepsiCo, Bobcat, Target, IBM, Acuity, Ashley, Make-A-Wish, SnapOn, Kohler, Medtronic, Kimberly-Clark, Hormel, Sentry Insurance and Mayo Clinic.
Along with the university-coordinated, paid work experiences that enhance their education, students often receive full-time job offers from those employers when they graduate — the ultimate payoff.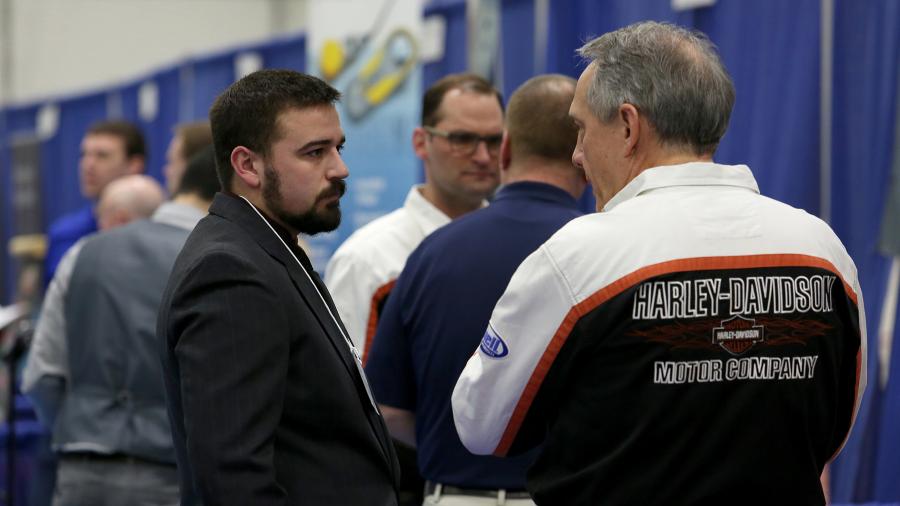 "I am excited to see the university recognized for implementing high-impact practices, such as co-ops and internship experiences for students," said Bryan Barts, Career Services director. "The Cooperative Education and Internship Program, managed through our office, provides a structured, reflective and meaningful career experience. It is one of the reasons our university stands out."
About 1,000 students each year at UW-Stout, like Norgord, participate in the Cooperative Education and Internship Program through Career Services, but it's just one of the reasons for the national ranking.
UW-Stout also fosters strong business and industry connections through two annual career fairs, which are among the oldest and largest in the Midwest, a Partnership Program for employers. an Employer in Residence program and invites industry representatives to serve on academic program advisory committees.
The Fall Career Conference is scheduled Monday, Sept. 27, through Friday, Oct. 1.
Nearly 98% of recent graduates were employed or continuing their education within a year. Among the companies that hired them were 50 from the Fortune 500.
UW-Stout ensures that students have applied learning experience on campus through labs, research and more — as well as experiential learning opportunities off campus tied to their field of study.
All undergraduate and graduate programs at UW-Stout have an experiential learning component.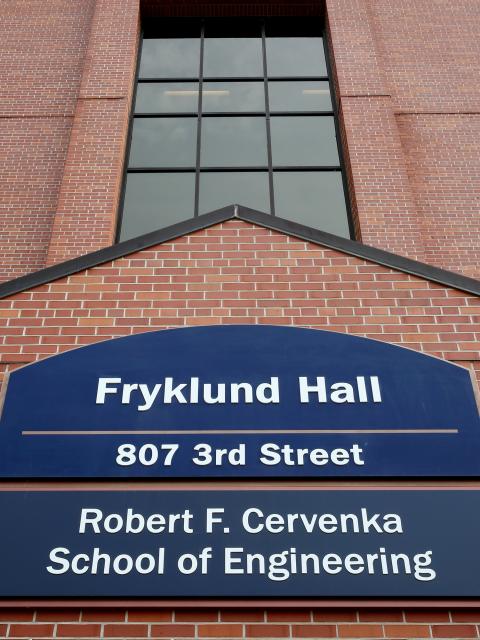 Finding the right fit, gaining confidence
Harley-Davidson was a good fit for Norgord. She comes from a family of motorcycle riders and learned how to ride before she could drive a car.
At UW-Stout, getting acquainted with other students who ride has been one of her favorite social experiences on campus.
"Having my motorcycle at school introduced me to people that I would not normally have met. Random riding buddies is what I called it — when you go up to some random student who also has a motorcycle, and you invite them for a ride between classes or exchange Snapchat so you can set up a time to go later," she said.
Norgord couldn't be happier with her experience at Harley-Davidson. During the co-op, she was on a team that develops and launches new products. She worked with employees at a variety of levels, including supervisors, other engineers, union representatives and equipment operators.
"I must communicate efficiently and effectively to maintain a common understanding between everyone," Norgord said.
She started as one of a half-dozen interns, and as they moved on she became the top intern, in charge of helping train and mentor other new interns. "I learned a lot and rose to the occasion," she said, citing improvement in numerous engineering and operational skill areas.
Norgord especially appreciates the team work environment at Harley-Davidson. "This team's dynamics and this team, in general, have made my time here fun and memorable. Together we have endured a lot and I will miss them," Norgord said.
Norgord's co-op originally was June to December 2020, but because of COVID-19 restrictions she asked to extend it through this summer to gain the on-site experience she wanted. She continued to take online courses to maintain her academic progress and will be a junior this fall.
"Working at Harley-Davidson has opened my eyes to different aspects of engineering through a manufacturing plant. I have learned that my career choice of mechanical engineering was the right fit for me," she said.
###