University of Wisconsin-Stout alumnus Jon Kirschhoffer spent his career at 3M, a company known for making things stick like Post-It Notes and other adhesives.
When his son, BJ Kirschhoffer, director of field operations for Polar Bears International, contacted his father, an advance research specialist in the 3M Corporate Research Systems Lab, about needing a better way for researchers to track polar bears in the Arctic, 3M became the bearer of necessity and developed a number of prototype polar bear tracker tags to help the nonprofit organization.
Traditionally scientists have used satellite collars to follow polar bears' movements. However, collars can only be placed on adult females, BJ said. Adult male polar bears' necks are as wide as their heads and the collars don't stay on. Young bears grow too quickly to be safely collared. Transmitters could go on ear tags but require minor surgery and are permanently attached to the bears.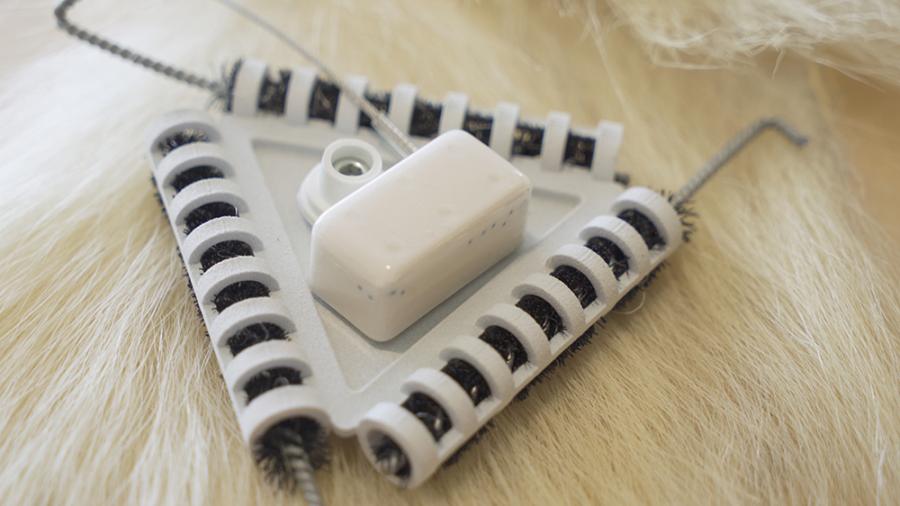 "My colleague Geoff York came up with the idea of making a tag stick," BJ said. "It was time for tech to move along."
BJ sent a polar bear pelt to his father at 3M headquarters in St. Paul. "I walked it out into the hallway and unfurled it on the floor and invited people to come see it," said Jon, who retired from 3M at the end of December. "They came out of the woodwork. It became a catalyst for me to engage other researchers in the project."
3M has an organization called Tech Forum, a gathering of technology special interest groups where ideas and findings can be exchanged, Jon said. The group created a workshop called Tag a Bear Challenge and met for two days to brainstorm a better way to attach a tracking tag. Tech Forum met with polar bear experts, developed ideas and created crude prototypes.
In December, the nearly two-year project moved out of the lab and into the Arctic when testing began on four prototype tags in western Hudson Bay in the far north of Manitoba, Canada. The tags are nontoxic, temporary and attach only to the bear's fur. The transmitter will fall off when the bears naturally molt in the summer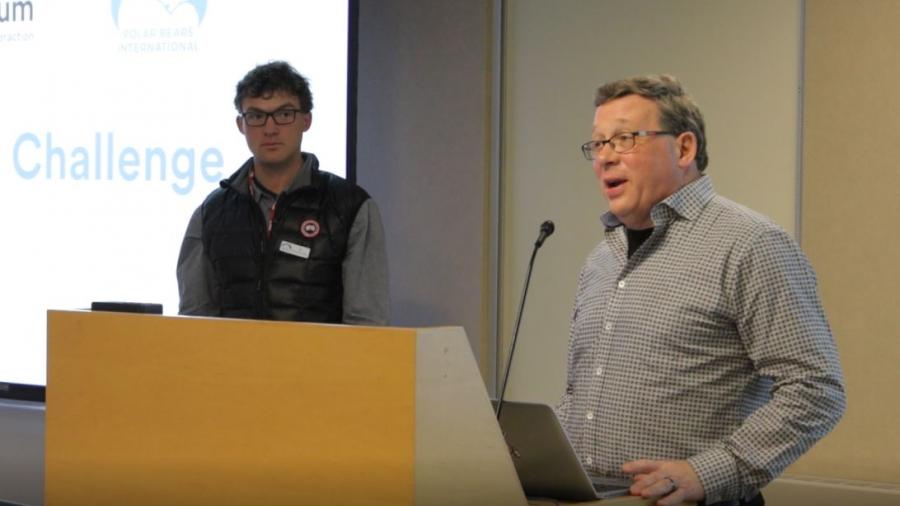 The prototypes range from mechanical solutions to adhesive ones and others with a little bit of everything, Jon said. Some of the concepts utilized existing 3M technologies and some ideas are completely new. All needed to be able to withstand extreme cold, snow and saltwater.
Tags also have to withstand bears rolling in the snow and other activity. One idea called the "burr on fur" approach allows the device to latch onto and stick to a bear's fur with a brush that entangles the fur.
To view a video on the polar bear project, go to Burr on Fur.
"Polar bears will walk through anything," BJ said. "You've got an 800- to 1,800-pound animal rolling around on your transmitter."
Collaborative spirit, innovation
Jon suspects some designs might prove to withstand the life of a polar bear better than others.
 "You can only test so much in a lab. You need to put them on a bear and see where they are at with them. This challenge exemplifies the collaborative spirit, science and creativity that drives innovation at 3M. We are proud to help support Polar Bears International's work."
COVID-19 complicated things because of social distancing. Jon had to be able to train conservation officers virtually how to attach the trackers.
Every year polar bears wander into the town of Churchill, on Hudson Bay. The town conservation officers respond in trucks when the predators pass through, and occasionally a bear is tranquilized and held until it can be relocated. Polar Bears International used that opportunity to apply transmitters to five bears before they were released.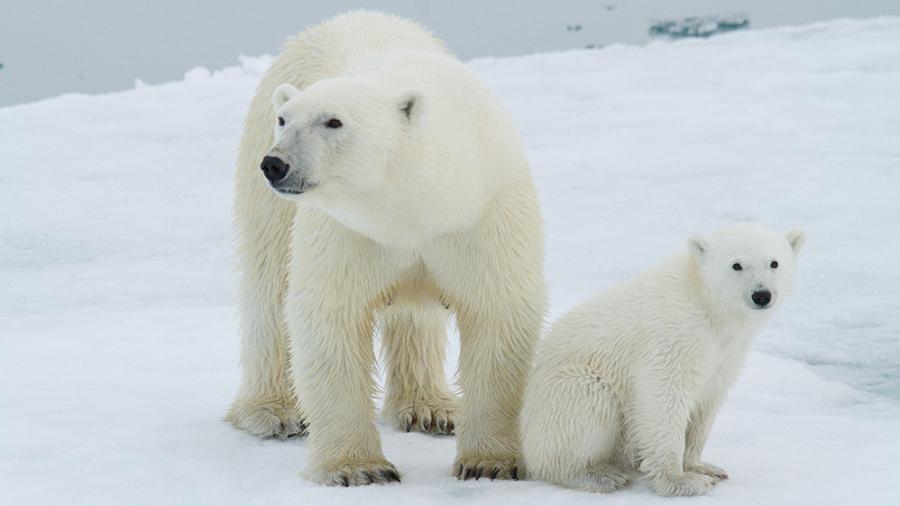 Researchers study bears' behavior in the Arctic to better understand their movement patterns and habitat use while collecting other data on habitat, changing sea ice conditions and population boundaries. "Polar bears spend most of their life out of view on sea ice that is incredibly dangerous for people to be on," BJ said. "It's frozen but the ice is moving, and water opens and closes. This is where polar bears make their living. They find seals for food, mate and raise their young."
Krista Wright, executive director of Polar Bears International. said the prototype trackers are a significant moment for research and conservation. "As the Arctic continues to warm and sea ice melts, creative and innovative advances in research methods and technology are critical to furthering conservation efforts — for polar bears and wildlife around the globe," she stated in a 3M news release.
Jon worked at 3M for nearly 40 years. It was his first and only job after graduating from UW-Stout with a degree in industrial design. "I enjoyed my years at UW-Stout," he noted. "I really learned design skills and problem-solving skills."
Father, son appreciate working together
To be able to work on a project with his son has been a great opportunity, Jon said, noting they talk almost every day. "This is just the beginning. If we can make something stick to a polar bear, it can stick to just about anything," he noted.
Jon also appreciated the time 3M gives its employees to work on personal projects. "At 3M we talk about bringing science to life. We believe that and we demonstrate it every day," Jon said. "This has been a demonstration of the best of 3M. It's what has been exciting for me about my career there. It's a challenge I put out to the technical community, and they are a group of folks that embraced this and helped to come up with solutions and are just as excited about it as I am. "
BJ, who graduated from Montana State University with a degree in photography, said it was special to him to work on a project with his father that will meaningfully impact polar bears and provide more education on their movements.
"PBI couldn't afford to buy that kind of expertise to solve a problem," he said. "We would not have been able to do this without 3M's generosity. Having a small nonprofit and a large corporation work together is kind of special. I knew how far I could push him and vice versa on my end."
In addition to tags helping track bears for research, improved tagging technology may provide opportunities to better warn communities of approaching bears in the event they return to Churchill or move toward communities farther north.
Polar Bears International also plans to test tags on zoo bears, working with zoo and aquarium partners in their Arctic Ambassador Center network. Zoo bears serve as ambassadors for their wild cousins and enable scientists to conduct research that would not otherwise be possible. In the case of the tags, deploying them on zoo bears will enable researchers to closely monitor how they perform under various conditions.