"As a student who transferred to UW-Stout, I was surprised to see the impact the campus had on me. Within a few months of transferring, I had joined a student organization, lined up an internship for the following summer, started an on-campus job and developed lifelong friendships."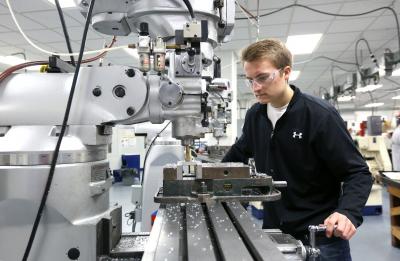 "I'm from Stillwater, MN and transferred to UW-Stout from UW-Milwaukee. Within just a few short weeks, it was evident that transferring to Stout was one of the best decisions I have ever made.
As a transfer student at Stout, I was surprised to see how a smaller campus could have the community feeling of a larger university. To me, Stout is the perfect balance between providing the feeling of a small town campus with the opportunity of a larger university.
Within just over a month of transferring to Stout my Sophomore year, I had an internship lined up.
Prior to the start of my Senior year, I had accepted a full-time role with the organization I interned with, Andersen Corporation. Any student who chooses Stout and puts in their time will graduate with a job offer."
Co-ops & Internships:
Two internships with Andersen Corporation
Extracurricular Activities:
Campus Tour Guide
Intervarsity
Love Your Melon