The hands-on labs prepared me to deal with real problems, and I can apply those skills in my industry.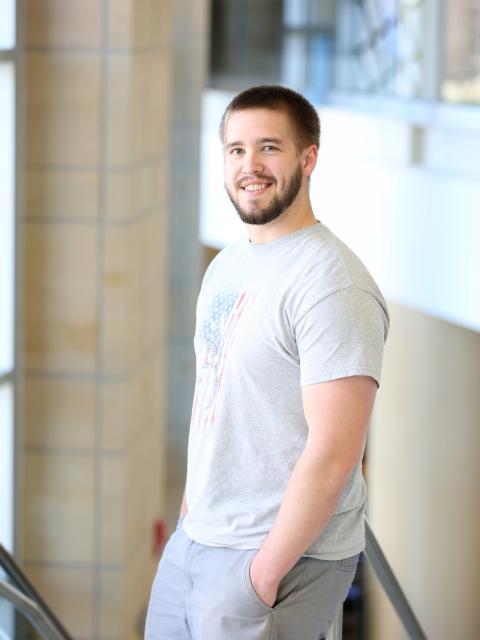 Jamison Noye is within the first group of students to graduate from UW-Stout's Mechanical Engineering program. He's thankful for the many elements at Stout which helped him along the way, first naming his STEMM professors.
"They're extremely knowledgeable and really care about our learning and being prepared for the industry," Noye said.
Noye also benefited from having smaller class sizes. He enjoyed getting to know his professors and classmates and believes it made for a better learning experience.
In his small classes and labs, Noye learned the critical thinking skills to enable him to overcome any challenges he'll face in his career.
And with professional development opportunities like the Career Conference and with guidance from Career Services, Noye received full-time employment before graduation.
Co-op:
Pentair, Manufacturing Engineering Intern, Anoka, MN and Valent, Manufacturing Engineering Intern, Minneapolis, MN
Six students are university's first mechanical engineering graduates
Continue Reading