With estimates of unemployment jumping to around 13% nationwide, searching for a job could be a daunting task.
To help, University of Wisconsin Stout's Career Services is hosting a virtual employer panel from 9 to 10 a.m. on Friday, April 24, to address questions about how to conduct a job or co-op internship search during the COVID-19 pandemic.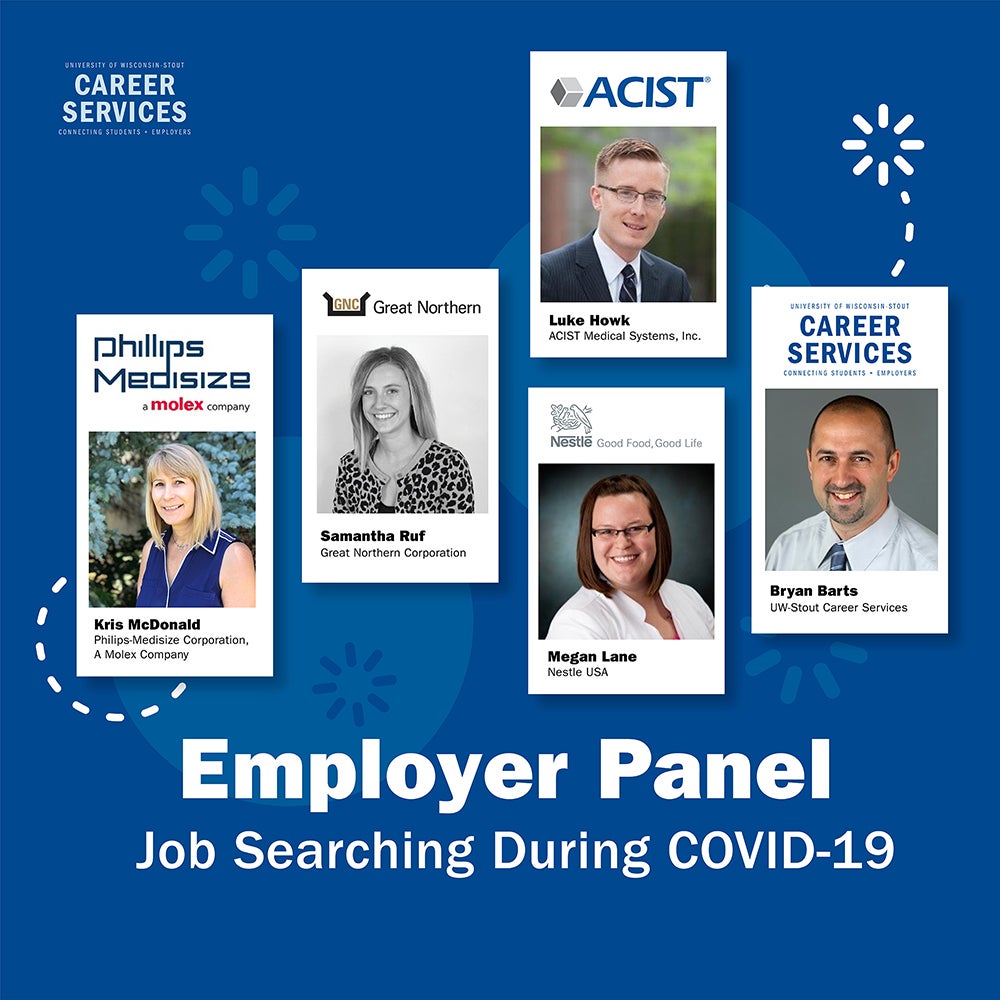 Advance registration is required by emailing Katie Hauge. When registering, participants are asked to include specific questions they may have for panelists. Attend the virtual event here.
Panelists include:
Samantha Ruf, human resource recruiter, 

Great Northern Corporation

, Chippewa Falls

Megan Lane, human resource manager, 

Nestle USA

, Eau Claire

Kris McDonald, college recruiter and rotational program manager, 

Phillips-Medisize Corporation

, a Molex company, Eau Claire

Luke Howk, talent acquisition specialist, 

ACIST Medical Systems, Inc.

, Eden Prairie, Minn.

Bryan Barts, director of UW-Stout's Career Services
Hauge, Career Services employer relations manager, and Deborah Keys, Career Services student services coordinator, are co-coordinating the event.
"I think what it is going to do is help students and others to understand what is happening from an employers' perspective," Hauge said. "A couple of the employers are actively hiring. The whole idea is to talk about what job searching looks like right now. They will also provide advice and hope to students, alumni and the public."
For those looking for their first job or suddenly finding themselves unemployed, Hauge suggests one of the first steps is to update online profiles to start the networking process.
Also, with the extra time it is usually a good opportunity to take an online class or update a skill, Hauge said.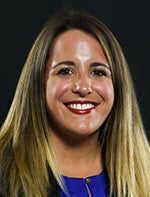 "Take advantage of virtual learning opportunities and network," Hauge said. "It is easy to get overwhelmed. Take a little time each day and decide what jobs you are interested in or what courses you want to take. As hard as it may seem, do not panic. Be flexible and take action."
The employment rate for new UW-Stout graduates hit 98.8% for those who received their diplomas in 2018-19. The average annual salary paid to new graduates was $48,000, up from $44,000 last year and $43,000 the year before, according to a university report announced earlier this year.
The report also found that 83% of students had jobs related to their majors. Of the 50 undergraduate majors, 36 reported 100% employment rates.
For more information, see the full report here.
###
Photos
Employer panel graphic
Katie Hauge