UW-Stout, which has approximately 400 students who are active military members or veterans, has been named a Best for Vets school for 2019 by Military Times.
Military Times, an independent news publication and website based in Virginia, surveyed 500 universities, and 137 made the list, including three from the UW System.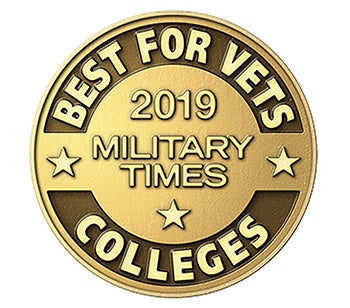 Schools are ranked based on university culture, academic quality, student outcomes, policies, student support, costs and financial aid. UW-Stout has made the list in recent years as well.
"Military Times' Best for Vets designation is trusted throughout the veterans community as the mark of excellence for schools and other organizations that work with veterans, service members and military families," said George Altman, the Military Times editor in charge of the rankings. "It can't be bought with advertising dollars … only earned through a record of steadfast service and dedication to those who have served."
UW-Stout has a Military and Veteran Resource Center in room 304A, Bowman Hall. Veterans support includes a Veteran Services Office, Council on Veteran Services, UW-Stout Veterans Club, SVA, and a designated veterans relations senator in the Stout Student Association.
In addition, UW-Stout has a full-time military benefits education coordinator, Sarah Godsave, an Army veteran who works directly with active military and veterans on campus.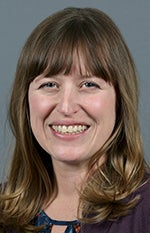 "Our goal every day is to provide exemplary support to our military, veteran and military family community. To see these services reflected in an outstanding Best for Vets ranking tells me we are on the right track in giving our students the best service they deserve," Godsave said.
In 2017, UW-Stout received a UW VETS — Veterans Education and Transition to Success — certification by the UW System for its commitment to helping student veterans succeed.
A Mobile Vets Center is scheduled to be on campus Tuesday, April 9. The Department of Veterans Affairs vehicle provides readjustment counseling and information resources to veterans across the country. The visit is in collaboration with veterans centers in La Crosse and Duluth, Minn., and the VA medical center in Minneapolis.
Along with serving veterans and active military members, UW-Stout has an Army ROTC program, part of the Northwoods Battalion, which includes programs at UW-Stevens Point, UW-Eau Claire and UW-River Falls. ROTC stands for Reserve Officers' Training Corps.
Army ROTC combines electives in military science with practical leadership training to prepare men and women to become Army officers. Upon successful completion of the Army ROTC program and graduation from college, cadets receive a commission as a second lieutenant in the U.S. Army, the Army Reserve or the Army National Guard.
###
Photos
Sarah Godsave