A book that chronicles the history of University of Wisconsin-Stout is available at a new website and a new price.
"An Idea Comes of Age: UW-Stout, 1891-2016," can be purchased through the university at Shoppes@Stout, an online university marketplace. Go to https://bit.ly/30vyApr. The price has been reduced to $19.95, plus tax. Orders, which include a signed copy of the book, can be picked up on campus or mailed for an additional charge.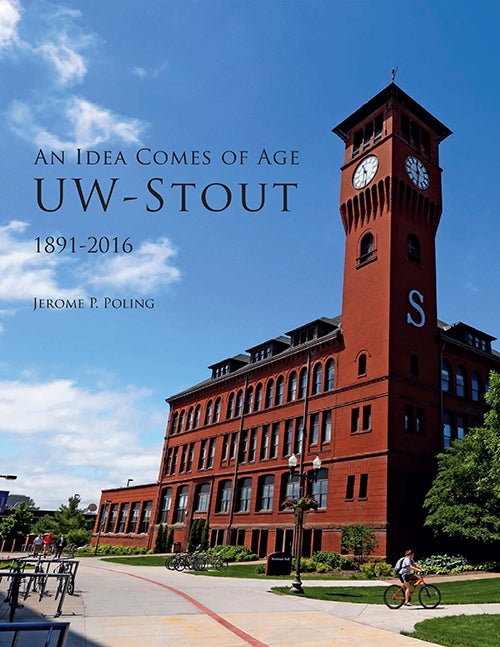 The 498-page hardcover book, written by Jerome Poling, assistant director of University Communications, includes nearly 140 historic photographs. It was published by the university to coincide with its 125th anniversary celebration in 2016.
"Even though I have spent more than three decades at UW-Stout, I found this book fascinating and enlightening," said Chancellor Bob Meyer, a UW-Stout alumnus who also served the university as a faculty member, college dean and administrator. 
The book covers university history from its founding by James Huff Stout as Stout Manual Training School. Watershed events and periods include:
An 1897 fire that burned down the school

Early political battles that ultimately secured the school's future

Challenges during the Great Depression and World War II

Rapid enrollment and physical campus growth in the 1960s and 1970s

Major academic program growth beginning in the 1990s

Winning the Malcolm Baldrige National Quality Award

Being designated as Wisconsin's Polytechnic University.
The book details the careers of the university's seven leaders as well as campus culture and student life.
###
Photo
"An Idea Comes of Age: UW-Stout 1891-2016" can be ordered online through Shoppes@Stout.