Universities everywhere have one overriding goal that guides their existence — helping students earn a higher education degree.
While faculty provide the educational expertise to make that happen, the schools couldn't remain open without the staff that handles everything else. Divisions like financial aid, dining, housing, building and grounds, advisement centers, the library and many others help provide the full support students need as they work toward their degree.
At University of Wisconsin-Stout, only 37 percent of the 1,301 employees are faculty and instructors. Most of the other employees serve in academic support roles. UW-Stout has 30 such support units.
Analyzing the structure, staffing, efficiency, effectiveness and other aspects of those units is the goal of a new national benchmarking project for which UW-Stout is partnering with the National Higher Education Benchmarking Institute at Johnson County Community College in Overland Park, Kan. The University Benchmarking Project: Educational Support project will get underway this fall and will examine how nonacademic support units operate across all types of four-year institutions in the U.S.
UW-Stout's office of Planning, Assessment, Research and Quality is leading the development of metrics for the project in partnership with NHEBI and with input from a national advisory board. "We want to provide more meaningful data for continuous improvement," said Meridith Wentz, assistant chancellor at UW-Stout and PARQ director.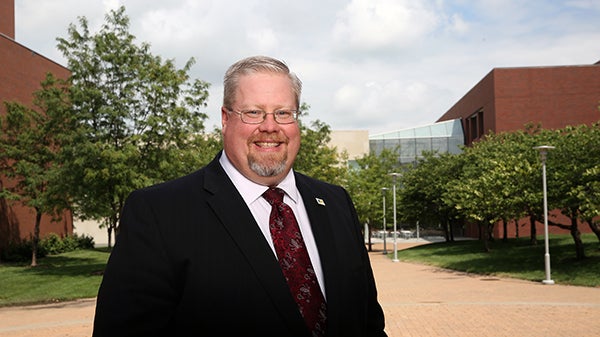 Data from the project is expected to help drive decision-making involving support units, such as for resource allocation, Wentz said.
The Benchmarking Institute will manage the data collection and reporting with a customized website using its existing proprietary software. It's the second time the Benchmarking Institute has worked with a partner in the four-year sector. NHEBI recently developed a process for data collection, management and reporting as well as its web interface for the American Association of University Professors.
John Clayton, executive director of Institutional Effectiveness, Planning and Research at JCCC, oversees NHEBI and is excited by the prospect of the partnership. "For 15 years, the Benchmarking Institute has provided two-year colleges benchmarks and comparative data on many key indicators to inform decision-making. We look forward to expanding on this rich history by partnering with four-year colleges and universities to inform decisions for their support units," Clayton said.
The 10-member national advisory board includes:
Kathy Collins, vice president, Division of Student Affairs, University of Rhode Island

Carla Conner, vice provost, Program Development and Compliance, Dunwoody College of Technology

Teri Hall, vice president, Student Affairs, Wichita State

Edward Hummingbird, director, Institutional Research, Effectiveness and Planning, Southwestern Indian Polytechnic Institute

Andy Leavitt, chancellor, UW-Oshkosh

Jim Lenio, executive director, Institutional Research and Assessment, Walden University

Jason Nicholas, director, Institutional Research and Analysis, Northern Michigan University

Laurie Textor, senior director, Human Resources, and assistant director, Financial Management and Budget, University of Iowa

Teri Walker, associate vice president, Planning, Effectiveness, Analytics/Assessment and Research, College of the Mainland

Baron Wolf, assistant vice president, Research Strategy and Data Analytics, University of Kentucky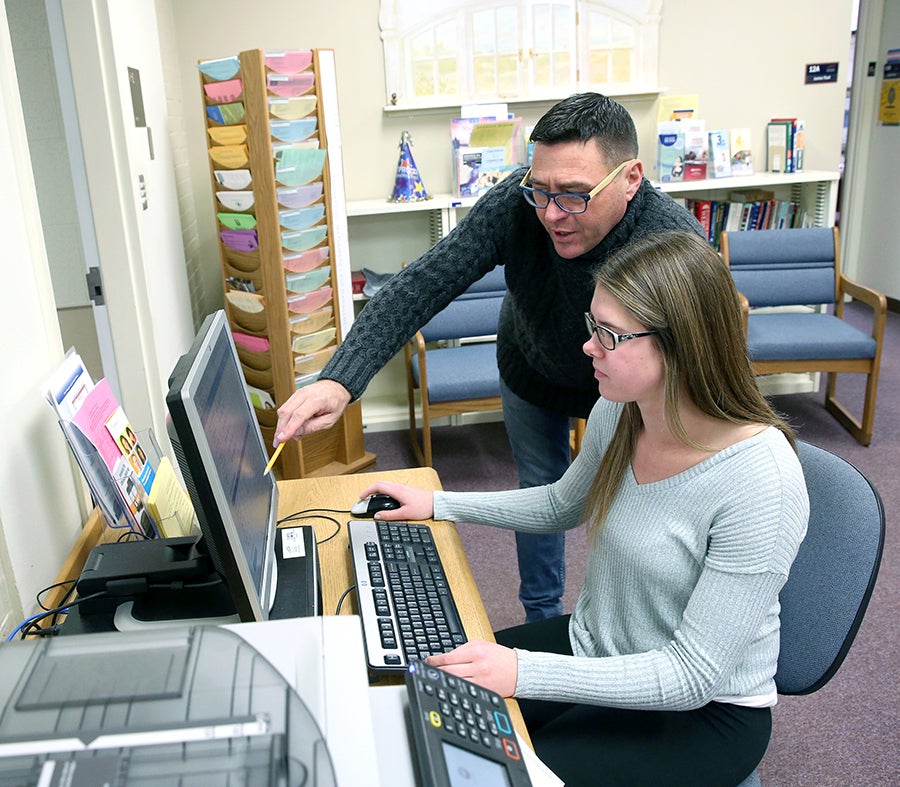 Data-based decisions
UW-Stout values data-based decisions, Wentz said, a major reason why the university won the 2001 Malcolm Baldrige National Quality Award, the only four-year institution of higher education in the U.S. to earn the honor.
"Benchmarking data is prominent in Baldrige," said Wentz, a national Baldrige examiner.
The idea for UW-Stout's involvement in the project surfaced because reviews of campus support units every four years revealed a lack of benchmarking data. "Our recommendations for the units were often similar and not action-oriented. That led us to drill into the review process to try to make it more meaningful," Wentz said.
Frank Oakgrove, an institutional planner at PARQ, is helping develop the project. "No one else in the four-year sector is doing this at the unit level. It's groundbreaking in that sense," Oakgrove said. "These units operate in a vacuum. They may wonder if they are doing well or say, 'We know we are doing well but don't have the data to show it.'"
Results of the project, which will be ongoing, will be available to all universities that participate. Universities can select and report the data based on peer institutions, if they choose, Wentz said.
Wentz said other UW System schools have heard of the project and are interested in participating.
About the National Higher Education Benchmarking Institute at Johnson County Community College

The National Higher Education Benchmarking Institute at Johnson County Community College currently leads several benchmarking projects. While the Benchmarking Institute's focus has mainly been providing benchmarking to two-year institutions, it has broadened its reach in recent years by working with four-year institutions and local governments.
About UW-Stout
UW-Stout, Wisconsin's Polytechnic University, was founded in 1891. It has 48 undergraduate and 23 graduate programs and an enrollment of approximately 9,400. The university's applied learning focus prepares students for careers in industry, commerce, education and human services through the study of technology, applied mathematics and science, art, business, industrial management, human behavior, family and consumer sciences, and manufacturing-related engineering and technologies.
###
Photos
Top: John Clayton, executive director of Institutional Effectiveness, Planning and Research at Johnson County Community College, Overland Park, Kan.
Second: Adviser Jamie Arenz works with student Nicole Gietzel at the Advisement Center, one of 30 educational support units at UW-Stout. A new national project led by UW-Stout and the National Higher Education Benchmarking Institute will gather information about educational support units at universities around the U.S.