If you've tuned into the news lately, you might be aware of the global supply chain issues impacting the country. Companies, retailers – and yes, even universities – have been dealing with supply chain issues.
Additionally, a challenging labor market also impacts businesses. The food service industry, including campus dining services, is faced with labor shortages.
At UW-Stout, University Dining has been navigating these issues and has had success in keeping cafeterias and select retail operations running across campus.
How have the supply chain and labor issues impacted UW-Stout?
Justin Krahn, director of University Dining Services, sees it affect the way they do business every single day – from milk delivery shortages, to supply chain issues with ketchup, to computers that are on back-order.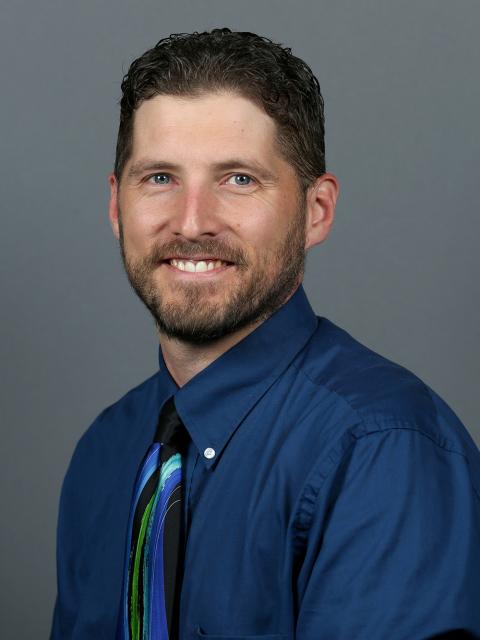 "Dining Services has to adjust our operations daily," Krahn said. "Our main focus is keeping the two residential cafeterias stocked with food supply and adjusting menus to supply on hand. We are lucky to have vendor partners and a purchasing team that can adjust and adapt as needed. If we can't get bulk ketchup, then we move to packets. We may have two or three different versions of ketchup, but we get what we can from where we can to meet the need."
In dealing with the labor shortage, Dining needed to close express cafes and minimarts across campus and adjust hours in other retail locations to reallocate resources to residential dining. Closing and limiting hours in retail sites has also ensured that those operations are not further contributing to the supply chain issues.
"The priority continues to be the residential dining operations," Krahn said. "We hope to open up other locations as soon as more staff are able to be hired and supplies allow."
Is your student looking for a campus job?
Dining Services is always accepting student employment applications. Menomonie and the region are experiencing labor shortages, and there is fierce competition for employees. Many local establishments are open limited hours or have limited menus to accommodate for the labor shortages and supply chain issues.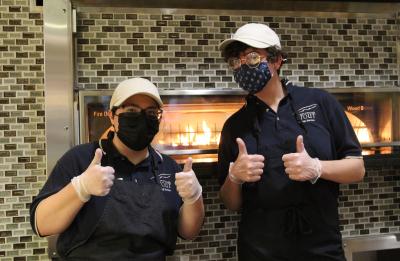 "Dining Services has many dedicated team members who are willing to go the extra mile and adapt as needed while we navigate the supply chain and employee challenges. I can't give enough praise for our team in making it happen," Krahn added.
"I encourage students to come work for University Dining Services. We're Blue Devils helping Blue Devils. Every person counts."
Pay is $9 per hour

Student managers receive $11 per hour

Students also receive an extra .50 cents for weekend hours
In 2021, University Dining Service was nominated for the Board of Regents University Excellence award because of its dedicated team, vital university service, initiative and contributions to the university.
"Never has this been more evident as we've navigated difficult challenges these past two years," Krahn said.