Nine faculty and staff members have been recognized by University of Wisconsin-Stout.
The annual Chancellor's Academic Staff Award for Excellence for 2019-20 was awarded to:
Heather Klanderman, of Menomonie, certification officer, School of Education
Layne Pitt, of Menomonie, sports information director, Athletics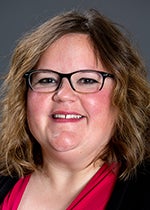 Klanderman presents teacher certification and licensure information to students in UW-Stout's undergraduate and graduate teacher education programs, providing updates on new rules and other changes. She also serves on the Senate of Academic Staff and is an adviser for Lutheran Campus Ministry. Klanderman has worked at UW-Stout since 2008.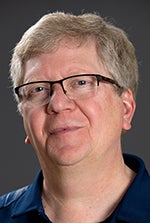 Pitt has worked at UW-Stout since 1992 and has been sports information director since 1994. He oversees reporting, photography, video, livestream broadcasts, record-keeping, social media, media relations and more for UW-Stout's 18 athletics teams. He also has been an adviser for Stoutonia, the student newspaper.
Klanderman and Pitt are UW-Stout alumni.
Each award-winner will receive $2,500 to be used for professional development during the fiscal year that began July 1 and ends June 30, 2020.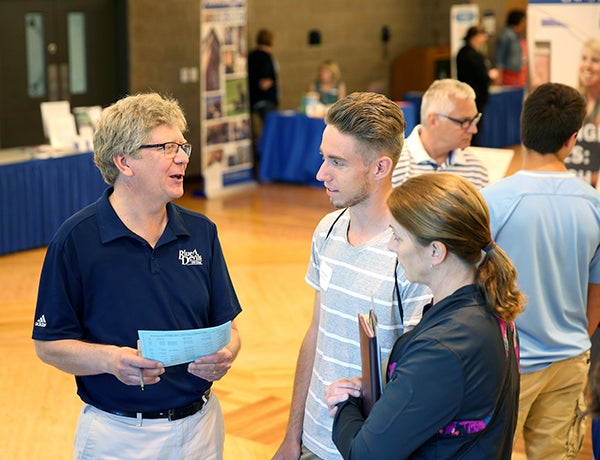 The award recognizes members of the academic staff with more than four years of full-time experience who have demonstrated outstanding ability and performance and show potential for future professional contributions to the university. Award-winner selection includes a nomination process and recommendations by the Professional Development Committee by the Senate of Academic Staff.
UW-Stout has 518 academic staff members and 271 faculty, along with more than 400 university staff members.
Each year undergraduate and graduate students at UW-Stout vote for the Outstanding Teaching and Outstanding Graduate Faculty awards. Seven faculty for the 2018-19 academic year have been honored:
Outstanding Teaching Award
Chris Freeman, associate professor, social science

Kim Loken, assistant professor, design

Chelsea Lovejoy, associate professor, psychology

Terry Mason, professor, mathematics, statistics and computer science

Marcia Miller-Rodeberg, associate professor, chemistry and physics

Sylvia Tiala, associate professor, teaching, learning and leadership
Outstanding Graduate Faculty Award
Julie Peterson, professor, design
The teaching awards were announced by Provost Patrick Guilfoile.
###
Photos
Heather Klanderman
Layne Pitt
Layne Pitt, left, sports information director, talks with a student about UW-Stout's athletics programs.