Gyujeong Lee, a senior majoring in visual design at Sangmyung University in South Korea, wanted to improve her English speaking skills and learn more about American culture.
With the COVID-19 pandemic, Lee was unable to travel to the United States. Then she heard about the Summer in the Midwest program at University of Wisconsin-Stout going virtual this year.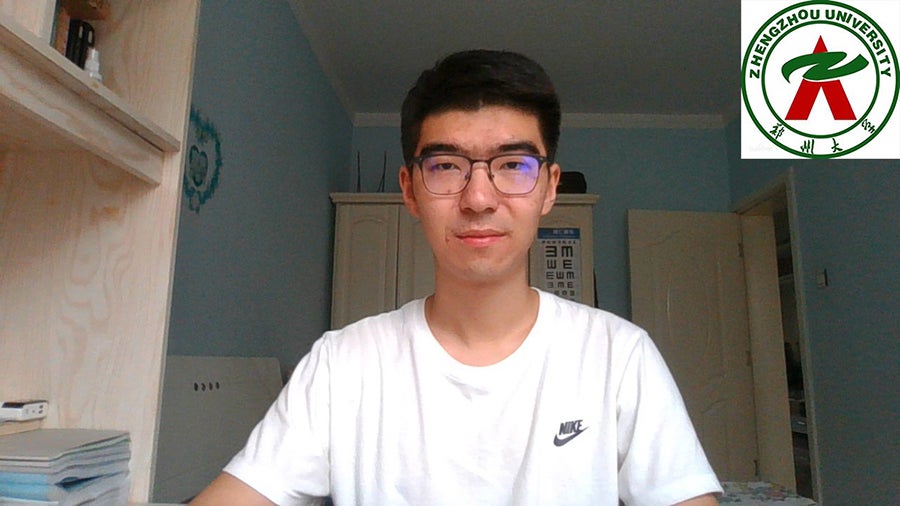 Summer in the Midwest, which has been held three years, is a cultural exchange that allows students from other countries to visit Menomonie and attend UW-Stout, take classes in oral communication and culture and learn about the area and meet residents. This year because of the pandemic the program went online.
"I had already been learning English for 10 years in public education," Lee said. "But learning is different from speaking a language. I had been learning about American culture only from television series or movies. Locals are teaching about their culture, history and real life. We can interact with them immediately and ask them whatever we want. Interaction with locals is important to learn about culture."
Kristyn Blessing, a UW-Stout lecturer and coordinator of the Summer in the Midwest program, said the decision was made to move the program online in order to give international students an opportunity to attend classes and experience meeting community members and learning about American culture virtually.
A total of 20 students took part in the program that ran from July 13 to Aug. 8. Ten of the students were from Zhengzhou University in China, three from Ajou University and seven from Sangmyung University, both in South Korea.
In addition to host families that students met with to learn about life in the Midwest, they also had peer mentors to share their experiences as UW-Stout students.
"It's about cultural exchange," Blessing said. "The students are also sharing their culture with people in Menomonie and in the Midwest."
Some host families opted to share a virtual meal with international students or take them on a virtual walking tour of their homes or the Menomonie community, Blessing said.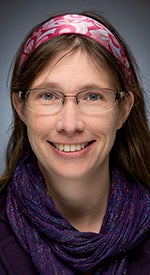 One advantage of having the Summer in the Midwest virtual this year was that it opened the opportunities for international students who may not have had the time or finances to leave their homes or families and travel to the United States.
"It's not quite the same as traveling," Blessing said. "It does offer opportunities for more students to be involved, and we could look at continuing a virtual component."
Angie Sutliff, of Menomonie, was a host family for the students this year. "I really love it," Sutliff said. "I am so grateful for UW-Stout to have this opportunity for so much culture in our community. It gives us the opportunity to meet people on the other side of the planet, and they share their culture and way of life. It brings such a richness to our community."
In virtual conversation with Zijian He from China, Sutliff said they talked about their families and their homes.
Leona and Tom Blessing, who live in upper Michigan near Houghton, met with two students from Korea and shared information about their community and its copper mining. Both are teachers — Kristyn Blessing is their daughter — and they love sharing and learning from the international students.
Tom Blessing took the students on a tour of his home. "They were surprised to see books everywhere," he said, laughing.
Bohyun Han, who is studying human intelligence and information engineering  at Sangmyung University, said during a video chat she was interested in Summer in the Midwest to improve her English. "I also wanted to meet people and make friends," she said, noting it has been difficult to meet friends with COVID-19 quarantines. "I really just wanted to talk to other people."
JiHyun Kim, who is studying robotics engineering at Sangmyung University, said she had hoped to travel abroad this summer but when that was not possible because of the pandemic she was excited to have an opportunity to have a virtual experience.
"It's important to me to have discussion and improve my English presentation style," she said.
UW-Stout's Office of International Education offers more than 300 programs in 40-plus countries for students to experience education abroad. The university recently was awarded a $35,000 Increase and Diversify Education Abroad for U.S. Students grant that support foreign policy goals. The IDEAS grant will fund the launch of the university's Office of International Education's new Heritage-Based Faculty-Led study abroad programs, which begin in January 2021 and will continue in 2022 and 2023. Read more here.
UW-Stout also offers Winter in the Midwest to experience the campus, explore U.S. culture and improve English speaking and listening skills.
###
Photos
Student Ziang Wang from China during a video chat with UW-Stout lecturer and coordinator of the Summer in the Midwest program Kristyn Blessing.
Kristyn Blessing