Richard "D.J." Shipman III loves criticism and scrutiny when it comes to his scientific work.
"Science is a collaborative process," said Shipman, a University of Wisconsin-Stout senior majoring in applied science, biochemistry and molecular biology major. "You need people to scrutinize your work and to criticize you, so you know how to fix your work. It helps me to expand my ideas and get new ideas. I love exchanging ideas and looking at the options available out there in the world."
Shipman is one of eight UW-Stout students annual meeting Saturday, April 21, to Wednesday, April 25, in San Diego. The trip is made possible by funding through the UW-Stout Foundation. The nonprofit scientific and educational organization's mission is to advance the science of biochemistry and molecular biology and to promote the understanding of the molecular nature of life processes. There are more than 12,000 members.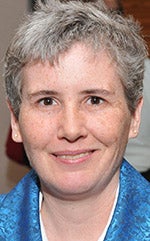 Jennifer Grant, associate professor of biology, said each of the students is involved in a research poster that will be part of the conference.
"They will have the opportunity to meet 10,000 scientists and medical doctors and see what is in their field," Grant said. "They will get to see current research and talk to people involved in research, or with the government or companies that hire researchers. It gives them an opportunity to talk with some of the best scientists in the country. The students come back really energized about science and being a scientist."
A high percentage of undergraduate students at UW-Stout can work on research with professors, Grant said, which is often not possible in larger institutions.
Shipman has been working with Eun Joo Lee, associate professor of food and nutrition, and Grant on research looking into the effect of a chicken egg protein on tooth decay, using enamel discs that mimic tooth enamel.
The study looks at whether the protein helps protect the enamel from acid. The research is entitled "Development of an Immersion Model for Tooth Decay Observed Via Scanning Electron Microscopy, Atomic Force Microscopy and Flame Atomic Absorption Spectroscopy."
"We are very pleased with the project," Grant said, noting more research and data analysis is needed.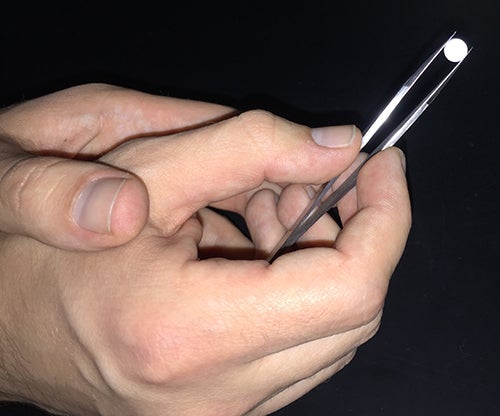 Shipman traveled to the conference last year in Chicago. He also presented the research recently as part of Research in the Rotunda at the state Capitol.
"I always love going and exchanging ideas and networking," said Shipman, of Spooner, president of the UW-Stout American Society for Biochemistry and Molecular Biology student chapter. Grant is the adviser for the club.
Other students participating in the annual meeting include:
Brian Delaney, Milwaukee, applied science, and Brandon Laufenberg, Cassville, applied science: "Investigation of New Chemical Probes of Citrulline Using Small Molecule Model Systems," with research from Dmitry Kadnikov's lab
Gabriel Dachel, New Richmond, applied science, and Rochelle Knier, Oak Creek, applied science: "ASBMB Club's Outreach Poster"
Molly Loughrin, Manawa, applied science: "Wild Yeast Strains Ferment Galactose in Whey Permeate," with research from Stephen Nold's lab
Ryan Richter, Waukesha, applied science: "Optimization of Extraction and Isolation of Proteins from the Eggshells of Gallus domesticus," with research from Grant's lab
Kourtland Thompson, Nashville, Tenn., applied science: "Towards Visualizing Citrullinated Proteins in SDS-PAGE Gels Using Phenylglyoxal-Based Chemistries," with research from Grant's lab based on reagents provided by Kadnikov's lab.
Also presenting will be alumnus Rebin (Mohammad) Sirkhani, from Bookan, Iran, who graduated in December with a master's degree in food and nutritional sciences: "Mechanism of Absorption and Transportation of Ovotransferrin in the Intestine," with research from Lee's lab and collaboration with Jamil Talukder, Vets-Plus Inc., Menomonie.
###
Photos
Jennifer Grant
The enamel discs used in the experiment mimic tooth enamel.