Rylee Hubers pushed a cart with a shelving unit on it while getting ready to move into her University of Wisconsin-Stout residence hall at her designated time on Aug. 29.
"I like it because you get to pick a time when you want," said Hubers, a first-year student majoring in interior design from Northfield, Minn. "My roommate was moving in and I wanted to get moved in so I could get a feel of the campus before school started."
Traditionally there has been one move-in day for the residence halls. This year students were able to pick the day and time they wanted to move in between 8 a.m. and 6 p.m. from Aug. 28 to Sunday, Sept. 5. Students started in parking lot 29 where they checked in and then moved to their residence hall to unload their items.
"Our initial pivot from the traditional one-day event to a weeklong move-in process was to help de-densify our buildings to mitigate the spread of COVID-19 in fall 2020," said Adam Ludwig, University Housing interim director.  "However, we received such high praise for the process last year, we decided to try it again with some slight modifications. Overall, we learned that students and their move crew enjoyed the leisurely pace, flexibility and quality time they could spend together before parting ways."
Emily Masterman, a first-year student majoring in fashion and retail, was also moving in Aug. 29 to Froggatt Hall. Students moved in with the help of family and friends. In the past, volunteers helped students move in.
"I like how flexible it was," Masterman said. "It was on our own schedule that we picked. I just think it was less stressful."
Masterman is excited to get started with classes.
"I'm looking forward to meeting new people and growing as a person," Masterman said. "I chose this school because it is close to home, affordable and I like the campus."
Week one orientation for new students will begin Sunday, Sept. 5, with Blue Rah and continue through Tuesday, Sept. 7, with activities and events for new students each day.
Blue Rah is at 8 p.m. on Sunday. The event for first-year students includes games, music, dancing and prizes at Williams Stadium. In case of rain, the pep rally will move to the Memorial Student Center Great Hall and Johnson Fieldhouse.
That same evening at 9 p.m. magician Derek Hughes will perform at the stadium. Hughes has performed his magic on MTV, VH1, Comedy Central, "Penn & Teller: Fool Us" and the "Ellen DeGeneres Show." He was a finalist on season 10 of "America's Got Talent." The New York Times calls Hughes "thoroughly entertaining." The free event is sponsored by Blue Devil Productions and will also be streamed on https://livestream.com/uwstoutmsc.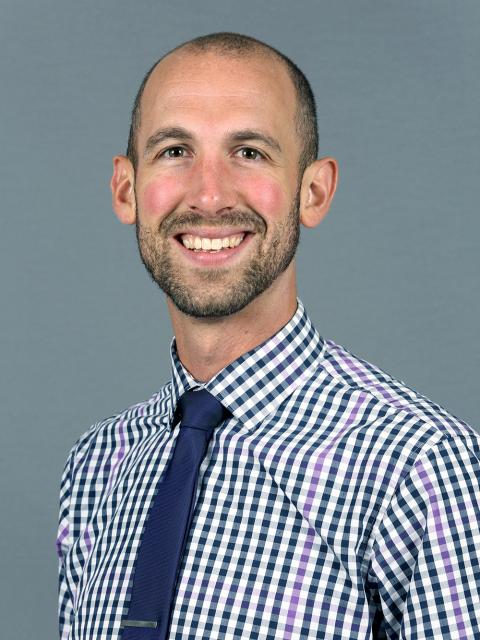 On Monday and Tuesday, students will attend orientation sessions including guest speakers; The C-Word: Consent, an interactive, educational program that covers topics such as effective boundary setting, online behavior, bystander intervention and survivor resources; and Victoria Alexander who will present on equity, diversity and inclusion. Students will be led through scheduled orientation sessions by their week one orientation leader on both days.
The Stout Student Association will host an ice cream social from noon to 4 p.m. at the amphitheater of the MSC. The social is co-hosted with Orientation and New Student Programs.
The Backyard Bash will have 150 or more student organizations and campus resources available for students to check out, as well as free food. First-year students will be assigned an arrival time. Backyard Bash is scheduled from 5 to 8 p.m. on Tuesday, Sept. 7, on the South Lawn of the MSC.
Classes start Wednesday, Sept. 8.
Bryce Debeikis, a first-year game design and development student from Woodstock, Ill., moved into the CKTO residence hall on Aug. 28. "It was pretty smooth," Debeikis said, noting it took him and his parents about 30 minutes to move his items in.
"I am looking forward to meeting people and to my computer science classes," he added as he unloaded his bicycle from his family pickup truck.